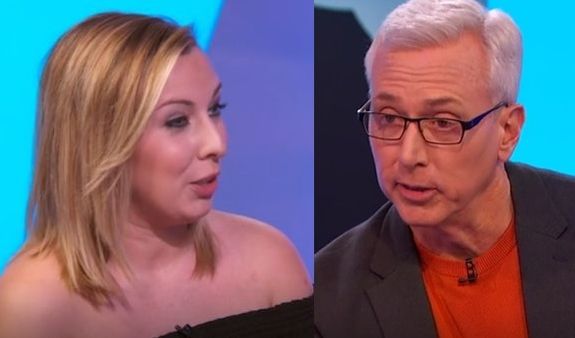 It's been almost a year since Mackenzie Edwards and Dr. Drew Pinsky sparred during the Teen Mom OG Season 7 Reunion, but Mackenzie is still not a fan of the MTV Doc!
During a late-night Instagram Live Q&A session (that went on for hours – and The Ashley will have more on), Mackenzie was asked by a fan if she and Dr. Drew have made up since they battled on stage regarding Mackenzie's husband Ryan Edwards and his drug treatment choices. She did not hold back while explaining why she still has no use for Dr. Drew.
"I can't stand him!" Mackenzie told her Instagram followers on Tuesday night. "Dr. Drew is always causing problems. He cares one day out of the year and that's because that's when he gets a paycheck."
As 'Teen Mom OG' fans will remember, Mackenzie lashed out at the doctor (who is an addiction specialist), when he questioned Ryan's ability to follow his doctor's orders when it comes to taking drugs that help him curb his heroin addiction. Dr. Drew told Mackenzie that Ryan needs to follow his doctor's directions when it comes to taking Suboxone.
During her Instagram Q&A session, Mackenzie explained why she was so mad at Dr. Drew during that scene.
"I put Dr. Drew in his place because what they didn't show you is that, in one scene, he was all about taking Suboxone and Methadone. And then in the next scene, he did a complete 360 and was like, 'It will kill you!'" Mackenzie said. "If you're going to support something, by all means support it, but don't flip-flop."
Mackenzie said that Dr. Drew isn't qualified to give Ryan advice about his treatment, given that he doesn't really know Ryan or what he's going through.
"If he is going to counsel, he does need to show up and not just two days out of a year to make a paycheck!" Mackenzie said.
Mackenzie also accused Dr. Drew of faking concern for the cameras. She stated that she was infuriated when Dr. Drew did this while filming an emotional scene with Ryan's dad, Larry Edwards.
"One of the reasons I blasted Dr. Drew is because he started fake-crying when he was talking to Larry," Mackenzie said. "He only did that because he didn't know what to say. He was going 'I feel your pain, Larry.' But you could just see him [faking the tears]."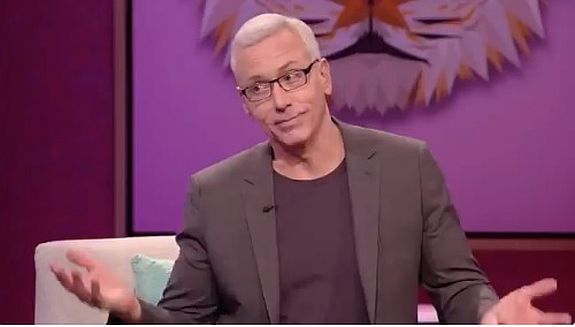 Mackenzie said that the Doc chooses which of the 'Teen Mom' cast members to go after.
"He definitely picks on people who he think he's going to get a reaction from," she said.
Relive the awkwardness by rewatching the tense scene between Mackenzie and Dr. Drew from April 2018 in the video clip below:
RELATED STORY: 'Teen Mom OG' Star Mackenzie Edwards Says She'll Quit Drinking If Her Husband Ryan Edwards Asks Her To; Explains His "Drink-and-Dash" Charge Dismissal
(Photos: MTV, Instagram)