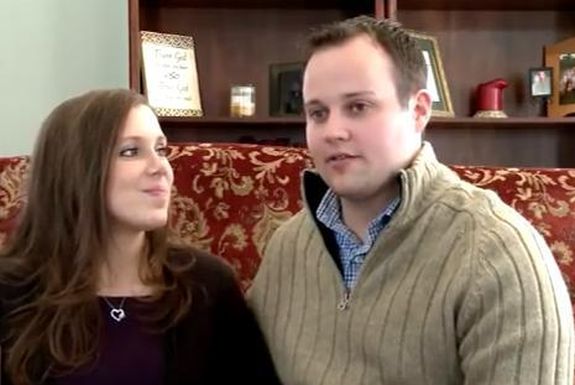 Disgraced former 19 Kids and Counting star Josh Duggar turned 31 this week and in typical Duggar-family fashion, the birthday praises poured in—including a very over-the-top shoutout from Josh's wife, Anna.
Despite Josh getting caught cheating on Anna in 2015 through the dating website Ashley Madison and tabloids revealing that same year that he had molested four of his sisters when he was a teenager, Anna's birthday post confirmed that she's still choosing to stand by her man…
"Happy 31st Birthday Joshua! I love you SO much and I'm blessed to be by your side for the past 10 years," Anna captioned the birthday photos. "There are so many things that I LOVE about you … ."
Anna went on to praise Josh for his love of Jesus and of family, his sense of humor, being a "super fun" dad, for being able to work a wrench and a list of other random compliments, including his "gratitude for redemption."
The mother of five promised Josh that she will stand by him forever.
"Joshua, YOU are a TREASURE and I look forward to growing old — TOGETHER!" she wrote.
While Anna's obligatory birthday shout out (to a man who was probably sitting in the same room when she posted it) was enough of a cringe-fest on its own, Michelle and Jim Bob decided to get in on the cyber-celebrating by penning a lengthy birthday dedication of their own on the Duggar family website.
In addition to calling Josh an "energy giver," a "thoughtful and sensitive man" and "a caring brother to your siblings," Michelle and Jim Bob went on to compliment their son while also mentioning (more than a few times) that Josh has redeemed himself in the years since he was caught up in multiple scandals.
"You are a wise son who makes his father glad. You are a good husband to Anna and a good father to your children," the post read. "God is doing a great work in your life and is restoring your relationships. Christianity is about Christ offering each one of us forgiveness, though we don't deserve it. We truly believe your greatest days are ahead."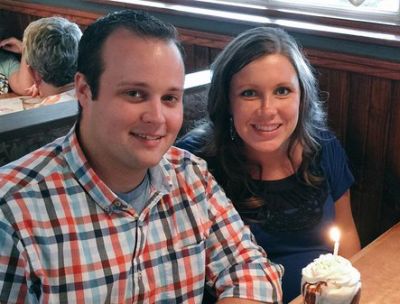 Ma and Pa Duggar also added a few Bible versions that they felt were pertinent to Josh "recovering" from his previous mistakes.
"All we like sheep have gone astray; we have turned every one to his own way, and the LORD hath laid on him the iniquity of us all.
"Come now, and let us reason together, saith the LORD: though your sins be as scarlet, they shall be as white as snow; though they be red like crimson, they shall be as wool."
Josh's siblings— who star on Counting On did not post any birthday messages to Josh on their social media pages.
(Photos: TLC, Instagram)