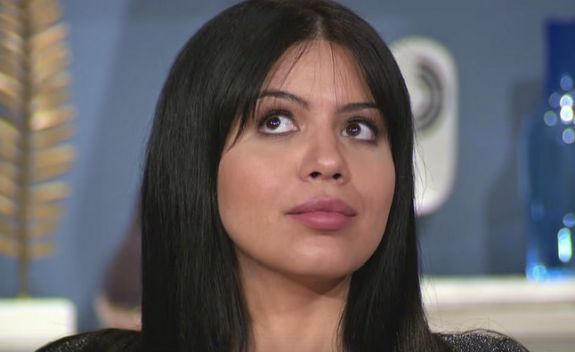 Larissa Dos Santos Limas has provided 90 Day Fiance viewers with plenty of drama over the past year, but the reality TV star says, if she had to do it all over again, she would have said "no" to reality TV.
Sure, Jan….
In a new interview with Us Weekly, Larissa— who is currently in the middle of a divorce from her husband Colt Johnson— stated that she wishes she had never appeared on "90 Day Fiance" due to all the drama it caused in her life.
"I do regret the show. If I could go back in time, I would never do the show," Larissa told the magazine on the red carpet of her "Divorce Party," which was held Saturday night at a Las Vegas strip club.
Of course, had Larissa never appeared on "90 Day Fiance," she would most likely still be living in her native Brazil, and not be famous enough to warrant a strip club divorce party in which she was able to beat a pinata that resembled her soon-to-be ex-husband's head…so there's that…
Anyway, Larissa said that appearing on the reality TV show made her relationship with Colt (which was already a dumpster fire) even worse. She also claimed that the show caused more problems with Colt's mother, Debbie, whom the couple lived with in Las Vegas during their short-lived marriage.
"I think the show accelerated all the drama, especially with his mother too," Larissa said.
As for Colt (who also had a divorce party this weekend….at the same Las Vegas strip club as Larissa's party, only one day after), he has no regrets about putting his life (and ridiculous drama) on the display for the TV viewers to see.
"I really liked doing the show, I enjoyed my time," Colt told Us Weekly. "I learned a lot, and I had a lot of fun. And the problems we had were not because of the show. We had our worst arguments when the cameras were not rolling."
He insisted that he and Larissa really were that dramatic, and it had nothing to do with being on "90 Day Fiance."
"I loved her. I married her. I sent my vows to her, and I wanted to build a life with her. It's unfortunate that it didn't work out, but nothing I did on the show was fake or enhanced for more drama," he said.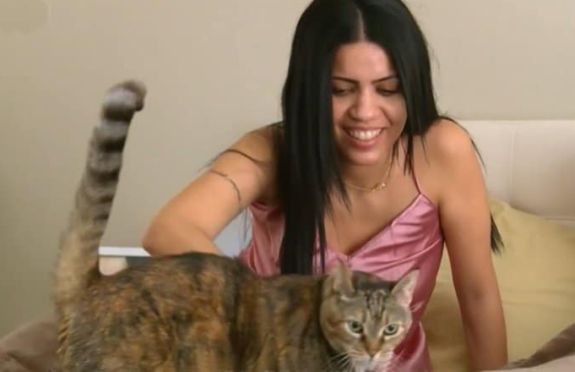 As The Ashley previously reported, Colt filed for divorce from Larissa in January, following a nasty fight that left both him and Larissa bloody and Larissa behind bars. (The couple had a similar fight in November that also ended with Larissa being arrested.) She was also arrested days before she married Colt in June 2018 for domestic violence.
Last week, Colt revealed that he is in the process of trying to get Larissa's green card cancelled.
(Click here to see photos of Colt's "Divorce Party" this past weekend.)
RELATED STORY: "90 Day Fiance" Star Colt Johnson Says He's Trying to Get His Estranged Wife Larissa Dos Santos Limas' Green Card Cancelled
(Photos: TLC, Instagram)