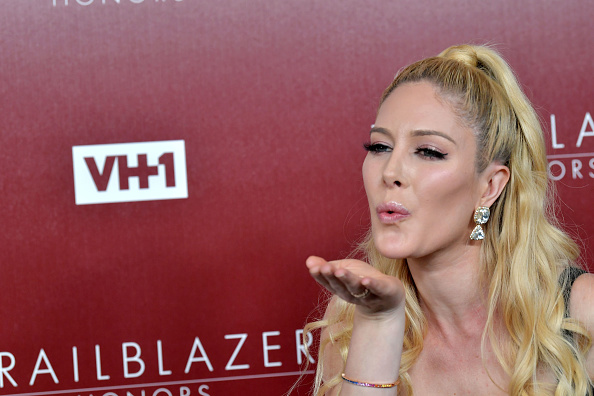 The Hills: New Beginnings will premiere this summer, bringing back the guys and girls we watched on The Hills, along with several new faces. In a new interview with Vogue to promote the new series, it was brought up that those "faces" lack diversity, but star Heidi Montag was quick to dispute the claim that the female stars of 'The Hills'— all of whom are Caucasian and wealthy— are not diverse.
Her quote was basically the most on-brand "Heidi" quote ever.
"We don't all look the same!" Heidi said (while sitting in front of giant photos of herself and her husband Spencer Pratt, mind you). "I mean, Audrina [Patridge] has darker hair. I feel like Mischa [Barton] has darker hair…"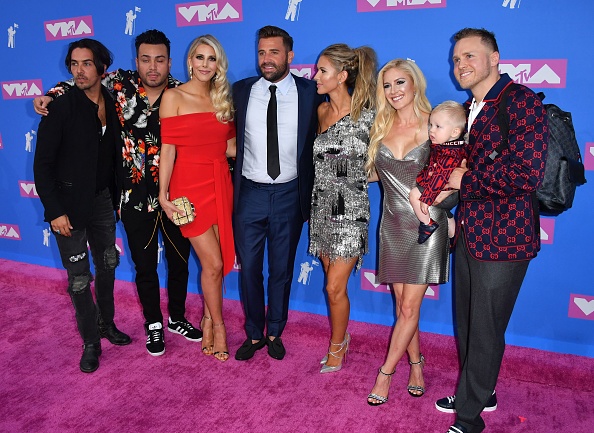 Heidi went on to explain that, because they are all kids that live in California, they're going to look similar (except with different hair colors, of course).
"We're California girls and it's a group of friends and that just happens to be the group that came together," she said. "But, that's just the way the show was."
Heidi added that, outside of 'The Hills: New Beginnings' cast, she has all different kinds of friends.
"I have other very diverse friends that are not featured on the show," she said.
(So….redheads?)
Heidi and Spencer have yet to address the interview flub; however, Twitter users were quick to pounce on it with some pretty hilarious comparisons.
Heidi Montag answering a question about diversity on The Hills might as well have been Ron Burgundy thinking diversity is an old wooden ship…#heidimontag #thehills #diversity #brownhair #anchorman pic.twitter.com/xY4DKgeEvU

— Alexandra Sweet (@ASweetGreek) March 7, 2019
Heidi Montag's recent dumb comments remind me of this scene in Miss Congeniality. pic.twitter.com/xu85skf9fO

— Ellis (@EllisOseman) March 7, 2019
To be fair Heidi has looked like 3 different people in the past decade. That's what I call diversity. https://t.co/jE4S36Ql08

— Ashleigh Sean (@AshSean) March 7, 2019
In addition to Heidi and Spencer (and the hair-color-diverse Mischa and Audrina), 'The Hills: New Beginnings' will also star Spencer's sister Stephanie Pratt, Brody Jenner and his wife Kaitlyn, Whitney Port, Jason Wahler and his wife Ashley, Justin Bobby Brescia and Frankie Delgado. Brandon Lee, who is the son of Tommy Lee and Pamela Anderson, has also been added to the cast for 'New Beginnings.'
Watch Heidi answer the diversity question in the video clip below!
Heidi Montag's response to being asked about the lack of diversity on The Hills is precisely what you would expect pic.twitter.com/YFDXqHRuJI

— Gianluca Russo (@G_Russo1) March 6, 2019
RELATED STORY: Heidi Montag & Spencer Pratt Celebrate Their 10-Year Wedding Anniversary: An Ode to "Speidi!"
(Photos: Amy Sussman/Getty Images; Twitter; ANGELA WEISS/AFP/Getty Images)