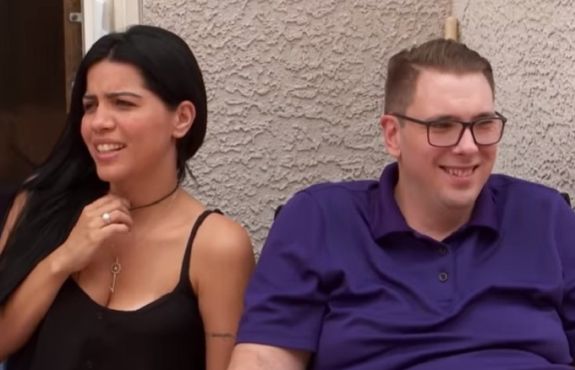 Larissa Dos Santos Limas and Colt Johnson have finally agreed on something!
Starcasm reports that the estranged 90 Day Fiance couple settled their divorce terms on Monday, prior to their scheduled case management conference. Although Larissa was previously asking for a variety of things, including $1,000/month in spousal support, half of the couple's bank account sums and half of all home furnishings, it appears that she has given up at least some of those requests.
In a statement to E! News on Monday, Colt's lawyer confirmed that the couple will no longer need to to go to court.
"Colt Johnson and Larissa dos Santos Lima have settled their divorce," attorney Shawanna L. Johnson told E! News. "The motion has been taken off the calendar and an agreement has been reached. Lawyers are in the process of finalizing the written stipulation to sign and submit to the judge."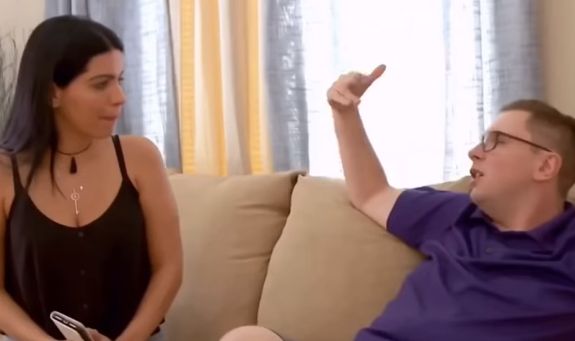 She also confirmed that the couple managed to refrain from clawing each other's faces off during their negotiations.
"[The] matter was settled amicably between the parties and each party will walk away and bear their own costs and fees," she stated.
A judge was also due to rule on the gag order that was in affect (to keep Colt from discussing the divorce in the media or on social media).
"The motion for temporary orders and gag order was vacated today by agreement of the attorneys in anticipation of submitting the final settlement and order to the judge," Shawanna stated.
As The Ashley previously reported, Colt filed for divorce from Larissa in January, immediately following a physical altercation that left both bloody and Larissa being hauled off to jail.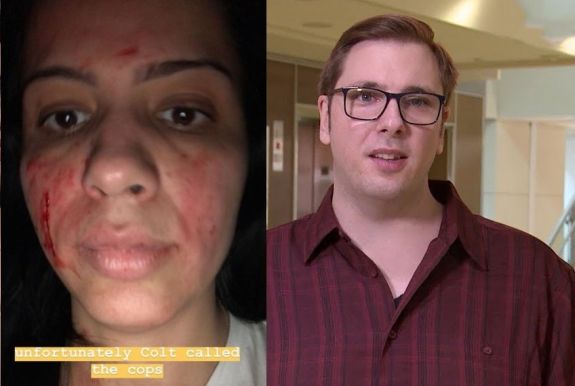 That incident was the third for the couple in a period of eight months. Larissa was arrested all three times, but the charges for the first two arrests were dropped. She is set to go to trial next month to face the domestic battery charges against her for the third incident.
After Colt filed for divorce, Larissa asked for spousal support in her response to Colt's filing. However, Colt's lawyer seems to think there's little to no chance of Larissa getting any money from Colt. In fact, she believes that Larissa should be coughing up the cash to Colt!
"To the extent Larissa is seeking any support, SHE should be the one to pay Colt," Colt's attorney told E! News. "She has battered Colt three times during the 9-month marriage, and has gone to jail three times on assault charges. She has posted pictures of her face online to try to garner sympathy and paint Colt as the aggressor. However, he was never arrested or charged, and the police rightly believed that he was the victim, not Larissa.
"The equities lie with Colt, and this is one of the factors the Court can take into account when setting support (if any)," she continued.
Larissa and Colt are due to appear on the upcoming fourth season of 90 Day Fiance: Happily Ever After? which will likely cover their altercation(s), divorce and court battles. The new season will not include footage of Larissa's criminal trial; however, due to the judge in the case recently revoking any and all media access to the courtroom.
RELATED STORY: Judge Rules Upcoming Criminal Trial of "90 Day Fiance" Star Larissa Dos Santos Limas Can Not Be Filmed, Media Access Revoked
(Photos: TLC, Instagram)