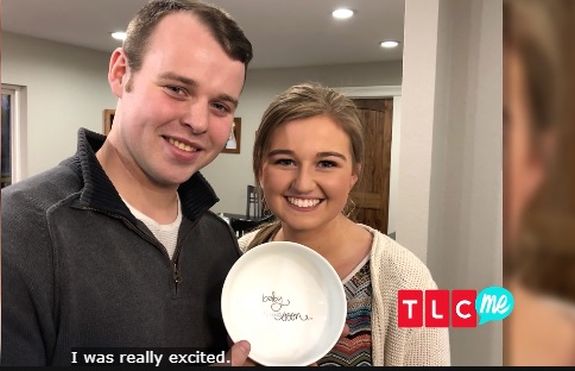 The Duggar spawn spawnfest continues!
Counting On stars Joe and Kendra Duggar just announced that they are already expecting their second child, less than a year after they welcomed their son Garrett.
In an interview with Us Weekly, the couple— who have stated that they are allowing God to decide how many spawn will shoot from Kendra's gentleman gobbler— talked about their excitement for Baby No. 2.
"We are ready to double the fun at our house!" Joe and Kendra told the magazine on Thursday. "Being parents has already proven to be a greater joy than we had hoped or imagined. We love getting to parent together and are loving every moment and milestone. We are very happy that our little family will welcome a new addition later this year. Children really are a blessing from God!"
Joe and Kendra's son Garrett is currently only 10 months old. The couple became immediately pregnant with him after their wedding in September 2017.
In a video made for TLC, Joe explains that Kendra "just surprised me with the news that we're expecting. I was really excited. She really surprised me good this time."
It appears that Joe and Kendra made this video literally right after Kendra informed Joe of the baby news, as they are both wearing the same clothes in the video as in the photo montage of the baby news reveal. (We can assume that the TLC camera crews were hovering at the door or something.)
In the photos, we see Joe and Kendra eating some sort of food out of bowls. Kendra—- knowing that Joe frequently LICKS.HIS.PLATES.CLEAN—- put his food into a bowl that said "Baby Soon" at the bottom. When Joe got to the bottom of the bowl, he read the message and realized Kendra had Blessing No. 2 in her oven!
"I'm not necessarily an emotional type but I definitely am super thrilled that we're going to be having another little one around the house," Joe said.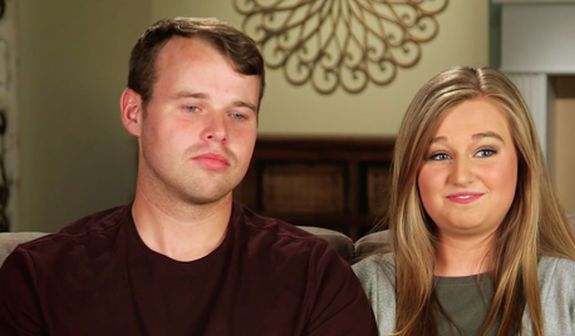 Kendra said that she was "at first really shocked" when she found out she was expecting again. (During several recent 'Counting On' episodes, Kendra expressed her desire to wait for a while before getting knocked up again…but The Lord wants what The Lord wants, I suppose.)
Joe said that he hopes the new baby is like Kendra and has a "sweet personality."
The couple did not give an exact date as to when Kendra is due, but she won't be the only Duggar offspring to give birth this year. Joe's older sister, Jessa Seewald is currently pregnant with her third child with husband Ben.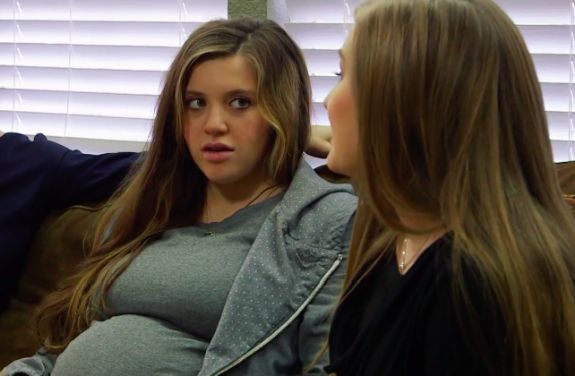 To catch up on the Duggars' hijinks, check out The Ashley's 'Counting On' recaps by clicking here!
Watch Joe and Kendra talk about Baby No. 2 in the video below!
(Photos: TLC, Instagram)