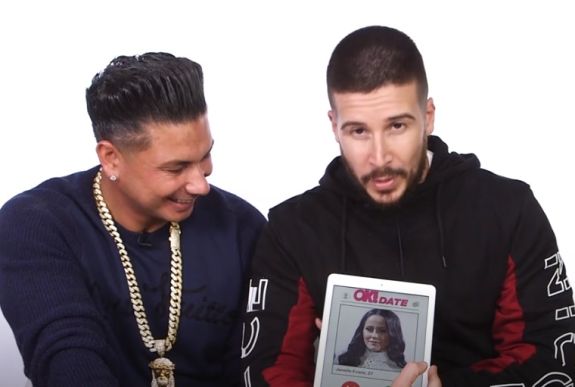 Vinny Guadagnino and DJ Pauly D say they're down to date a few of the girls from Teen Mom–but there's one that they want to steer clear of!
In a new video for OK! Magazine, the Jersey Shore stars—- who are currently appearing on their own dating show Double Shot at Love—- revealed which 'Teen Moms' they'd take into the Smush Room…and who they'd avoid like a "grenade!"
The guys were shown a series of photos of reality TV women, three of whom have appeared on a 'Teen Mom' franchise show: Leah Messer, Bristol Palin and Jenelle Evans.
Pauly— who proclaimed that he's a huge fan of 'Teen Mom'— was all about dating Leah.
"Teen Mom! Teen Mom! I know everything about her!" Pauly said. "I think she's so cool. She's a cool girl. Swipe right!"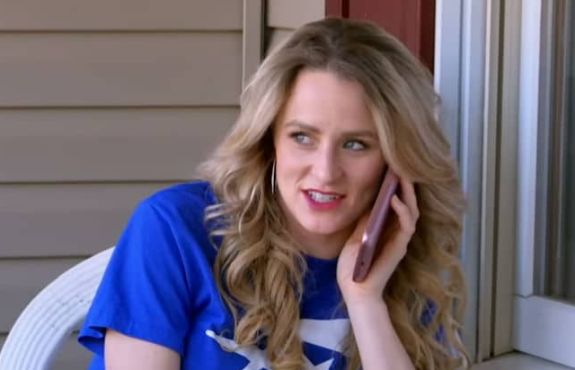 Vinny chose to "swipe left" (as if he had seen her on Tinder), but only because he didn't know who she was.
Both Vinny and Pauly stated that they would jump at the chance to date Bristol, though.
"I love her, I think she's awesome," Pauly said. "She's very outdoorsy too!"
"I was a political science major myself and I think it would be really interesting dating her," Vinny said. "I'm gonna swipe right."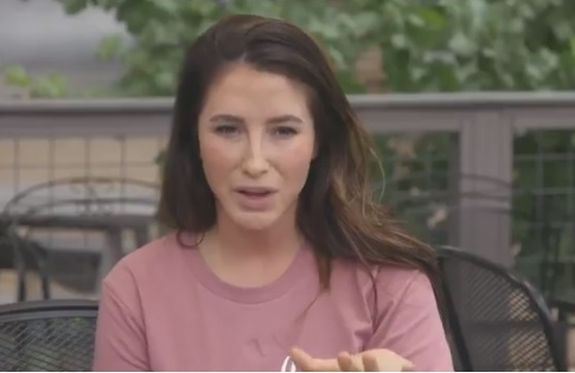 Both guys, however, agreed that they didn't want anything to do with dating Jenelle. They did their best to be kind while explaining why they would turn down a chance to date her.
"I know all about her. She has, um… a lot going on…" Pauly said.
"She does have a lot going on, a lot of drama!" Vinny exclaimed, adding that he figured Jenelle would be at least willing to smush.
"She's a mom, so she's definitely DTF," Vinny said, adding, "[She's] a little too much drama for me so I'm going to swipe left."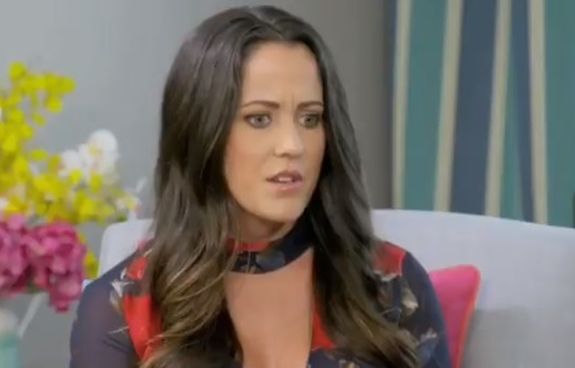 Pauly seemed to be worried about angering Jenelle's ever-present husband David Eason.
"I think she's pretty….but she's still with that dude," he said.
You can watch the full video below!
(Photos: OK! Magazine, MTV)