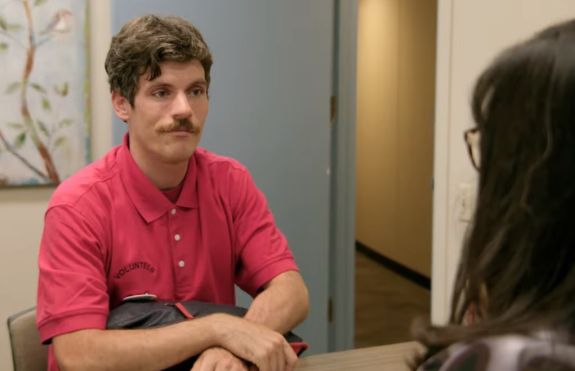 Just when we thought reality TV was becoming just 'Housewife' fights and bad singing, A&E has shocked us with a breath of fresh air!
The network just announced its newest docuseries, The Employables, which will highlight the struggles adults with various conditions encounter as they try to find a job.
During each of the eight, hour-long episodes, viewers will follow along with two job-seekers, who live with conditions such as autism or Tourette Syndrome. Viewers will watch them work with specialists to prepare for job interviews and take the right steps to a successful career path — in addition to learning how a condition such as autism, etc., impacts the lives of the person, their friends and family members.
The network will also provide resources for viewers who live with these conditions, or have a loved one who does.
In the trailer for the series—- which was released last week—– applicants express their desire to be employed.
"Getting a job today would be one of the greatest things that could happen to me," one man says.
"I want a job like anybody else," another man tells the camera.
"We are honored that A&E continues to be a home to stories that celebrate diversity and give a voice to those fearlessly pursuing their dreams," EVP and Head of Programming Elaine Frontain Bryant stated, according to Broadway World. "Like our Emmy-winning series Born This Way, 'The Employables' is an important example of how embracing our differences can bring about positive and necessary change both in the workplace and in the lives of so many people."
'The Employables' is also actually based on Optomen and the BBC's series Employable Me.
The show premieres Wednesday, May 8 on A&E.
Watch the trailer for 'The Employables' below!
(Photo: A&E)