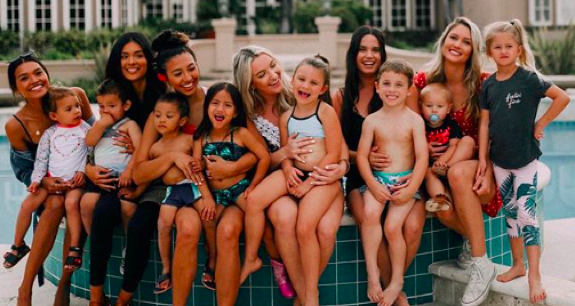 Even having MTV slap on the "Teen Mom" logo couldn't save Pretty Little Mamas er….Teen Mom: Young Moms Club from pathetic ratings.
According to Starcasm, Monday's premiere of 'Teen Mom: Young Moms Club' brought in just 304,000 viewers—significantly worse than the August 30, 2018 premiere of 'Pretty Little Mamas,' which brought in a paltry 440,000 viewers. For reference, Monday's episode of Teen Mom 2 (which aired right before 'Teen Mom: Young Moms Club') brought in 885,000 viewers.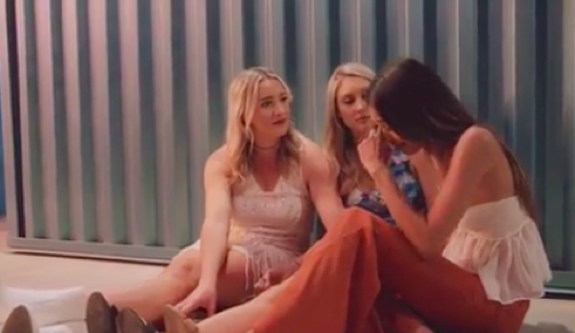 As The Ashley previously told you, MTV decided to repackage and rebrand 'Pretty Little Mamas' after the show failed to take off last year and was ultimately pulled after the second episode.
For the second attempt, MTV decided to lump the show in with the existing 'Teen Mom' franchise, despite the new show having nothing to do with the existing ones. (As The Ashley told you, the show's producers, crew etc. are totally separate from those of the other 'Teen Mom' shows.) While the series received a new title and format, the original cast members remained.
For those of you who weren't among the 304,000 to tune in to Monday's premiere, the show follows moms Heather, Chandlar, Nikki, Nicole, Alyssa and Cheyenne, "a tight-knit group of childhood friends," residing in San Diego.
"With a lot on their plates — from young motherhood to romance and so much more — these women will try to navigate everything the only way they know how: together," MTV's show summary reads.
On Wednesday, the show's official Twitter account asked viewers what they thought of the premiere episode of 'Young Moms Club'…and the response was not kind.
What did you think about the premiere episode of Teen Mom: #YoungMomsClub? 👀https://t.co/w8mozvD6Uo pic.twitter.com/llRs4FxvON

— Teen Mom: Young Moms Club (@TeenMomYMC) April 24, 2019
"WE SAID NO AND WE MEANT IT. NO. N O.," one person tweeted.
"Wow this first show just shows how fake this show is going to be!" another wrote in response. "Re-doing the chandler Instagram story to add 1 new girl."
The negative tweets kept on coming…
"The show bombed in ratings. Cancel it for good," someone tweeted.
"This is the same exact show you showed before," one person pointed out. Why are we saying this is new? I'm watching it now and it's word for word the same show. I'm confused
'Teen Mom: Young Moms Club' airs Mondays on MTV… at least for the time being.
UPDATE! 'Teen Mom OG' star Tyler Baltierra had a lot to say about the show's failings ratings. He, as well as Teen Mom 2 star Kail Lowry, have been critical of 'Young Moms Club' in the past, but on Thursday, Tyler did not hold back in a response to The Ashley's tweet about the show!
WHAAAT!?!? No way! So the attempt to make #TeenMom (which is only a success because of the consistent raw unfiltered format they have used for the past decade) into a semi scripted drama controlled Hills/Housewives show, DIDN'T WORK!? *pretends to be shocked* 🤭🐸☕️😂 https://t.co/z8Ob1yOFdI

— Tyler Baltierra (@TylerBaltierra) April 26, 2019
RELATED STORY: MTV Reboots Failed 'Pretty Little Mamas' Show as 'Teen Mom: Young Moms Club' (Exclusive Details!)
(Photos: MTV, Instagram, Twitter)