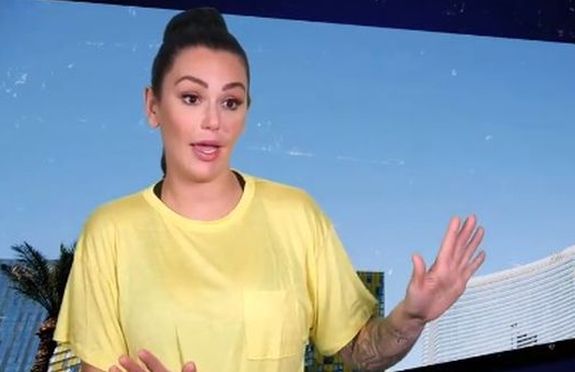 Reality star and entrepreneur Jenni "Jwoww" Farley just added "cougar" to her long list of titles.
The Jersey Shore Family Vacation star recently revealed that her new boyfriend— whom she has been dating in the midst of her messy divorce from Roger Mathews— is only 24 years old!
While doing a live taping of an episode of Nicole "Snooki" Polizzi and Joey Camasta's It's Happening with Snooki & Joey podcast, Jenni revealed details of her new relationship for the first time. Jenni— who is 33— revealed that her Jersey Shore cast mates have call her new man "24."
"24 is 24," Jenni said, according to The Ashbury Park Press, which covered the live event in New Jersey. "We're filming 'Jersey Shore' right now and we nicknamed him '24.'"
Jenni apparently didn't go into too much detail about where her divorce from Roger currently stands, except to say that the proceedings are ongoing. (The couple recently spent Easter together with their two kids.)
"I wish it was over but it's not so I decided to move on and I moved on with a 24-year old," Jenni said. "Life is a f**king roller coaster but it's very enjoyable. I'm living my best life right now."
Jenni did not reveal her boyfriend's name, and has not shown his face on her social media posts. However, Nicole, who has stuck by her BFF through the bitter divorce happenings, seems to approve of "24."
"He's very handsome, by the way," she said. "Jenny has been going through some s**t but I've never seen this girl more happier and more herself than this moment right now."
After the show, Jenni posted a video to her Instagram stories in which she told her friend, "I'm missing my 24!"
She then posted a sexy photo of herself in bed with "24"…as you do.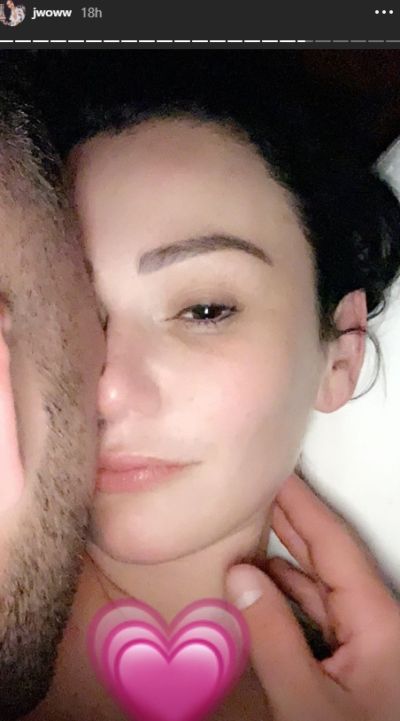 As The Ashley previously reported, Jenni filed for divorce from Roger (who is 43, BTW) in September 2018, after three years of marriage. After the filing, Roger vowed to win Jenni's affections back, but months later, the two got into argument that resulted in the cops being called. They went back and forth on social media earlier this year, accusing each other of terrible things but seem to now be maintaining the peace between them for the sake of their son and daughter.
They are not, however, getting back together.
"[Jenni] is being an adult about the divorce and working towards being better co-parents," her rep told Us Weekly earlier this month. "As far as the divorce, there is no reconciliation in the future and she is excited about continuing to move on with her life."
RELATED STORY: 'Jersey Shore' Star Jenni Farley Asks Judge to Dismiss Ex Roger Mathews' Divorce Counterclaim For Full Custody & Alimony, Wants Prenup to Be Enforced
(Photos: MTV, Instagram)