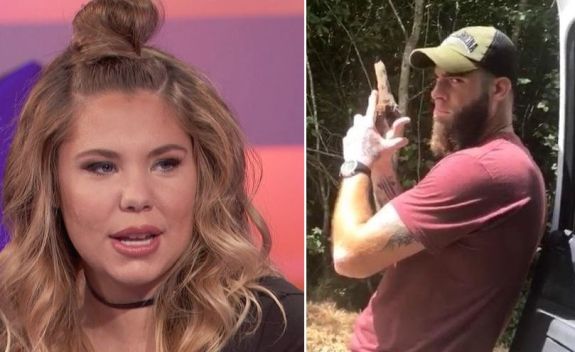 Another day, another offensive rant courtesy of The Land's David Eason…
On this edition of "Why Hasn't This Man Been Stripped of Any and All Social Media Privileges," David, the husband of Jenelle Evans, went after his former Teen Mom 2 co-star Kail Lowry with some low blows and body shaming after Kail posted a vacation photo of herself and her sons.
According to Hollywood Life, David responded to a post praising Kail's bikini body by calling Kail out for opting to have elective surgeries in the past (despite his wife Jenelle having done the same) and then criticizing her post-surgery body.
" … ummm Dr. Miami… liposuction, fat injections, implants, the list goes on… so if you can change your body, why do you stay the same even after extensive surgery," David posted to Instagram.
Of course, David may be forgetting that he and Jenelle journeyed all the way down to Florida back in January 2016 to see Dr. Miami. At the time, Jenelle was getting a consultation to have her chin augmented. (This consultation with the Good Doc took place less than a week after Briana DeJesus and Kail got complete mommy makeovers, courtesy of Dr. Miami.)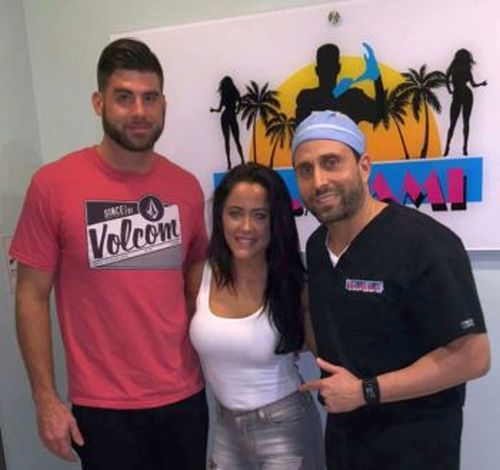 Wanna watch Jenelle get a consultation with Dr. Miami, as David lurks alongside her? Of course you do!
(In case you're wondering, Jenelle didn't end up getting surgery on her chin because Dr. Miami didn't want to do it and instead referred her to a different facial plastic surgeon.)
David— who seems to have forgotten about Jenelle's chin reduction field trip, then accused Kail of choosing to take the surgery route while claiming to be "all about embracing your body and not being ashamed of it."
"So why put yourself through such painful surgery? It's less painful to eat healthy… ," he continued.
David also made a point to let anyone still listening at this point know that he doesn't need surgery and "would never scoop to that level."
(Yes… he did in fact say "scoop," in case you're wondering; The Ashley is not being "dramastic" here.)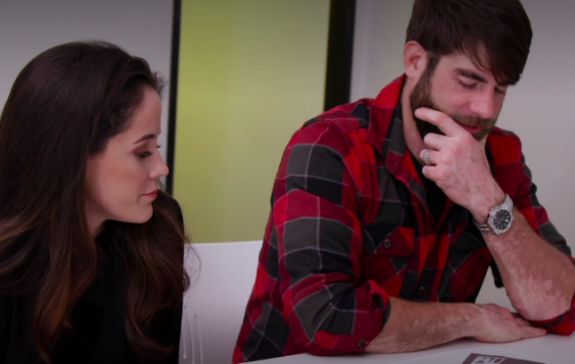 Kail tweeted a response to David's comments, telling her followers that she can change her body, but David "can't change who he is."
I can change my body. He can't change who he is ✌🏼💃🏼 https://t.co/E9TjAQKssz

— Kailyn Lowry (@KailLowry) April 24, 2019
As 'Teen Mom 2' fans already know, Kail does not get along with Jenelle and David. Their feuding has become more frequent in recent months, though, following an incident in December in which Kail called David "unstable" during an episode of her Coffee Convos podcast. This, of course, ignited (pun fully intended) "Pothead FireGate," in which Jenelle set fire to free hair care products sent to her by Kail.
While Kail seems to be a favorite sparring partner of David's, she is certainly not the only person from the 'Teen Mom' franchise that he has feuded with in the past year.
Most recently, David took on Leah Messer of 'Teen Mom 2' to troll a photo Leah had posted to social media of herself and ex-husband Jeremy Calvert… with whom David has also feuded with. David has also threatened to break Jenelle's ex-fiance Gary Head's neck and publicly attacked Kail's ex-husband Javi Marrioquin after Javi criticized David's tendency to go off on "crazy tantrums."
David has also come for the producers of 'Teen Mom 2' for allegedly making him look bad on the show… something David does a fine job of doing on his own. (Not to be confused with having a job, of course.)
He also came for Cory Wharton of Teen Mom OG after Cory challenged him to a celebrity boxing match. At the time, David told Cory he had "more important s**t to do like getting my d**k sucked," so… there's that. David has also accused Cory and baby mama Cheyenne Floyd of being racist.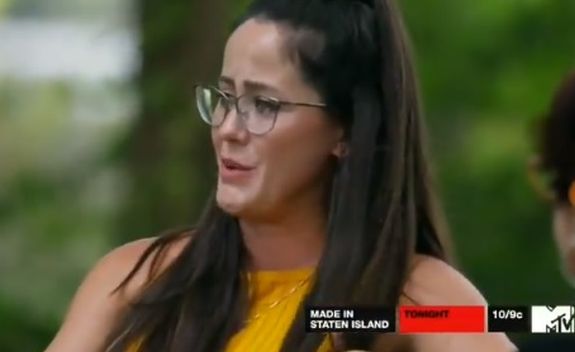 During his wife's feud with Amber Portwood, David also jumped in and criticized the 'Teen Mom OG' star (but, to be fair, Amber initiated that feud by insulting David on social media.) He has also been very outspoken about his hate for Jenelle's ex, Nathan Griffith.
Finally, David threatened to "rearrange" the jaw of Randy Houska in a creepy video posted to Instagram last October.
By our count, David has feuded with every main 'Teen Mom OG' and "Teen Mom 2′ co-star except Maci Bookout, Chelsea Houska, Catelynn Lowell and Bristol Palin.
RELATED STORY: Leah Messer Calls Out Jenelle Evans' Husband David Eason For His "Irrational Behavior" After He Continues to Troll Her Instagram Account
(Photos: MTV, Instagram, Twitter)