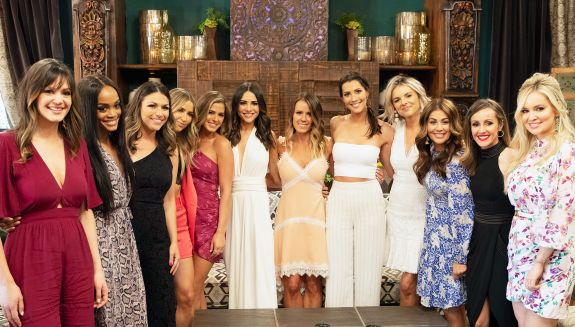 On Monday night nearly ever former Bachelorette star reunited for what ABC appropriately called "The Biggest Bachelorette Reunion in Bachelor History Ever!"
While several former 'Bachelorette' stars have appeared together at various times over the years, this special marked the first time that 12 of the 15 women chosen for the coveted role have all joined together to spill plenty of behind-the-scenes tea from their seasons!
Present for the Reunion were Trista Sutter, DeAnna Pappas, Jillian Harris, Ali Fedotowsky, Ashley Rosenbaum, Emily Maynard, Desiree Hartsock, Andi Dorfman, Kaitlyn Bristowe, JoJo Fletcher, Rachel Lindsay and Becca Kufrin.
Current 'Bachelorette' Hannah Brown did not appear (as she is currently filming her season of the show), and former stars Meredith Phillips and Jen Schefft were unable to make it.
While it was cute to watch Bach Nation die-hards take a bus tour of all the 'Bachelor' and 'Bachelorette' hot spots, what we really couldn't wait for was them to get back to the Bachelor Mansion mansion where the former 'Bachelorettes' gabbed about some of the things we didn't see during their seasons.
Here are some fun new things we learned from watching 'The Biggest Bachelorette Reunion in Bachelor History Ever!':
Ali Fedotowsky Had a Romantic Night With Her Second Runner-Up
Frank Neuschaefer left Ali during the final weeks of Season 6, determined to try to make it work with his ex-girlfriend. Ali was devastated, but we learned Monday night that she got another chance with Frank.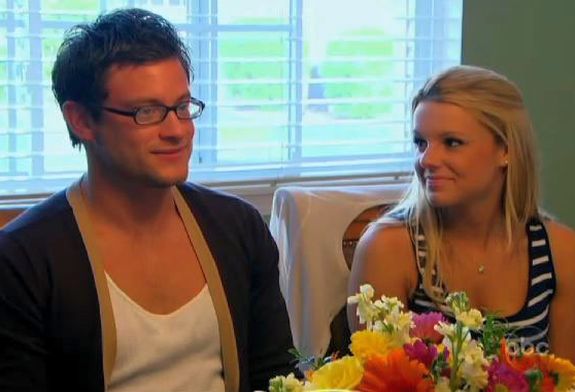 The mother-of-two came clean about her hookup with Frank after things didn't work out with her final pick, Roberto Martinez.
"Honestly, I don't think I've ever told anybody this, but after Roberto and I broke up, I actually went on a date with Frank, and we were romantic for, like, a night!" she shared.
Ali didn't end up marrying Roberto, Frank or anyone from Bachelor Nation. She is currently married to TV and radio host Kevin Manno, and together the couple has two children.
Kaitlyn Bristowe Followed Girl Code Before Dating Jason Tartick
Kaitlyn and her pick Shawn Booth split back in November after three years of being engaged, but she was able to find love again with Jason Tartick— a man who starred on Becca Kufrin's season! Kaitlyn admitted on Monday that she got Becca's permission before making the move!
"I think most people know by now that Jason and I are a couple," Kaitlyn said. "What people might not know is that I chose to reach out to Becca before and make sure it was okay. I'm a big Becca guy, and I'm a classy lady."
Rachel Lindsay Didn't Exactly Fulfill Her Fantasies in the Fantasy Suite
Nick Viall chose Rachel as one of the three women to go into the Fantasy Suite date week with him during his season of 'The Bachelor' in 2017. However, Rachel admitted that their night was anything but steamy, since she "passed out" during her Fantasy Suite date.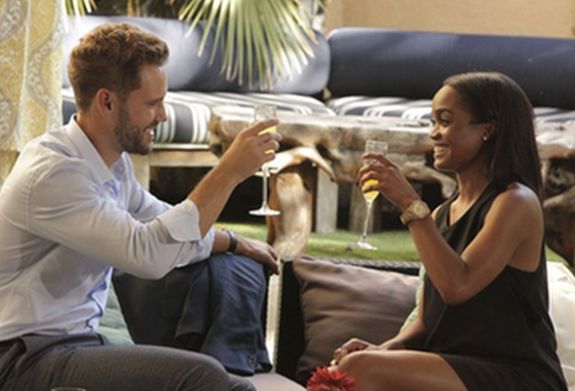 While it's expected that the Bachelor and his three remaining ladies will sleep together during the Fantasy Suite night, Rachel revealed on Monday that sleeping is all they did.
"It's where I got my best night's sleep," she quipped.
Jojo Fletcher's First Rose Ceremony Made Her Sick to Her Stomach, Literally
Jojo, who is still engaged to her pick Jordan Rogers, admitted she got sick the first night of on her season in 2016.
"I projectile vomited on my first rose ceremony ever," she recalled. "It was really gross!"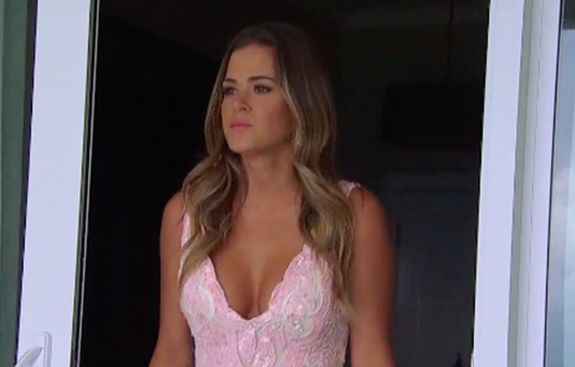 She explained that the people around her just assumed that she had a few too many cocktails at her opening night cocktail party, but that wasn't the case at all.
"After we finished Night 1, I'm going back to the hotel where I was staying and I'm going up the stairs and I just start projectile vomiting because of pure exhaustion," Jojo continued. "I'm just vomiting over this ledge. Everyone thinks I'm just hammered!"
Becca Kufrin Had a Little Too Much Fun in the Fantasy Suite
Becca recalled her first steamy night with her now-fiance Garrett Yrigoyen, and confessed just how heated things got during their, um "alone time."
"The night that Garrett and I spent together, we may have broken the bed," she revealed. "Sorry, Mom!"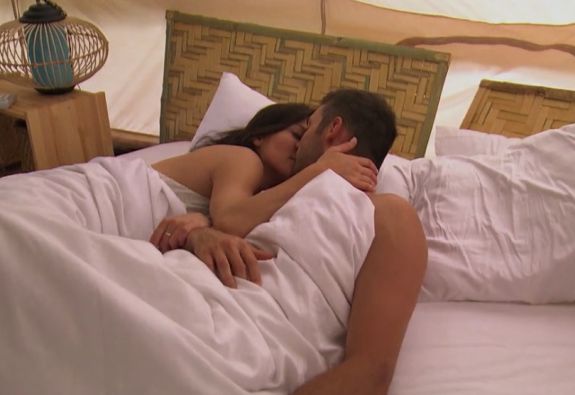 After we were finished combing through all the hottest behind-the-scenes gossip, we got to know a little bit more about Hannah B. and her upcoming season. It seems like every 'Bachelor' and 'Bachelorette' season is called "the most dramatic season ever," but this time we're being promised that the show will be even more dramatic than ever before!
Hannah's season 'The Bachelorette' premieres next Monday on ABC.
RELATED STORY: 'Bachelor' Nation Stars Ashley Iaconetti, Jared Haibon, Jade Roper, Nick Viall & More to Star on New Digital Series 'Rose Buds': Get Details!