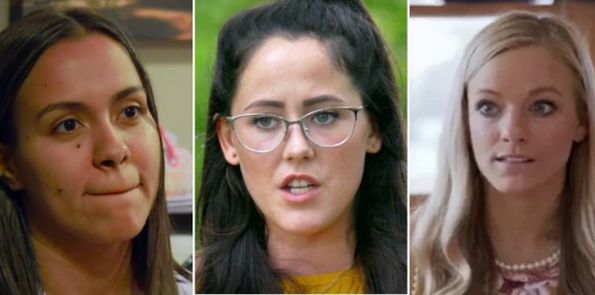 Former Teen Mom 3 costars Briana DeJesus and Mackenzie McKee feel very differently about MTV giving their fellow Teen Mom franchise star, Jenelle Evans, the ax yesterday!
As The Ashley told you, Jenelle was fired from 'Teen Mom 2' on Tuesday, after her husband, David Eason, fatally shot their French bulldog, Nugget, last week. After losing tons of advertisers and having some fans boycott Monday night's episode, MTV decided to call it quits after 10 years with Jenelle.
Jenelle told Us Weekly she was "a little bit shocked" about getting fired, but said she respects the network's decision and has "nothing but love for MTV." Briana—who has been an ally for Jenelle over the past two seasons of 'Teen Mom 2'— feels differently, telling Us Weekly she is upset about the way Jenelle was fired.
"I am sad for her. I wish there was some kind of compromise for all of this. She worked her ass off for so long to just be thrown to the wolves," Briana told the publication. "I hope she gets everything she ever wanted and I just want her to flourish! She will be OK. As far as David, it sucks that his actions caused all of this but this is what it is and there's no going back."
The Ashley revealed last night that Jenelle found out she was fired at the same time the show's fans did when MTV released a statement announcing it. At the time, Jenelle was waiting for a call with head honchos at Viacom that never happened.
While Briana is angry with how MTV executed Jenelle's firing, Mackenzie feels that the network was well within its rights to cut Jenelle because of her decision to stay tied to David.
"MTV for sure made the right decision," Mackenzie told The Ashley. "I hope they get help and David realizes his behavior is not OK or supported. I lost all respect for him the day he made the comments about the LGBTQ community. [That is] not OK!"
Mackenzie also stated that MTV having David be part of Jenelle's story (even if he was not directly filming for the show anymore) was giving him the platform he wanted.
"I feel like because he was on TV, it was feeding his evilness and making him more dangerous," Mackenzie said. "Hopefully they can grow and move forwarded in a healthy way from here."
While Jenelle admitted last week that she was "considering divorce" from David after he killed her dog, she has changed her tune this week and is once again back to praising her husband.
"David has been here for me since the news broke," Jenelle told Us Weekly on Wednesday. "He told me to not worry about it and to stay positive. I'm working to fix my marriage as well and moving forward."
The show is moving forward too—without Jenelle. The Ashley broke the news last night that MTV plans to replace Jenelle on 'Teen Mom 2' with Teen Mom: Young and Pregnant star Jade Cline.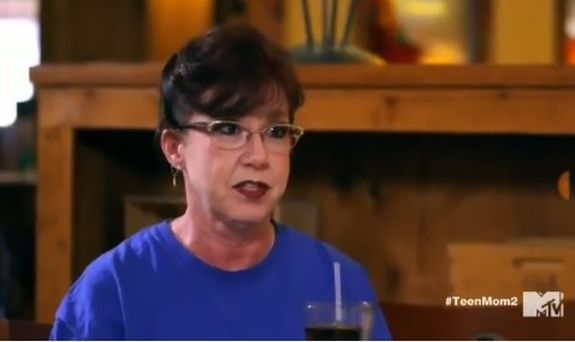 Jenelle will still appear on 'Teen Mom 2' in the Season 9 episodes that have yet to air. The season's Reunion will be the last episode she appears in, according to MTV.
"I'm still upset, but this is a new chapter for me and my family," Jenelle told Us Weekly. "I will continue to try what's best for me and my family… Just know this isn't the last of Jenelle Evans!"
RELATED STORY: 'Teen Mom 2' Fans Refused to Watch Monday's Episode Following David Eason Dog-Killing Incident: Here's How Their Boycott Affected the Show's Ratings
(Photos: MTV; Instagram)