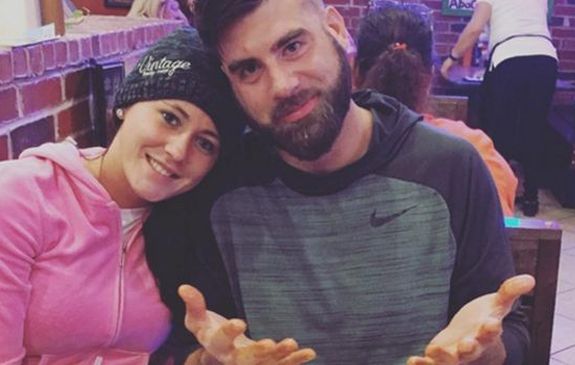 David Eason tried last week to get out of paying the child support he owed one of his baby mamas, but was forced to pay the over $4,000 he owed her in order to avoid going to jail. However, his being so behind in child support has caused him and his wife, Jenelle Evans, to reveal their MTV salaries, as well as the things they have spent their money on– other than child support– within the last few years!
Radar Online managed to get their mitts on the court paperwork, which was filed May 3 in New Hanover County, North Carolina, and it is a cornucopia of information!
The Ashley will break it all down into fun, readable tidbits for you!
On how much Jenelle and David made from appearing on 'Teen Mom 2':
It's no secret that the 'Teen Mom' girls make bank for "sharing their stories" with the world. However, Jenelle and the other girls have always been relatively quiet (due in part to their MTV contracts) about how much money they're actually pulling in. However, in the court proceedings, Jenelle was forced to reveal just how much money she made in 2018 from appearing on the show.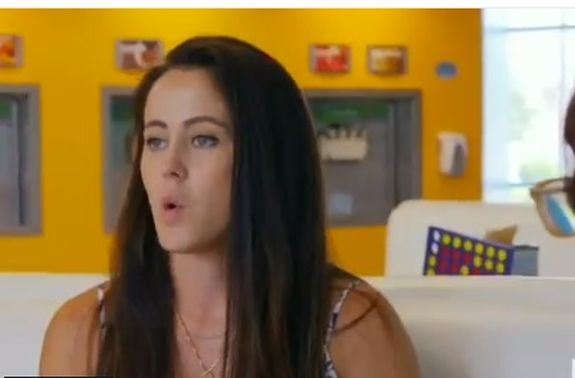 "Jenelle Eason testified that she earned over $400,000 in 2018 as a participant on a reality TV program," the court papers states.
(Remember, kids– that's just for last year. Jenelle's income has steadily increased since she began doing the show in 2010, meaning she has made millions and millions of dollars from appearing on 'Teen Mom 2.')
David's MTV salary was not as high as Jenelle's, of course; however he reported that he "earned approximate $60,000 per year from this employment" from 2017-2018.
David was fired from the show in February 2018; however, he was still paid for the episodes he appeared in that year that had already been taped by the time of his firing.
On why David says he can't get a job:
David gave the judge and court multiple excuses as to why he did not have a job and therefore could not pay his ex Olivia Leedham the child support he owed her for their son Kaden. Among the excuses David gave for why he is sans employment were that he stays home to home-school his daughter Maryssa and that his skin condition– vitiligo– prevents him from working outdoors in the sun.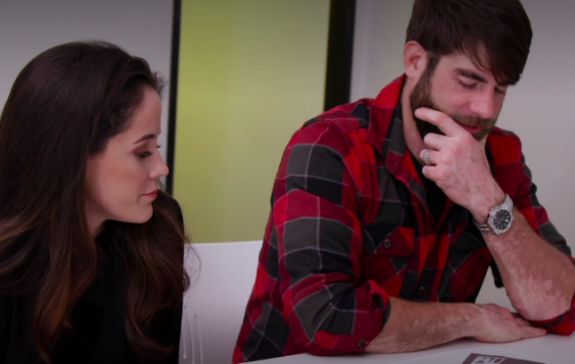 The judge– The Honorable Melinda H. Crouch– was not having any of David's excuses.
"The court does not find the defendant's testimony credible that his vitiligo prevents him from any gainful or meaningful employment that would allow him to earn sums of money and has the ability to earn sums of money through employment," the court documents stated.
She has shut down his home-schooling excuse, stating that David was choosing to home-school instead of get a job was "in bad faith" and "shows a naive indifference to his compliance with his court-ordered obligation to pay child support."
On what the Eason Family Fortune has been being spent on:
While David was reluctant to pay his child support, he and Jenelle certainly weren't reluctant to spend their cash. The court documents revealed some of the bigger purchases the Easons made over the past few years including spending:
-$3,000 in 2017 to purchase "The Land"
-$3,000 in March 2019 to purchase the land near "The Land" (so, the "Neighboring Land," if you will)
-about $6,000, which Jenelle testified she used to purchase a boat for David. The boat was a "gift" that David now owns outright.
-$3,000 to purchase the "existing clients" for a marine and boat-cleaning business David bought from Jenelle's friend Jamie Wilshire and her husband
View this post on Instagram
As The Ashley reported earlier this month, David showed up to his court hearing (which took place right after he shot and killed Jenelle's dog Nugget) empty-handed, but was able to come up with the over $5,000 he owed in back child support and court fees in the extra hour the judge gave him to secure the funds. Because he paid what he owed, David was not put in jail.
(Photos: MTV, Instagram)