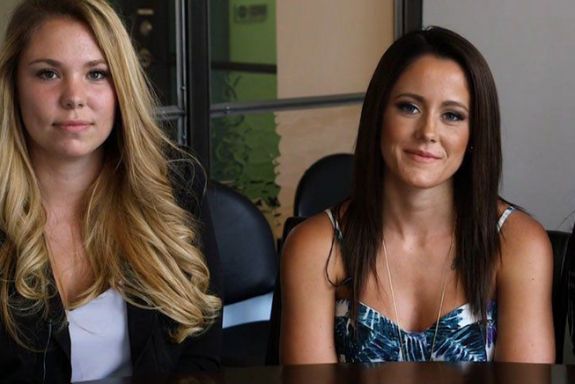 Kail Lowry is in New York City this weekend, far away from the drama happening in the North Carolina courtroom where her former co-star Jenelle Evans has been fighting to win back custody of her kids; however, the Teen Mom 2 star was still asked by TMZ for comment on Jenelle's latest drama, including her recent firing from the show!
While Kail admitted that the 'Teen Mom 2′ ratings may suffer without Jenelle there to bring the drama, she said she's happy that the show won't be bogged down with the Easons' swamp-level shenanigans!
"I think that people did watch the show for Jenelle," Kail— who has battled for years online with Jenelle and her husband David Eason— told the site. "I don't think that can be denied."
Kail told the reporter that she did not want to talk about what has been going on with Jenelle's family, in terms of her losing custody of all of her kids right after being fired from 'Teen Mom 2.' However, she would state that she was glad Jenelle's latest custody drama would not be featured on 'Teen Mom 2.'
"No, I think the drama is hurting the show and it's unfortunate for those who have built really hard to rebuild our reputation."
Kail's Coffee Convos podcast host Lindsie Chrisley chimed in as well, telling the reporter that, "there's a difference between daily drama and the drama that involves criminal activity."
"And hurting living things," Kail added, in an obvious reference to David killing Jenelle's dog Nugget earlier this month.
Lindsie stated that she thinks David "definitely needs to seek help," although she doesn't have much hope that Mr. Jenelle Evans will be able to change.
"I think by the time you're like 30 years old you're pretty much set in your ways," Lindsie said.
Kail doesn't appear to be worried that 'Teen Mom 2' will get the ax due to lack of drama. She promised that she, Chelsea Houska, Briana DeJesus and Leah Messer have plenty of drama on their own.
"I definitely think the rest of us have enough to keep the franchise going, and I hope that's what happens," Kail said.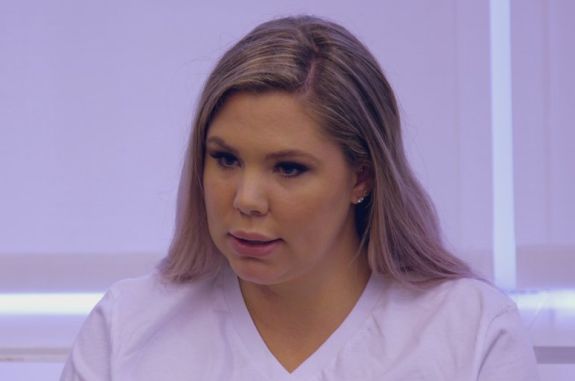 Eventually, the TMZ reporter got Kail to comment on Jenelle's current (lack of) custody situation. She stated that fans have been asking her to take custody of Jenelle and David's two-year-old daughter, Ensley. (The Ashley doesn't even have to tell you that this rumor is absolutely ridiculous and there's no way in holy hell that this would EVER happen.)
"People are messaging me asking me if I'll take Ensley!" Kail said. "I'm like, 'Ohhhh, I don't want to get involved! I'm not considering it at this time but I hope that [the kids] are happy and healthy overall."
As The Ashley told you, Jenelle and David will be back in court on Wednesday, trying to get custody of their kids Kaiser, Maryssa and Ensley back.
Watch Kail and Lindsie's interview below!
RELATED STORY: Jenelle Evans Forced to Reveal Her Huge 'Teen Mom 2' Salary During David Eason's Recent Child Support Hearing: Their Frivolous Spending Exposed!
(Photos: MTV, Instagram)