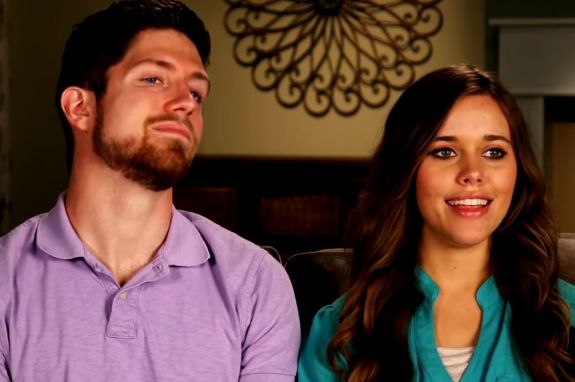 Jessa Seewald and her husband Ben just welcomed another child and, this time, it's a girl!
The Counting On stars— who are already parents to two sons— are known for giving their kids, um, "interesting" names that tie to their religious faith. (Spurgeon, anyone?) However, they went with a shockingly "normal" name for their daughter: Ivy Jane!
On the official Duggar Family website, Jessa described Ivy's birth. (Hopefully Jana was there to drag out the Duggar Family's trusty birthin' tarp!)
"Ivy Jane Seewald was welcomed into the world Sunday, May 26th," Jessa wrote. "We were getting ready for church when my water broke, and we were thinking 'Well, I guess we have a change of plans!'
"After three and a half hours of labor, Ivy was born at 5:57 p.m. Her due date was June 5th, and since both of our boys went five days past their due date, we thought we would go late again. We were so surprised when she came two weeks earlier than her brothers. We definitely weren't expecting that! Ivy was born at home weighing 7 lbs 14 oz and 20.5 inches long."
Ivy is the smallest baby to shoot out of Jessa yet. Jessa's oldest son Spurgeon tipped the scales at almost 10 lbs., while her second son Henry was almost 9 lbs.
"She feels so tiny compared to her siblings!" the couple said in a statement released Tuesday. "We're so grateful to God for this precious gift. She is already so loved. Her big brothers adore her!"
While Jessa and Ben stated that Jessa had Baby Ivy at home, it appears that she and the baby may have ended up at the hospital at some point following the baby's birth. Ben's mother posted a photo to her family's Instagram account that showed her holding Ivy in what appears to be a hospital room. She did not answer fans' questions about it, however.
(As 'Counting On' fans know, Jessa had an extremely difficult delivery with Spurgeon. Although she delivered him at home, she was hemorrhaging blood after the birth and had to be rushed to the hospital. Her second son, Henry, was delivered quickly at home without incident.) Both births ended up being featured on 'Counting On.'
The other Duggars were quick to congratulate Ben and Jessa on their new blessing.
"Congrats, I love the name," Jessa's sister-in-law Anna Duggar wrote on Instagram.
"Auntie can't wait to meet this little doll baby!" Jessa's sister Jinger Vuolo wrote.
"Congrats y'all! She is the cutest," Jessa's other sister Jana Duggar posted.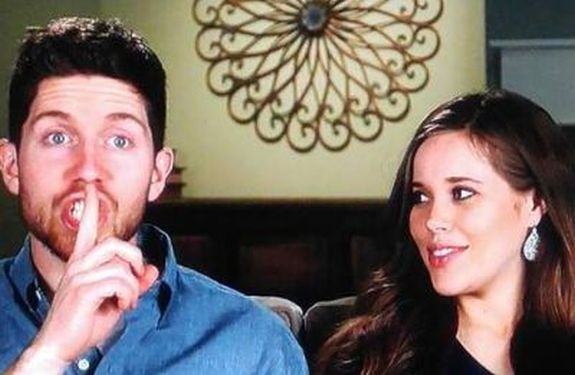 Jessa and Ben haven't revealed why they chose the name Ivy for their daughter. In the past, they have stated that they will be naming their children after religious leaders and figures they admire. Their son Spurgeon was named after Christian preacher Charles Spurgeon, while they chose their second son's name– Henry Wilberforce Seewald—to pay tribute to Matthew Henry (whom Ben called "a great man of God") and William Wilberforce, a 1700s-era British politician whom Ben said "really walked with God."
Jessa and Ben have made it no secret that they plan to continue to "be fruitful and multiply" and are hoping to have many more children. They have expressed their desire to adopt children, and are also sticking to the typical Duggar birth control regiment: not using any birth control and "allowing God to decide" how many children they will have.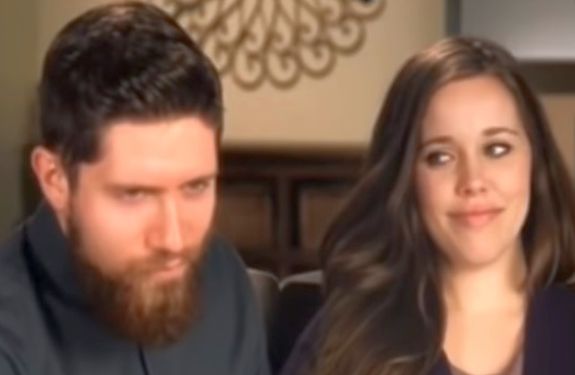 Next up in the stirrups is Jessa's sister-in-law, Kendra Duggar, who is pregnant with her second baby by Joseph Duggar. Those birthin' tarps will be getting plenty of use this year, as there are four more Duggar grandkids coming in 2019. In addition to Kendra, Joy Forsyth, Lauren Duggar and Anna Duggar are all due to give birth later this year.
RELATED STORY: 'Counting On' Stars Josiah & Lauren Duggar Announce Pregnancy After Going Through Miscarriage
(Photos: TLC, Instagram)