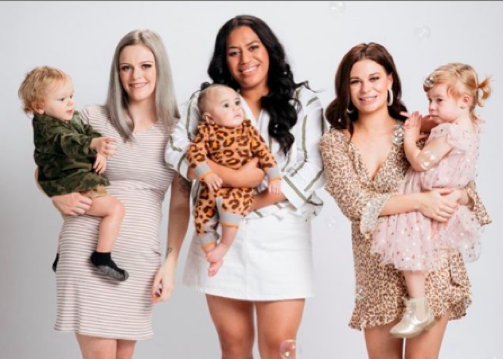 Get ready to go Down Under with the newly announced cast of Teen Mom Australia!
The Australia edition of Teen Mom that The Ashley told you about in December is set to debut this winter according to MTV, with a cast of just three girls.
Here's a look at the newest moms to join the 'Teen Mom' family!
Ammersen ("Ammi")—the youngest of the group at just 18—is welcoming her second child with her childhood sweetheart, Jordan.
Akosita ("Sita") is a 19-year-old with an already big family of her own, including four sisters and three brothers. Adding to the already full house is Sita's partner, Thompson, and their baby, Andrew.
Georgina ("Georgie") is a 20-year-old beautician and mother to daughter, Evie. Georgie has been in an off-and-on relationship with Evie's father, John, for five years, though the couple continues to try to make it work as a family.
'Teen Mom Australia' will join three U.S. versions of the series: Teen Mom OG, Teen Mom 2 and Teen Mom: Young & Pregnant, as well as the United Kingdom's Teen Mom UK.
The 10-episode debut season of 'Teen Mom Australia' will premiere this winter!
(Photos: Instagram)