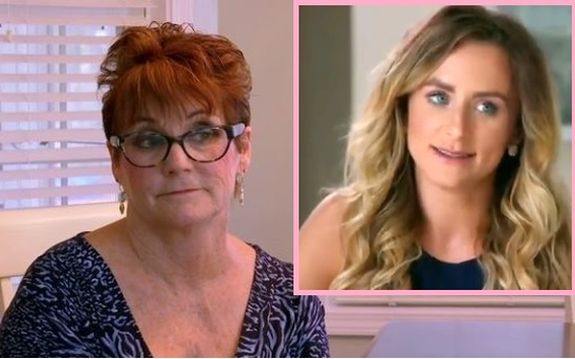 Jenelle Evans' mother Barbara currently has custody of two of Jenelle's children, but Jenelle's former Teen Mom 2 co-star, Leah Messer, thinks it was bad idea for the court to put Jenelle's daughter Ensley in Barb's care.
On the latest episode of her Life Reboot podcast, Leah was asked, hypothetically, whether Chelsea Houska or Kail Lowry would make the better caregiver for Jenelle's two-year-old daughter Ensley. (Kail had previously stated that the show's fans were asking her if she'd be willing to take custody of Ensley, should she be asked.)
Leah stated that she didn't think it would be a good idea for either of her 'Teen Mom 2' co-stars to care for Ensley, but that the court's decision to award temporary custody to Barbara was not a great one either!
"How can you compare the two? I think [the kids] would be great with either one!" Leah said of Kail and Chelsea. "But I think that would just be a lot of controversy if either of them got Ensley at the end of the day, being another talent on the show that [Jenelle] was previously on."
Leah then added that she felt Barb was a bad choice, too. (In addition to having temporary custody of Ensley, Barbara also has full custody of Jenelle's oldest son, Jace.)
"I just hope that, no matter what, that Ensley and all the other kids are in great homes," Leah said. "And, I don't mean this— I like Barbara, she's funny and she's great for TV; however, I also feel like it was a familial cycle that Jenelle got washed up in, just like I had been.
"I don't feel like it's great for any of the kids to be with Barbara either," Leah added. "That's my opinion, take it or leave it."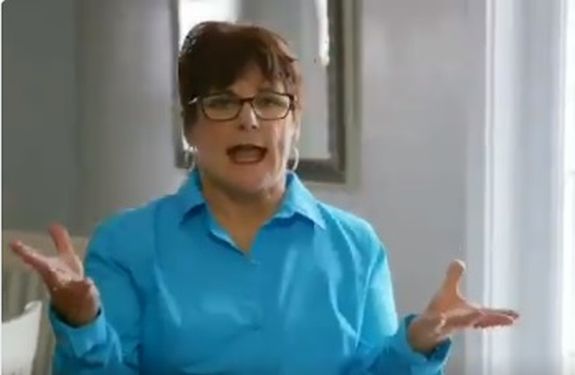 This is not the first time Leah has spoken out about Jenelle losing custody of her kids. On last week's Life Reboot episode, Leah stated that she was not surprised that Jenelle and her husband David Eason ended up losing custody of their kids.
"I think that what happened was coming," Leah said. "I really pray and hope that the kids remain safe and, you know, have a healthy life."
Leah isn't the only 'Teen Mom 2' cast member who has recently spoken up about Jenelle and David losing their kids. Kail and her Coffee Convos podcast co-host Lindsie Chrisley recently released a joint statement to People magazine about the topic.
"We've been cautious when speaking on the issues regarding the Evans/Eason family until we had enough details to speak on the matter," the statement reads. "The most important part of this situation and most concerning to us as fellow mothers is the safety of the children. After hearing the state of the home & things CPS uncovered, it is in the best interest of the children to remain outside of Jenelle and David Eason's care. Wishing them nothing but the best and hoping all parties involved get the help they need to move forward."
RELATED STORY: EXCLUSIVE! Judge Rules Jenelle Evans & David Eason Will NOT Regain Custody of Their Kids: Get All the Details!
(Photos: MTV, Instagram)