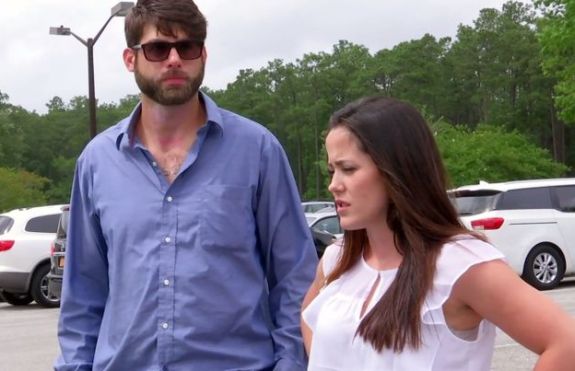 Let's get ready to ruuuuumble!
The Columbus County Courthouse parking lot was full of excitement on Tuesday, thanks to former Teen Mom 2 stars Jenelle Evans and David Eason. The banned-from-MTV couple were at the courthouse to get their reunification plan from the judge and learn what steps and actions they need to take in order to get custody of their kids back.
After leaving the courthouse, TMZ caught up with Nathan (who currently has temporary custody of Kaiser, his son with Jenelle).
"Nathan was explaining to the cameraman that he isn't able to say much about the case," a witness tells The Ashley. "As he was talking to the cameraman, Jenelle and David saw him, drove by and David started screaming at Nathan."
The Ashley's witness says that the TMZ cameraman got footage of it.
(UPDATE! TMZ has posted the footage of David hangin' out his best friend's ride, tryin' to holla at…Nathan. Unfortunately, the audio only catches some of what David says. Click below to watch.)
Jenelle also got into a spat with her mother, Barbara Evans, who currently has full custody of Jenelle's son Jace and temporary custody of her daughter Ensley. TMZ cameras captured the mother/daughter spat on-camera.
Jenelle saw Barbara and Ensley in the parking lot and went to hug her daughter, which technically isn't allowed, as Jenelle and David can only see the kids in a court-approved visitation center. Barbara begins to protest that her "bitch of a daughta" isn't allowed to see Ensley, but Jenelle tells her she doesn't care.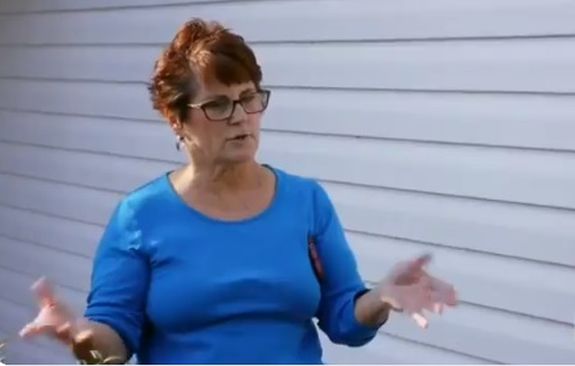 "I'm saying hey to her!" Jenelle tells a worried-looking Barbara who appears to say this is not allowed.
"I'm right here outside the courthouse and I'm giving my daughter a hug," she tells her mom. "If you have a problem with it then go get an officer because obviously she's not scared. I'm hugging her!"
Later in the video, Barbara mentions that Jenelle is supposed to see Ensley (and the rest of the kids) at the visitation center, but Jenelle says she's not doing it today, thanks to Barbara, Nathan and the kids.
However, The Ashley's source tells her that it was actually Jenelle who caused the visitation to be cancelled.
"She was trying to reschedule the visit but CPS refused to reschedule just to accommodate Jenelle and inconvenience [all the caretakers]," the source said. "So the visit for Tuesday was cancelled."
Barbara did not come to play "happy family picnic" for the cameras, though. When Jenelle tells the TMZ cameraman she's happy she "got this moment" with her daughter, Barb cackles that it's "all for the cameras!"
Jenelle is upset that her older brother, Collin, posted a video of Ensley crying in her diaper to his Snapchat.
"Your son is posting naked pictures of my daughter online," Jenelle tells Barb.
(The Ashley has viewed the video, and Ensley is not naked, as Jenelle says. The two-year-old is wearing a diaper.) Barbara claims that she was in the shower at the time he did that, and Jenelle tells her mom that she is reporting it to DSS (aka Department of Social Services) because CPS has basically shut out Jenelle and David.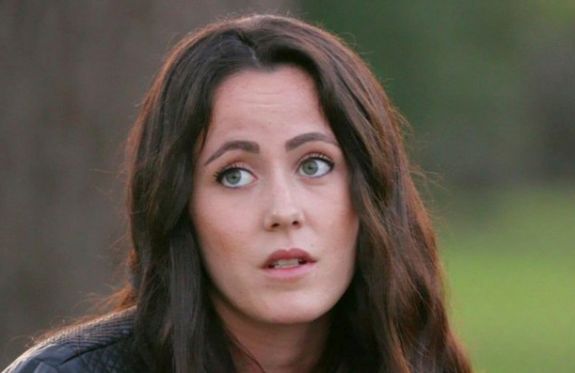 "CPS doesn't want to answer their phone, they don't want to want to answer when I go to their office," Jenelle says.
The Ashley's sources tell her that Jenelle and David are due back in court on June 25.
The Ashley will update this story when she gets more info!
Watch Jenelle and Barbara bicker in the courthouse parking lot in the video below!
UPDATE! After her parking lot argument with Barbara, Jenelle spoke to Us Weekly about what happened and her relationship with her mom. Click here to read what she had to say!
RELATED STORY: Exclusive! Maryssa Eason's Stepfather Speaks Out About the Custody Case, David Eason and Maryssa's Mom Whitney Johnson
(Photos: MTV)