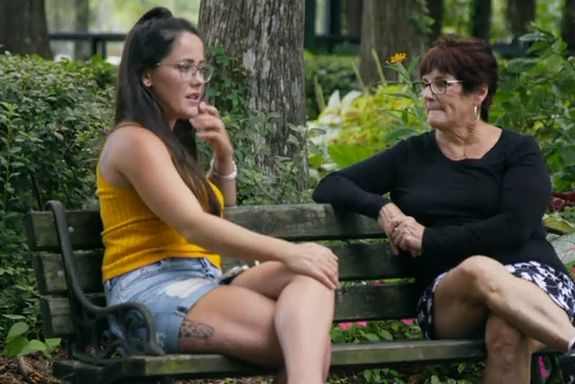 Jenelle Evans was caught on-camera on Tuesday confronting her mom, Barbara Evans, outside the North Carolina courthouse where Jenelle and her husband David Eason had to meet with a judge about trying to get custody of their kids back. In the video, Jenelle is seen cuddling her daughter Ensley, while Barb tells the paparazzi cameraman that Jenelle's only being motherly "for the cameras."
After the parking lot altercation, Jenelle talked to Us Weekly (as you do) about her once-again strained relationship with Barb.
Jenelle revealed the reason she thinks Barbara is criticizing her parenting.
"I believe my mom is saying anything at this point to make herself feel better," Jenelle said, adding. "It might all boil down to jealousy."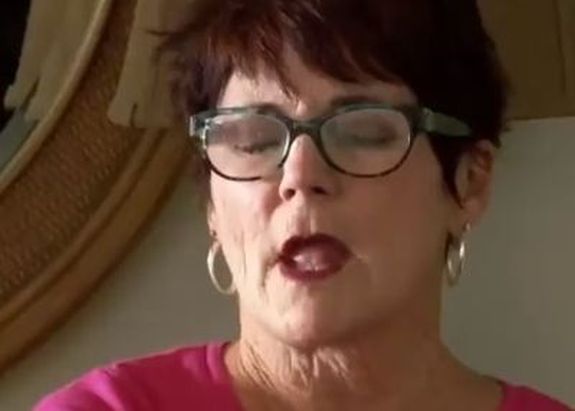 Jenelle added that she does not think her relationship with Barbara can be repaired now.
"I do feel like my relationship with my mom is destroyed at this point," Jenelle told the magazine on Tuesday. "This isn't a way a mother should be treating her daughter. She fights so hard for my sister and my brother when they are the ones with major issues, not me."
Jenelle also told the magazine that she believes that she and David are well on their way to getting custody back of their assorted children. (As The Ashley told you earlier today, Jenelle and David are due back in court on June 25.)
"There's a lot of progress made on our behalf and [we] have to wait until our next court date as of now," Jenelle told Us.
She also denied The Ashley's story that stated that she and David are no longer fighting to regain custody of David's oldest daughter, Maryssa.
"All children are involved in this case, not just one or the other," Jenelle said. "In the end, either the three children will come home that live with us primarily [or not]."
(Maryssa, Ensley and Kaiser were the three who lived with Jenelle and David primarily. Jenelle's son Jace lived with Barbara but Jenelle had unsupervised visitation until last month.)
"No child was 'dropped' from the case at all," Jenelle said. "Those reports are false and we are going to fight for all children to come home eventually."
(The Ashley stands by her story from last week.)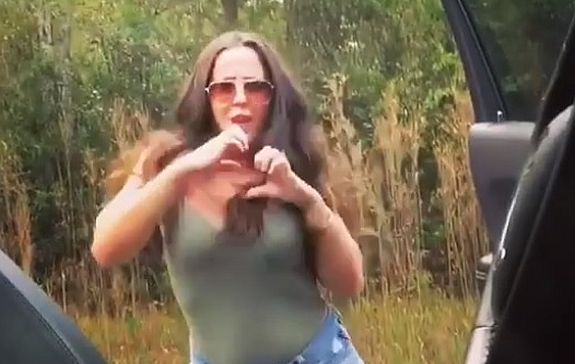 "We want nothing more than for the kids to come home," Jenelle told Us Weekly. "They are sad and not understanding anything that's happening."
Maryssa's stepfather, Shane Rich, told The Ashley on Monday that Maryssa wants to live with her mother, Whitney Johnson Rich, and him at their home. Maryssa is currently being cared for by Whitney's mother.
RELATED STORY: David Eason & Jenelle Evans Have Verbal Altercation with Nathan Griffith Outside Courthouse After Jenelle Argues with Mother Barbara
(Photos: MTV; Instagram)