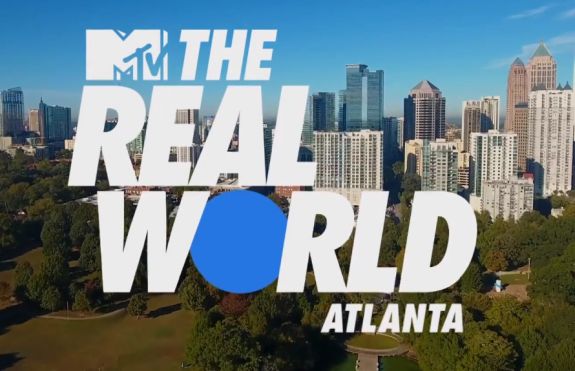 MTV's iconic reality series The Real World is about to make its much-awaited comeback. Seven strangers once again were picked to live in a house to live and work together — and we'll get to watch it all play out on Facebook Watch.
"This is the next true story of seven strangers, picked to live in a house and have their hookups, screw-ups, apologies, honesty, voices, opinions, fights, tears, lives streamed exclusively on Facebook Watch," the trailer, which was released earlier this week, explains.
Viewers will have the opportunity to comment on what's happening as it airs.
"With new episodes every week and content dropping daily, find out what happens when the next generation stops being polite. It's time to get real. Again," the trailer promises.
We were also introduced to the new "seven strangers" who will be shacking up in Atlanta for the new season. It's quite the unique cast, with a virgin, an African-American Trump supporter, and members of the LGBT community.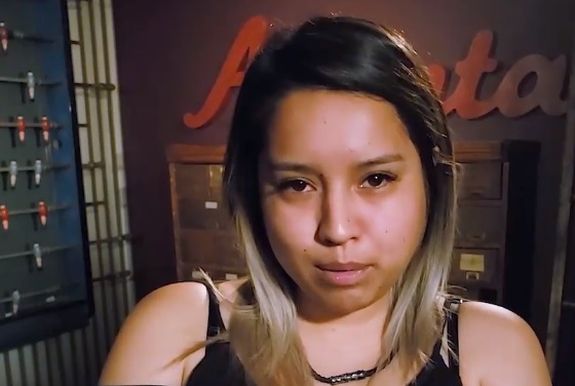 We first meet 21-year-old Arely Avitua who is a "Dreamer." She gave birth to her now four-year-old son when she was just a teenager.
"I didn't even know I was undocumented in the United States until I was like 16," she says in the trailer.
She says she hopes going on 'The Real World' will be life-changing.
"I'm still trying to find myself," she says. "Because I've always been 'I'm just a mom,' going to school, 'I'm just a student.' I feel like I haven't really gotten to experience a lot of the things that most people have, and I feel like I really haven't been able to kind of find out who I am."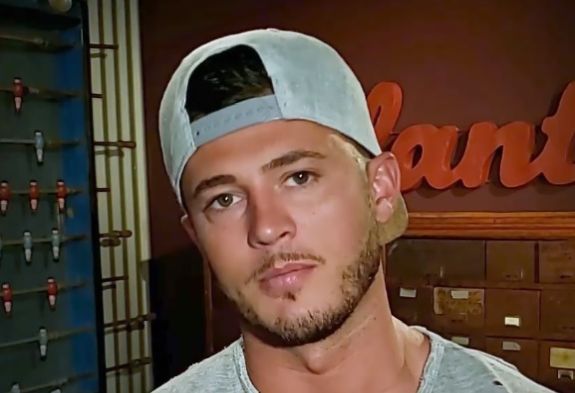 Clint Wright, 28, is from a small town in Michigan. He's expected to take over his family's farm business, though he's currently an aspiring influencer. (Fun fact: Clint earned a spot on the show after he was chosen by fans on the show's Facebook page from a group of three possible contestants.)
In a Facebook video, Clint says he was kicked out of high school and spent his 21st birthday in jail.
"But I cleaned it up," he says. "I'm sick of being on probation and not living my life."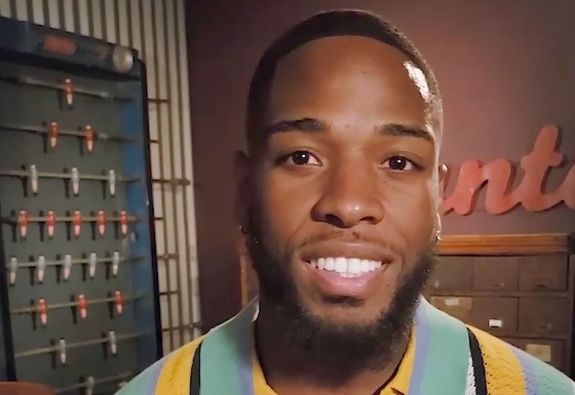 Dondre Randolph is a 25-year-old project manager from Houston who is coming out.
"I like having sex with men and women…men more," he says in the trailer. "I never really officially came out to anybody except, like, my mom."
He is also a Republican.
"I'm a black conservative," he says in the trailer. "I like Donald Trump. I honestly do. I like some of his policies he has in place. The wall? I say build the wall!"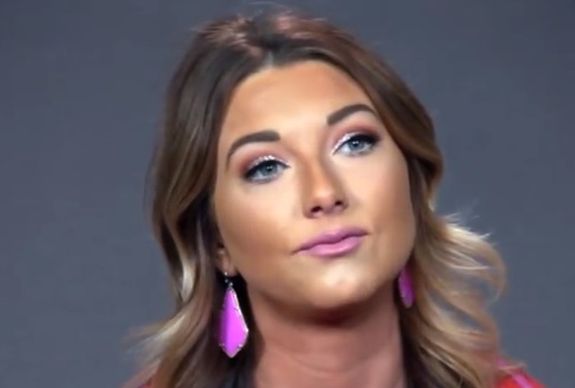 We also meet Meagan Melancon, who is a 23-year-old Catholic virgin who hails from Baton Rouge, Louisiana.
"I don't agree with homosexuality," she says in the trailer. "This is not my cup of tea."
In the trailer, Meagan reveals she's a sports reporter who didn't get her first kiss until college. She also states that she went to private Catholic school and is very devoted to her religion.
"You're missing out if you don't know Jesus," she says.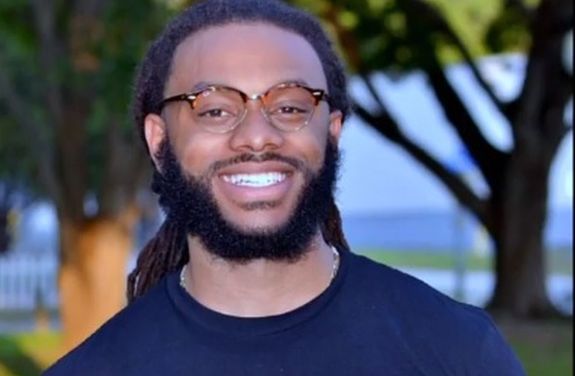 We will also meet Justin Blu, who hails from Atlanta and is described as an "advocate for the African American community."
"Culturally I'd say I gravitate to black people the most," he says in the trailer. "I'm for the progress and liberation of my people. I'm not against interracial marriages, though I don't think it's best for black communities."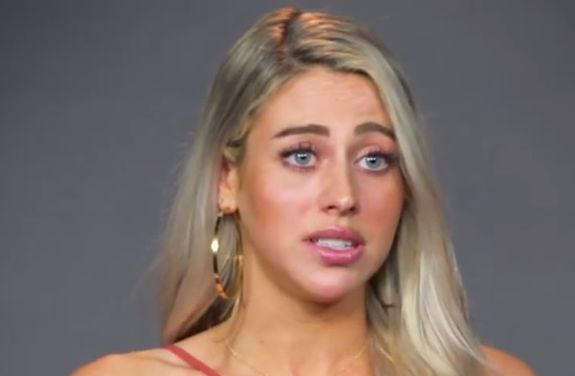 There is also 26-year-old Tovah Marx. The Scottsdale, Arizona, native reveals in the trailer that she's a social worker and that she's "weird."
She also reveals that, in her past, she dealt with a verbally and emotionally abusive boyfriend.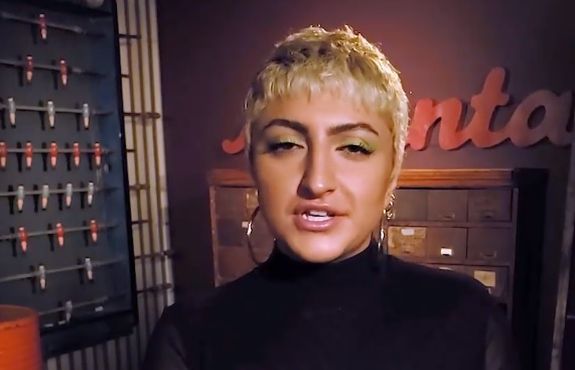 Rounding out the roommates is 27-year-old Yasmin Almokhamad, a New York City feminist who describes herself as a "teacher, model and artist." In a video posted to the 'Real World' Facebook page, Yasmin said that she's often naked and "talks about sex a lot."
(She should fit right in!)
"I was raised Christian but culturally Muslim," she says in the trailer. "And then I'm queer. I'm really proud of the person that I am. I'm here to grow."
Fans are already getting excited on Twitter, with one user stating, "Looks more promising than the last two seasons on TV. This will be LIT!"
Another chimed in with, "Yes! So many different opinions/perspectives…I'm so interested."
A third agreed, adding that they are thrilled to finally have the show go back to its roots.
"Excited to check it out! No more gimmick. Just some strangers living in a house. Love it!"
'The Real World' first graced the small screen in 1992 in New York and from there they shot seasons in cities like Las Vegas, San Diego and Philadelphia.
The previous season of 'The Real World' was shot in Seattle and aired in 2017. After that season (which was called "Bad Blood") MTV stayed mum as to whether or not it would continue with the series. In October 2018, it was announced that the show would be moved to Facebook Watch.
'The Real World' Season 33 premieres Thursday, June 13 on Facebook Watch.
Watch the full trailer and the "Meet the Roommates" videos below!
(Photos: MTV Facebook Watch)