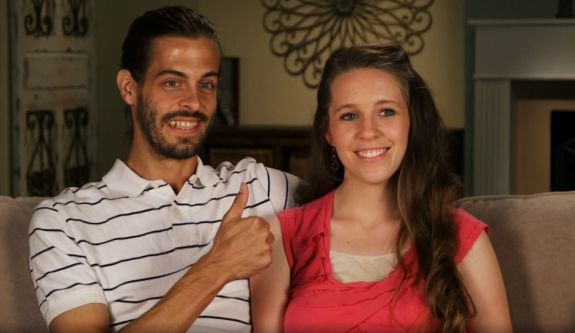 Former Counting On star Jill Dillard is taking a break from delivering "killer" recipe ideas (and yes, The Ashley may mean that literally), in order to give her fans tips on another very important part of her life: sex.
No…seriously…
Jill posted a blog to her family's website entitled "More Than Sex: How to Love Your Husband." Now that Jill has been married (almost) five years to Derick Dillard, she felt it necessary to share tips on things such as how to keep the sexual fires burning for your spouse, even when you have multiple "blessings" running around and throwing up on your long denim skirt.
Again, no…seriously…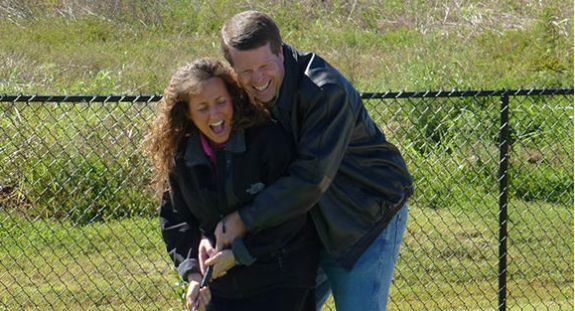 While The Ashley feels that Jill's entire blog post is worth a read (since it basically is an opportunity to time-travel back to the 1950s!), she realizes that many of you don't have a lot of time to devote to listening to a Duggar talk about boning. To help you out, The Ashley has narrowed down Jill's long list of things she does to make Derick happy and keep her marriage hot to the 10 oddest, questionable and downright cringe-worthy suggestions.
10. Have sex at least 3-4 times a week.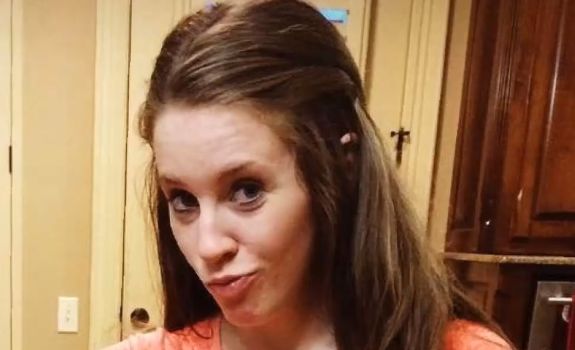 If you're wondering why Jill and Derick always have those toothy grins on their faces, it's probably because they're apparently going to the boneyard almost every other day!
"Have sex often! You both need this time together regularly (3-4 times a week is a good start. lol)," Jill wrote. "And when you may not be able to actually have intercourse for a period of time or for health issues, find other ways to have fun and be intimate. Let your spouse know that you're always available."
Of course, Jill has been taught to be "always available" by her also-always-available mother, Michelle Duggar, who has stated in blog posts that she advises all wives to be "joyfully available" to their husbands for sex, even if they aren't in the mood.
9. No "She-Bopping" or Wackin' the Monkey Solo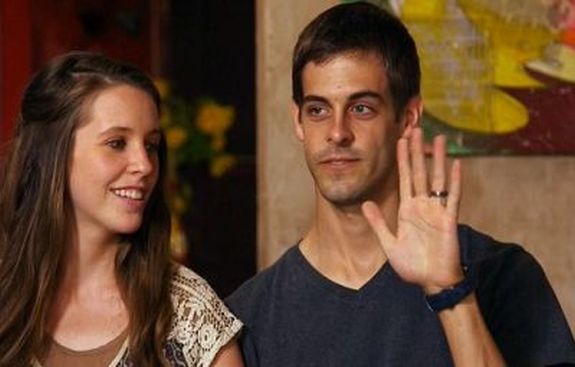 Jill writes that it's important not to take care of your own desires (i.e. masturbate) if your spouse isn't available to hump on a mini golf course.
"Guard against fulfilling sexual desires alone," Jill writes. "Be open with your spouse about your desires and change things up to keep it exciting!"
8. Ditch the sweatpants and keep yourself hosed off in case he wants to hump.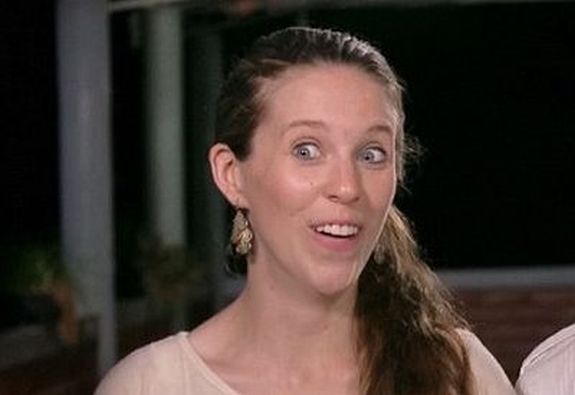 Just because you have one (or 19!) blessings at home to take care of, that doesn't give you an excuse to put on your rattiest cotton skirt and not curl your hair! Jill gives several tips for dressing and grooming yourself to keep your husband wanting to bump uglies with you!
"It's easy to get home and throw on the frumpy pjs and wash your makeup off, but make sure that a few times a week you enjoy time together looking like you would hanging out when you were dating!" Jill writes, later adding that a woman should "go to bed fresh" and slap on some "smell goods" in full view of her man.
"It's easy to just want to shower in the morning to wake ourselves up, but showering in the evening (and sometimes before he gets home if you arrive home before him!), and even putting on fragrant lotion in front of him can be another way to say 'I care' and 'you're important to me,' and lets him know you're up for fun whenever he is," she writes.
(Jill lifting her denim skirt to lotion up her leg as Derick's eyes pop out is a mental image The Ashley will never be able to get out of her head.)
7. Don't go all "Michelle Duggar" on him.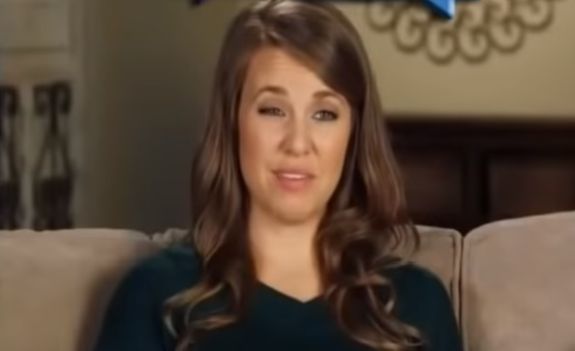 Jill advises that acting like your husband's mother should be avoided at all costs, as should using a licked finger to wipe crap off your husband's face. (I mean…to be fair, that last thing should be avoided no matter who you are because… eww.)
"Never allow your husband to think you're his mother!" Jill writes. "Whether it's making demands, delegating or licking your finger and wiping something off his face…if he says 'I feel like you're my mother when you…,' then pay attention to that and ask him what you can to do change/how to handle the situation the next time!"
6. Drink coffee to avoid falling asleep while he rambles on about lame things you don't care about.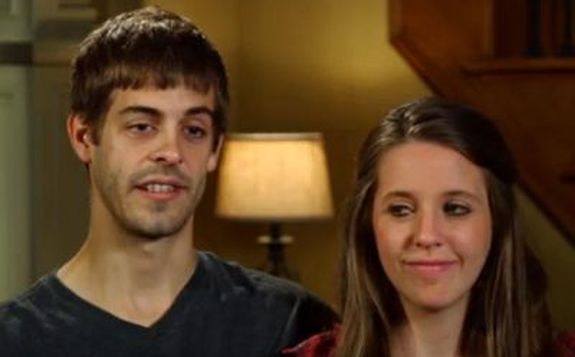 Raising blessings takes a lot out of you, so Jill advises you to guzzle some caffeine before your hubby comes home, because he's likely going to want to talk to you about his day and you need to be "super interested" in what he has to say.
"When I'm distracted while my husband is talking to me it can send the message to him that I'm not super interested in what he has to say," Jill writes. "I've found for myself that sometimes drinking an afternoon cup of coffee can be helpful so I'll be more awake in the evening when he wants to talk."
Even though whatever Derick is muttering about in the wee hours of the night is surely riveting, Jill admits that sometimes there's nothing that can be done to prevent her from zoning out. In these cases, she says she schedules a time with Derick to sit through his ramblings.
"If you really can't afford the time/energy for the a long conversation in the moment, communicate this to your husband and let him know that you really want to hear what he has to say, but setting a later time to pick up the conversation may make it easier for you to be all in!" she writes. "Just try not to make this a habit!"
5. Know that women want security, but men want respect.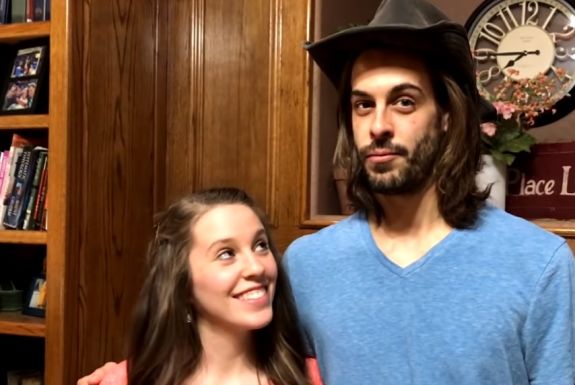 Sadly, this is an actual quote from Jill's blog post.
"While security for wives is usually of utmost importance, respect is probably most important for most husbands!" she writes.
She advises wives to go to their husbands so they can tell them what they do that's disrespectful.
"Ask your hubby what you do that makes him feel respected, and ask him in what other ways that he thinks you could show him more respect," Jill writes.
In another bulletpoint, Jill writes that a woman's husband is her "God-given protector"– but he is "not your dad!"
Um…?
4. Come up with a sickening sweet name (or 10!) for your husband sweetie poo and make sure to let him know it!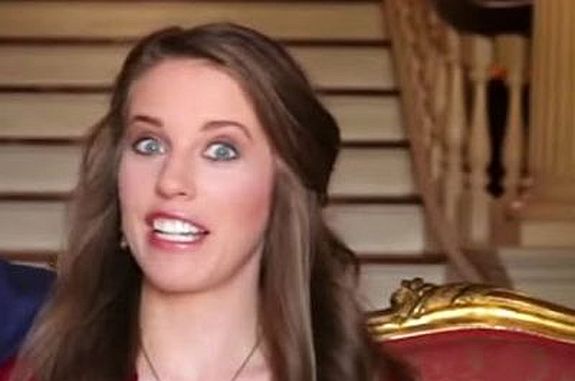 The Duggars are known for calling their significant others by strange nicknames. (For instance, Jim Bob calls Michelle "Mama" and Michelle calls Jim Bob "Daddy" which is rather nightmare-inducing.)
Jill advises all wives to do this both in-person and on your phone.
"Call him by a fun or sweet name!" she writes. "Save his name/contact in your phone with a sweet name and don't forget to use emojis!"
3. Bust out your stalking skills to show him that you love him while he's away.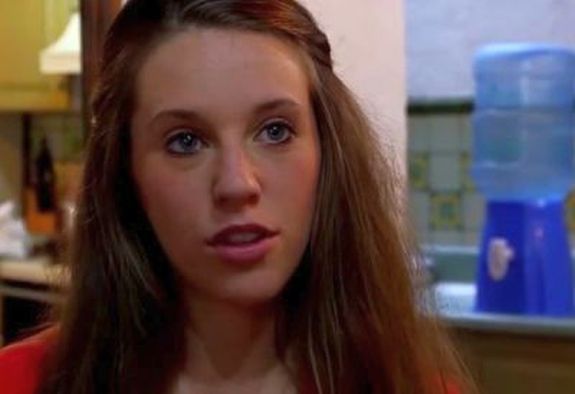 Jill tells wives that it's important for husbands to know that their women are thinking about them…ALL.THE.TIME. She suggests texting, FaceTiming and calling him to tell him you miss him throughout the day.
"Let him know you miss him and you can't wait to see him/can't wait till he gets home!" she writes. "Send texts for him to read when he can, or if you know he has specific times during the day when he can talk, give him a quick call or FaceTime him for a minute to tell him you love and miss him."
She even suggests that you track his phone so you know how far away from home he is.
NO.SERIOUSLY.
"The 'Find My Friends' app or other tracking apps for phones can be helpful so you can see when he is almost home," she writes. "You can also ask him to text or call you with an ETA when he is headed home."
Yiiiiikes…
2. Do his hobbies with him, even if you don't really enjoy them.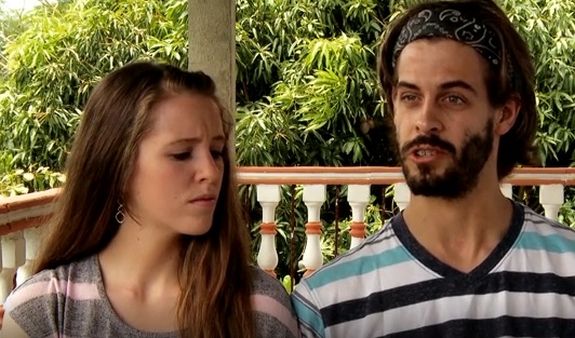 Most men have at least one hobby they enjoy doing. Jill suggests that wives use this hobby as a way to get even more time with their hubbies!
"Figure out what he likes and do it with him!" she writes. "Give him your undivided attention…and if it's hard, pray for grace to be able to give undivided attention to him. Be open with your hubby if it's a struggle and keep striving toward your goal till you find out what works…keeping in mind that you want to continue to be the one he enjoys hanging out with and spending his chill time with!"
While some alone time is permitted (perhaps that time she's tracking you on your way home from work counts?) she still advises wives to try their very best to like their husband's hobbies.
"This doesn't mean y'all can't ever enjoy time without each other, just that you want to work hard to enjoy some of the same things!" Jill writes.
1. Wear lingerie— but buy it online!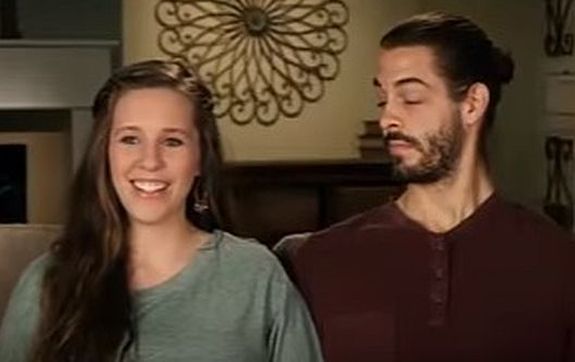 No Duggar gal wants to be caught with her hand up a negligee at a Victoria's Secret store, so Jill suggests buying your fancy skivvies online.
"Get new lingerie (online is an easy way to buy!)" Jill writes, advising wives to buy it "as a surprise gift for birthdays, holidays, vacations or whenever!"
(Jill doesn't tell us if she busts out the whips and chains on ol' Derick during those three-times-a-week hump sessions!)
If you want to read Jill's full blog post, click here!
RELATED STORY: Anna Duggar Expresses Her Loyalty to Disgraced Husband Josh in Birthday Post: "I Look Forward to Growing Old — TOGETHER!"