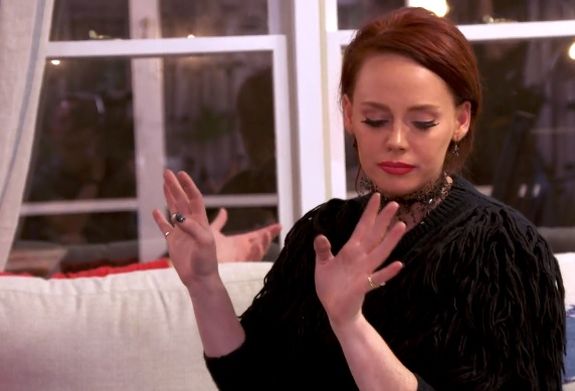 Kathryn Dennis wants Thomas Ravenel out of her life– and out of her closet!
The Southern Charm star recently told Entertainment Tonight that she has purged 100 percent of the clothing, jewelry and gifts her baby daddy gave her over the years. Kathryn stated that giving away everything she got from Thomas (as well as "70 percent of her belongings" in general) has helped her have a "fresh start."
"I just don't want that in my life now, you know what I mean?" Kathryn, who recently moved into a new rental house with her kids, said. "I'm in a new place and I just, I don't know … it's actually made me a lot happier."
Kathryn and Thomas have been locked in a bitter custody battle for their two kids, Kensie and Saint, for over a year, with no signs of the nasty feud coming to an end any time soon. However, Kat says that removing any items from her home that have ties to Thomas has helped her.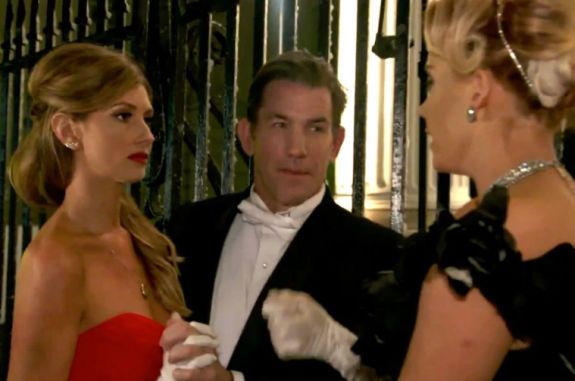 "I spend a lot of time at home, and I try to make my home feel like my sanctuary," she said, stating that her sobriety keeps her from going out as much as she used to. "I am really so numb to all the craziness outside of me, that I live in the perfect little bubble."
That "craziness" Kathryn is referring to may be Thomas' ongoing legal issues. Last year, Thomas was arrested and charged with assault and battery, after Dawn Ledell, Thomas' and Kathryn's former nanny, accused him of rape and other crimes. Thomas has denied all wrongdoing and is set to send trial.
As for Kathryn, she told Entertainment Tonight that, although she loves the house she's currently renting, she plans to begin building a "forever home" in the Charleston area for her and her kids.
To see a tour of the inside of Kathryn's current Charleston home, watch the video below!
RELATED STORY: Ex-Nanny of Thomas Ravenel & Kathryn Dennis Makes Shocking Allegations Against Thomas in Court Deposition
(Photos: Bravo)