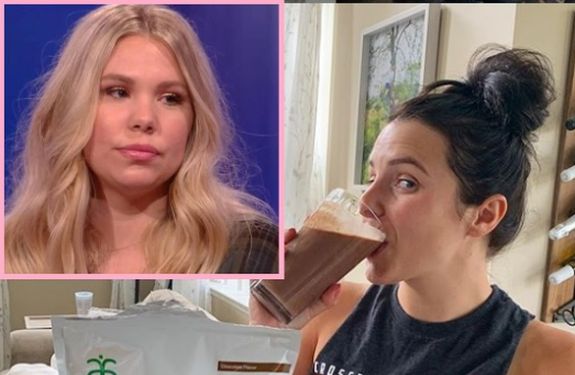 The [Flat Tummy] Tea is always scalding hot in Teen Mom Land!
Kail Lowry held nothing back during this week's episode of her Coffee Convos podcast, striking out at Lauren Comeau (who is currently dating Kail's ex-husband Javi Marroquin) for using the fame she's garnered from appearing on Teen Mom 2 to get lucrative social media deals.
"I hope she loves the check from the platform we've given her!" Kail said of Lauren. "It's really irritating to see. I've said it before, I don't think she needs to be part of the show."
During the episode, Kails' co-host Lindsie Chrisley also slammed Lauren for acting like she doesn't want to be on 'Teen Mom 2,' but still cashing in on deals she was offered because she is dating someone on the show.
"I know it's been said in the past that [Lauren] didn't want any part of this and whatever but it's like, really?" Lindsie said. "Is that really how you feel because if that's the truth why are you pushing out ads on Instagram every day?"
Kail also stated that she was infuriated that Lauren had used her son, Lincoln, in some of her previous ads, and explained that she had put a stop to it.
"I messaged her myself," Kail explained. "I said, 'Do not put my son in any of your ads!'"
Kail acknowledged that she uses her kids in her own Instagram ads, but explained that she has arranged deals for the kids, too.
"If my sons are in any of my ads online, [my sons] are getting [paid] for that," Kail said. "My kids get paid to be in my ads. So, [she's] sure as s**t not going to turn around and do a $200 post and use my kid for free. That's not the way this works."
Lindsie agreed with Kail, adding that Kail's already strained relationship with Lauren should deter Lauren from using the kids for money and fame.
"I would feel a type of way if I was in the situation you were in and another woman gets involved and is using my kid on advertisements," Lindsie said. "Y'all already have such a not good relationship, so to do that I feel like it just fuels the fire more and it keeps things stirred up for no reason. It could be completely avoided all together.
"Don't act like you don't like the ['Teen Mom'] platform, but then you're using it," Lindsie added. "It's one or the other. You either like it or you don't. If you don't like it, that's great, but stop trying to build yourself as a blogger on Instagram."
During a previous episode of Coffee Convos, Kail has explained that she does not foresee herself ever having a good relationship with Lauren, and she resents MTV for trying to "force" a friendship between her and Lauren.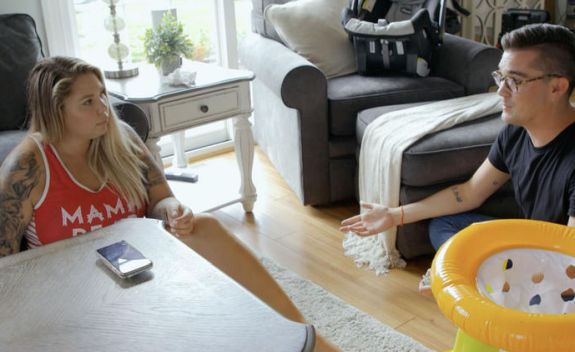 "She is very minimally a part of my life, very minimally," Kail said during an episode last month. "I have nothing to do with Lauren and [her son] Eli. I need to co-parent with Javi for Lincoln. Yes, Eli is Lincoln's sibling and I always talk him up…I don't need to communicate with her and I constantly feel like I'm being forced from the show and people to talk about them when they're not part of my life. I don't need to talk to her, I don't need to be a part of her everyday life. We don't need to do that."
Lauren and Javi have yet to respond publicly to Kail and Lindsie's latest statements about Lauren.
RELATED STORY: 'Teen Mom 2' Star Kail Lowry Explains Why She Gets Along With Jo Rivera's Wife Vee Torres But Not Javi Marroquin's Baby Mama Lauren Comeau