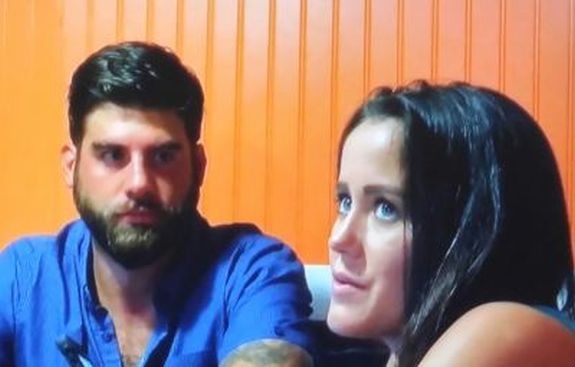 David Eason was just named to the ID Channel's Top 5 list of "Frightening Fathers" and his wife, Jenelle Evans, is not happy about it!
The former Teen Mom 2 dad snagged a spot on the list, which was released on Friday and posted to the channel's social media networks.
"Here are five dads who won't be getting the father of the year award," the video caption reads.
It then flashes photos of David, in addition to kidnapper and rapist Ariel Castro, Josef Frizel (who imprisoned and raped his own daughter for decades), John List (who killed his kids, mother and wife to ensure they all went to heaven), and Larry Ray, who allegedly turned his daughter's college dorm room into a sex cult den.
ID Channel used the fact that David killed Jenelle's dog brutally in front of some of their children as a reason for him to be included in the list. Jenelle— who has stood by David even after he killed her dog and they lost custody of their kids— took to Facebook to defend David (again) and even praise his fatherhood skills.
"This channel is false and bunch of BS," Jenelle wrote. "You put my husband on the most frightening list when he was PROTECTING HIS CHILD FROM BEING BITTEN BY A DOG IN THE FACE.
"This is absolutely absurd. I've been physically beaten by ex's, slapped in my face, almost died, ran over by a truck from my ex …. and NONE OF THIS was while I was in a relationship with David Eason. You have him on a list for SERIAL KILLERS and KIDNAPPERS AND ITS ALL UNTRUE."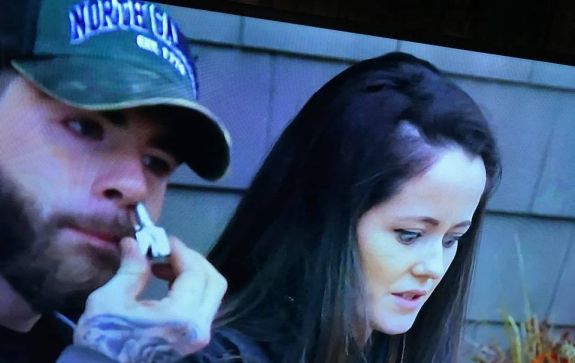 Jenelle insisted (once again) that David is a wonderful husband and father…despite the fact that he has two children he is not allowed to see (outside of a court visitation center), and one son he is not allowed to see at all.
"This is f**king ridiculous," Jenelle wrote. "You base my husband being dangerous off of protecting his children? I've been through the ringer in life but one thing David has done for my family is being a GREAT FATHER. He is the best anyone can ask for. The children adore him and when you make some false 'special' to get your channel ratings is SICK. Our children are getting old enough to see all of this and the media is cold hearted. They NEVER look out for the best interest of your family or children."
Jenelle then warned the ID Channel that they should expect some sort of divine punishment for including David in the video.
"God will see your actions," she wrote.
This is not the only thing Jenelle shared on her Facebook page on Friday that raised eyebrows. A meme posted by the former 'Teen Mom 2' star stating that her "life has been falling apart" but getting better was also…interesting, considering Jenelle recently lost custody of all her kids.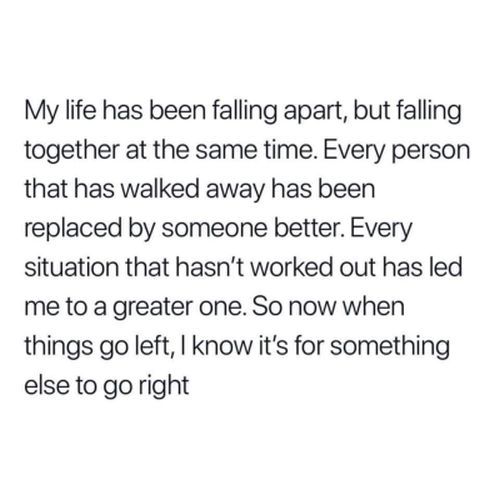 "My life has been falling apart but also together at the same time. Every person that has walked away has been replaced by someone better," it reads. "Every situation that hasn't worked out has led me to a greater one. So now when things go left, I know it's for something else to go right."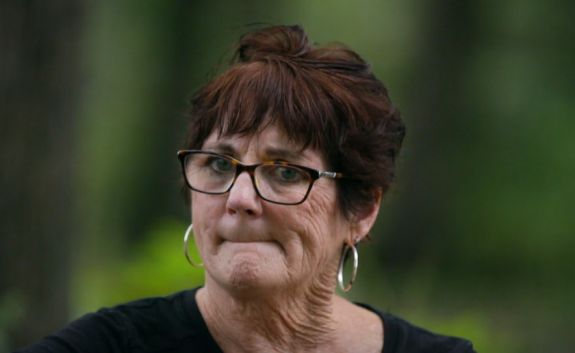 Jenelle also expressed her anger over David's Father's Day being tarnished.
"Ruin Father's Day before it even begins," she wrote. "Niiiice."
RELATED STORY: 'Couples Therapy' Doctor Jenn Mann Says Jenelle Evans Has "Terrible Self-Esteem," Should Be Motivated to Leave David Eason After Losing Her Kids
(Photos: MTV, Facebook)