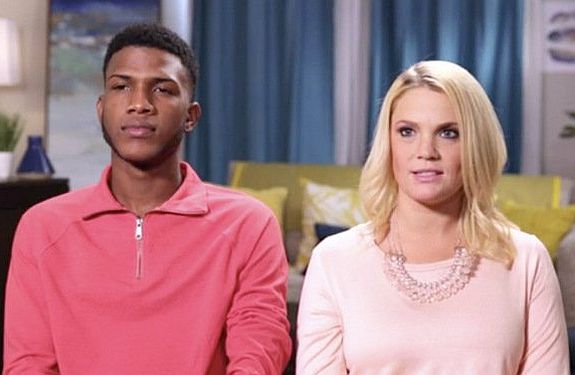 Now that 90 Day Fiancé star Ashley Marston has moved on from her marriage with Jay Smith, she's putting her focus on getting herself healthy.
On Monday, Ashley confirmed that she was on her way to an inpatient treatment facility where she will seek help in battling her depression. Last week, Ashley stated that her failed marriage to Jay, as well as other trauma in her past, are things she hopes to address in rehab.
On Sunday– the day before she was due to check in to rehab– Ashley posted a lengthy post to her Instagram stories, informing fans that she will be not be using social media for the next week.
"I pray this week helps me find that happy, loving Ashley that I know is in there," she wrote. "My silence on social media is to better focus on my mental health and my overall well-being so I can be the best version of me."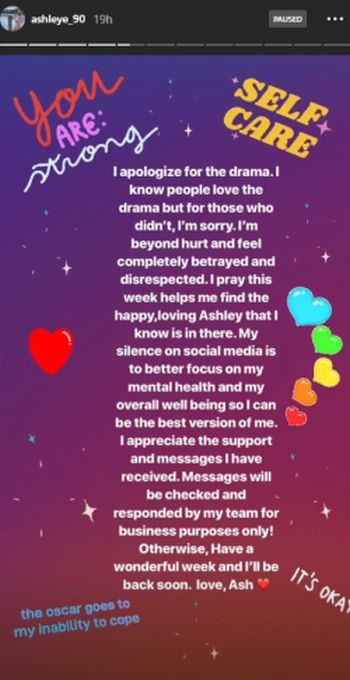 Ashley told Radar Online that she has been encouraged by the show's fans since announcing her plan to seek treatment.
"At this time, I'm focusing on my happiness and my future to better myself," Ashley told the site. "I appreciate the support from TLC and the audience of '90 Day Fiancé.'"
A source told the site that Ashley will be entering a mental wellness retreat for women in North Carolina. Ashley's mother will reportedly be watching her children during this time.
According to E! News, Ashley's stint in the treatment facility will also help her to cope with a sexual assault incident she experienced as a teen, her PTSD and teach her "how to be better in her relationships." Ashley's tumultuous relationship with Jay—whom she previously filed for divorce from and then withdrew said filing—also contributed to her seeking treatment.
"A lot of me deciding to seek inpatient help had to do with Jay [Smith], but I was kidnapped and raped in 2005," she told E! News. "I am always in fight or flight mode, I am always on edge and I have never gone to therapy over it."
Ashley went on to explain that she doesn't think she "actually felt depressed" until her divorce from Jay.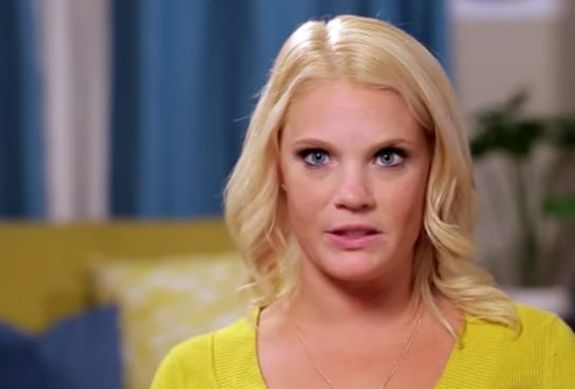 " …I have never dealt with anything like I have been feeling right now, with Jay," she said. "Jay wants to work things out but I am not interested at this point. I am trying to cope and move on from what I thought was going to be the marriage of a lifetime, and it's not."
On the current season of 90 Day Fiancé: Happily Ever After?, fans get to see Ashley and Jay attempt to mend their marriage in the wake of revelations that Jay was speaking to other women via dating just days after getting married.
Ashley filed for divorce in January, however, after being hospitalized for acute kidney failure just days later, Jay was by her side in the hospital and Ashley ultimately withdrew the petition. She filed for divorce for the second time in April.
(Photos: TLC, Instagram)