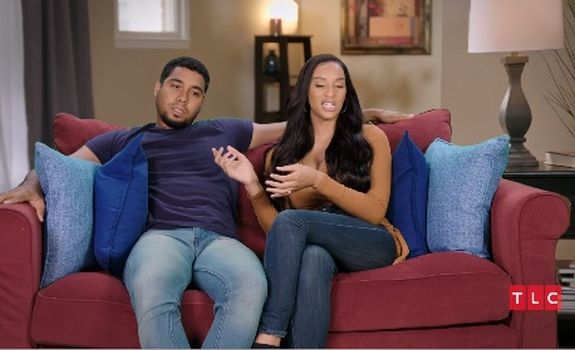 Hold on to your hair weaves! The first trailer for the upcoming 90 Day Fiance spin-off, The Family Chantel is here– and it brings all the trashy fun we expect from Chantel Everett, Pedro Jimeno and their families!
TLC released a special sneak peek of the new series on Monday, giving us a taste of what we can expect when 'The Family Chantel' premieres on July 22. While it doesn't appear that anyone gets their weave snatched off, or their face bitten by their in-laws, the new footage seems to be full of "WTF? moments!"
In first sneak peek scene, Pedro tells his friends that he's used to being around clowns, thanks to The Family Chantel.
In another scene, it appears that Pedro attends a counseling session with Chantel, her mother Karen, father Thomas and brother River. Pedro explains that he wants them all to be his family, but the look on River's face tells us he does not want the same thing.
(Of course, that may just be how the scar tissue from the bites Pedro's sister left on River's face have healed. Who knows?)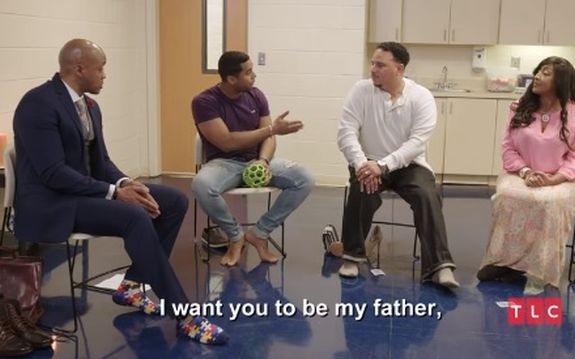 Pedro later expresses interest in bringing his mother and sister Nicole to the United States. Of course, Chantel is not happy about this idea, and refuses to allow The Family Pedro to live with her.
There also seems to be drama with Chantel's sister Winter. After The Family Chantel does some investigating into her boyfriend's background, they seem to find something shocking. (Perhaps he's helping to harvest the American dollar too!?) He storms off before Winter can get an explanation.
Finally, The Family Chantel heads down to the Dominican Republic to see The Family Pedro…but things go bad.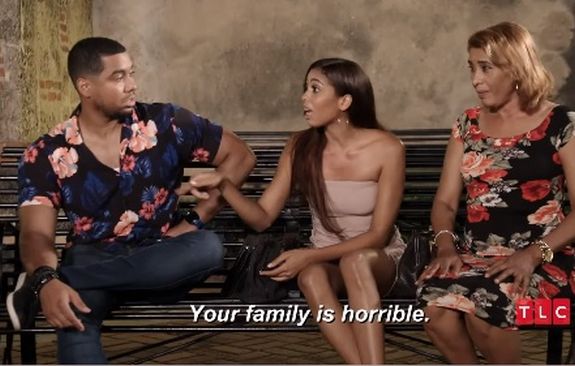 Chantel calls Pedro's galpal a hooker then throws a drink at her; a family friend tells The Family Chantel that The Family Pedro only wanted Pedro and Chantel together so he could get his immigration papers; and Pedro and Chantel get into a very nasty fight on the beach.
Watch the sneak peek of 'The Family Chantel' below!
RELATED STORY: They're Back! TLC Announces "90 Day Fiance" Spin-Off Will Focus on Chantel Everett's Family: Get Ready for 'The Family Chantel!'
(Photos: TLC)