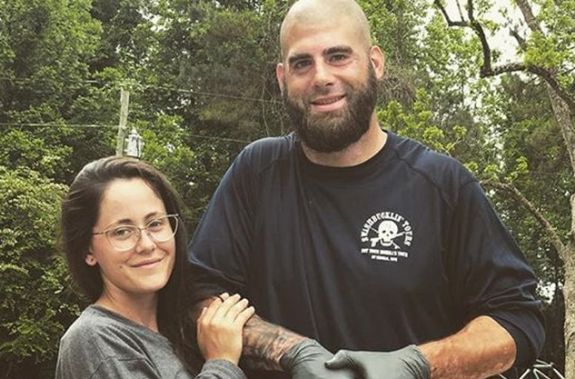 Jenelle Evans and David Eason were back in court on Tuesday, trying to make headway in their quest to regain custody of their assorted children. While the former Teen Mom 2 stars have spent the last month or so child-less (and scooting around Washington D.C., taking out their boat, etc.), on Tuesday they had to sit through more testimonies from people who are trying to keep them from regaining custody.
The Ashley has all the details of what went down today in court!
Despite Internet rumors that Tuesday's court date would possibly end with David and Jenelle regaining custody of some of the kids, The Ashley's sources tell her that is completely false.
"There's no way they are getting the kids back this week," one source stated. "This court hearing was the pre-adjudication hearing. After that will be the adjudication hearing and then the disposition. It could go on for months."
The source explained more about what the adjudication hearing is.
"Basically that's the time where the court hears more testimony from the CPS agents and witnesses to prove the allegations that caused [them] to lose custody," the source said. "There may be experts called up as well and evidence shown."
At least one of the kids testified on Tuesday as well, The Ashley hears.
The source said that Jenelle and David were each given a list of tasks they need to complete.
The source also confirmed that Jenelle and David's visits with their kids will continue to be once a week, at a court-supervised visitation center, for the foreseeable future.
Another source provided some insight on the recent visits. (TMZ reported that David and Jenelle saw the kids on Tuesday; that is not true. The video below was posted by TMZ on Tuesday, showing Jenelle and David walking into the court today.)
"This week's visit will be on Thursday, at the [visitation] center," the source told The Ashley. "Right now, Jenelle and David visit with all of the kids, except Maryssa. They get one hour a week."
Earlier this month, Jenelle gave an interview stating that The Ashley's story about them not pursing visitation or custody of Maryssa was false. However, The Ashley's sources tell her this is not true, and that Jenelle and David have not visited with Maryssa in a while.
"Both parties [aka Maryssa and her grandmother, and David and Jenelle] agreed to discontinue the visits until further notice," the source said, stating that Maryssa refused to talk to David during the visitation she did attend last month.
On Tuesday, David posted a message to his Snapchat, trying to entice his followers to subscribe to his YouTube channel.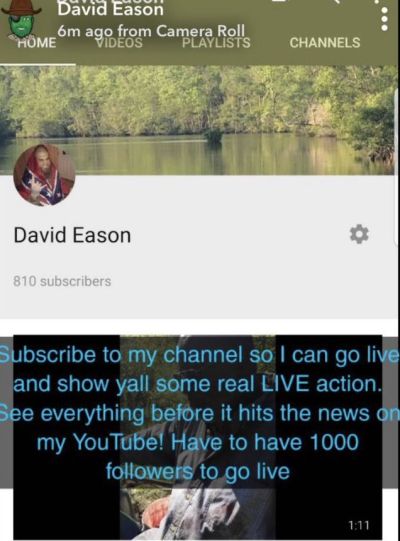 "Subscribe to my channel so I can go live and show y'all some real LIVE action," he wrote. "See everything before it hits the news on my YouTube! Have to have 1000 followers to go live."
The source stated that this is likely because David needs to prove he has income. Once a YouTube channel has 1,000 subscribers, the channel's owner can join the YouTube Partner Program and monetize their videos with ads. (The source confirmed to The Ashley that they are not positive that this was David's motive for posting this, though.)
In the past, David has been reluctant to seek employment.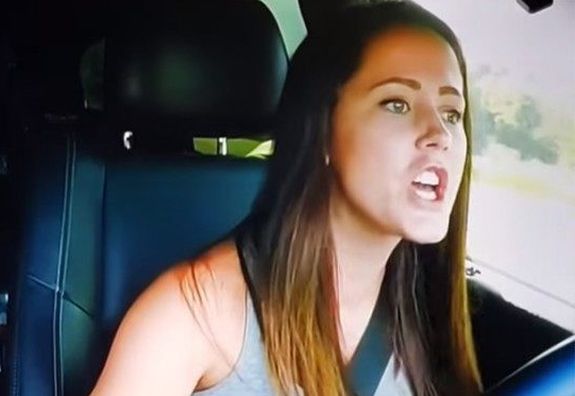 The source stated that the case has been continued, and will pick up again on Thursday.
The Ashley will update this story when she has more info…
RELATED STORY: Jenelle Evans Forced to Reveal Her Huge 'Teen Mom 2' Salary During David Eason's Recent Child Support Hearing: Their Frivolous Spending Exposed!
(Photos: Instagram, Snapchat)