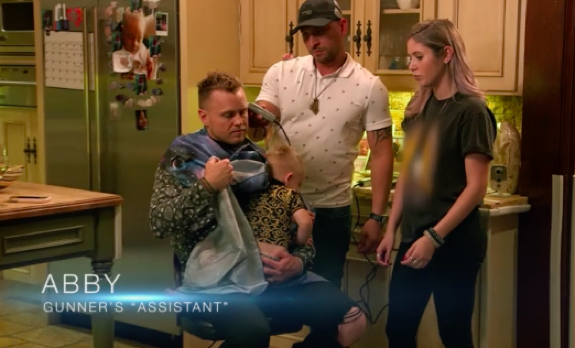 After much anticipation, The Hills New Beginnings kicked off this week in all of its lingering-camera-shot glory. In case you had something better to do with your time (what's that like?!) and weren't able to catch the premiere, here's a look at the top 5 wildest moments:
1. Justin Bobby Brescia and Audrina Patridge reunite… and possibly rekindle their romance/remove their clothes.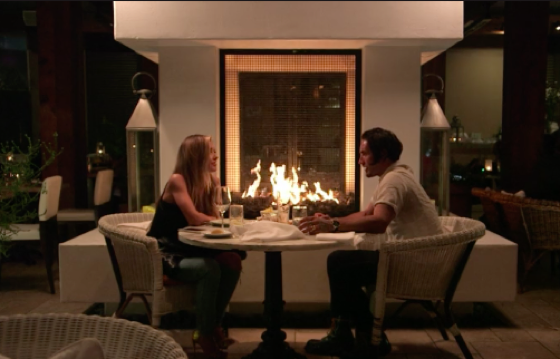 Justin Bobby once (in)famously stated that "truth and time tell all," and this week's premiere proved that he may have actually been right. While meeting up for dinner, viewers saw Audrina and Justin engage in some mild flirting; however, we learn later on in the episode that their trip down memory lane may have also included a trip to the Boneyard!
While talking to Brody Jenner's wife about her reunion with Justin Bobby, Audrina offers little details but ensures that the two of them "had a good night."
"We had a night, we had a good night… to say the least," Audrina says.
Our takeaway: truth and time really do tell all and old habits die hard (or sometimes they don't die at all).
2. Pamela Anderson sages her son's crotch.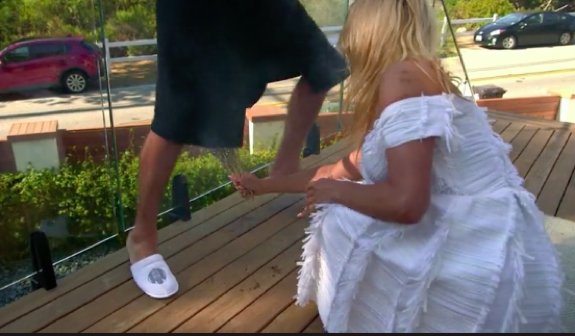 The morning (well, afternoon) after a late night of partying, Brandon Lee Thomas gets a visit from his mom, Pamela Anderson. The former Baywatch star stops by to check out her son's new digs while serving us her best Pamela-meets-Stepford-Wife getup. Despite Brandon's penchant for eating Lucky Charms, Pamela ultimately gives him and the home her motherly stamp of approval. She then proceeds to sage both the house and Brandon's genitals.
AS.YOU.DO.
Better safe than sorry?
3. Stephanie Pratt & Mischa Barton swap horror stories.
Now that the two "old friends" have returned to Los Angeles, Stephanie and Mischa head to the beach to catch up over a picnic at sunset. What initially looks like it will be a lighthearted chat over a fruit and veggie tray soon turns into an exchange of heavy stories that would rival any storyline from The O.C.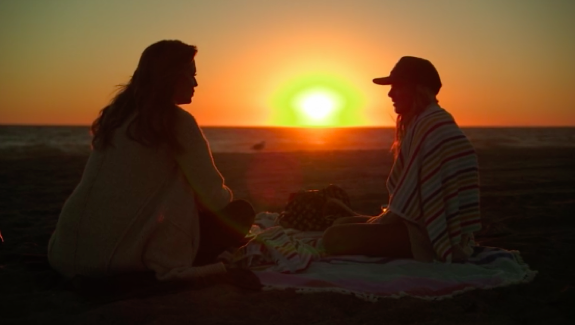 After Stephanie recounts the time she overdosed on drugs while shoplifting and woke up handcuffed to a hospital bed, Mischa shares the betrayal she suffered at the hands of an ex-boyfriend.
"I met this guy through my neighbor and I just like, immediately fell in love in this whirlwind romance and then I found out that none of that was true," she explains. "I was really a target for him. He had been recording me in the shower, he had a whole stockpile of footage of me. It was pretty traumatizing."
4. Brody crashes in his car.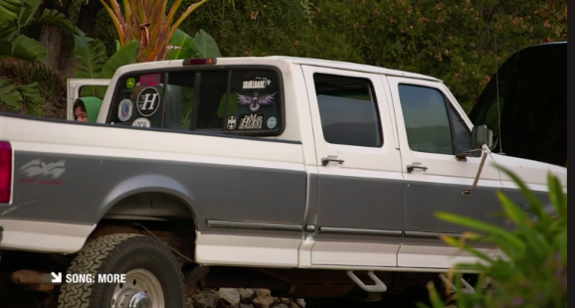 Brody's wife Kaitlynn makes her debut in the episode during a confrontation with Brody, in which we learn that Brody slept in his car the night before. Brody justifies his backseat snooze by accusing Kaitlynn of being "a nightmare" when he came home after a late night of "working" at the club "da club."
The upside to snagging a job on a reality show? Plenty of spare cash to furnish a guest room.
5. Whatever the hell this was.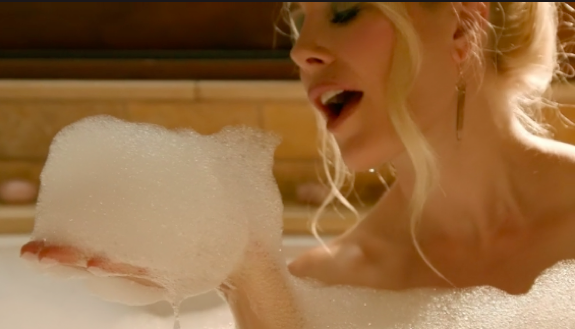 In the first half of the episode, MTV chose to reintroduce viewers to Spencer Pratt and Heidi Montag by way of an awkward slow-motion bathroom montage. While the scene was brief, it still managed to bring back all the familiar Speidi feels we used to get while watching 'The Hills' (i.e. lots of cringe sweats and secondhand embarrassment).
In other words, keep your Pratt Daddy glass full of the good stuff… it's going to be a long season!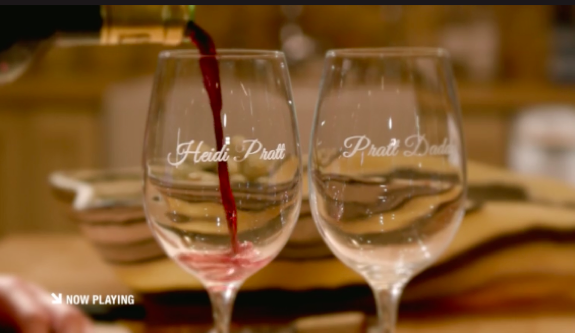 RELATED STORY: Heidi Montag Says Mischa Barton Joining 'The Hills: New Beginnings' Was Frustrating: "We've Put Our Whole Lives Into This Show"
(Photos: MTV)