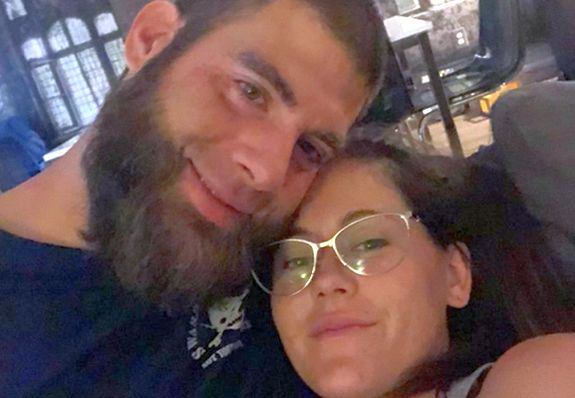 Jenelle Evans and David Eason headed to their third court hearing of the week on Friday morning, dressed in their courtin' best! Jenelle was all business in her blazer and "more classier" court heels, while David busted out his trusty blue sport coat for the occasion.
The Ashley wasn't able to provide an update after Thursday's hearing, so she will combine details from Thursday's and Friday's hearings here. Friday's hearing was less-attended than Thursday's, with the mother of David's daughter Maryssa, Whitney Johnson and stepdad Shane Rich not in attendance. Nathan Griffith was there, but his son Kaiser and girlfriend Ashley Lanhardt did not go to Friday's hearing, although she was there on Thursday.
"Maryssa didn't have to testify today, but she testified on Thursday and Tuesday," The Ashley's source tells her. "Maryssa is the star witness and she's been doing a great job, getting up on the stand and telling the court what she witnessed."
The source tells The Ashley that David and Jenelle showed up about 30 minutes late to court on Thursday, so they missed part of Maryssa's testimony.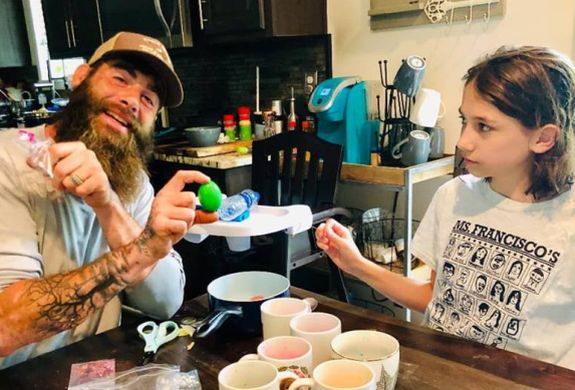 The Ashley is not going to include specific details of what Maryssa (or any of the kids) say in court; however, the source stated that Maryssa did talk about what instructions David and Jenelle gave her should CPS ever come knocking.
"She said she was told to lie," the source stated.
The source confirmed that the couple's children do not go into the courtroom unless they are speaking, so they aren't able to hear what others are testifying about their parents.
A source connected to Maryssa tells The Ashley that Maryssa is "thriving now that she's out of there" and she's loving being around her mom, grandma and little brother.
"They are planning to enroll Maryssa back into regular school, as long as everything goes their way," the source said of Maryssa's family. "They do not want her to continue to be homeschooled."
Radar Online reported on Friday that Jenelle's lawyer has been digging into the past of one of the government workers who's involved in the case. The Ashley can confirm that this is, indeed, true, and her sources provided more info on that as well.
"The DCF caseworker took the stand and [Jenelle's] lawyer tried to say that the caseworker had a felony charge on her record from about 10 years ago," a second source stated. "The caseworker denied it under oath, and stated that if she had a charge like that, she would have never been able to get the job she currently has."
"Jenelle's lawyer has been trying to get the entire case thrown out on technicalities but so far hasn't had any luck," the second source stated. "The judge has sided with [DCF and its workers] so far."
The case has been continued until Monday afternoon.
Watch the whole gang walk back into the court on Friday, following a recess.
RELATED STORY: Former 'Teen Mom 2' Star David Eason Threatens to Expose Nathan Griffith's Family Secrets After Claiming Nathan Told "All the Court Details"
(Photos: Facebook, MTV)