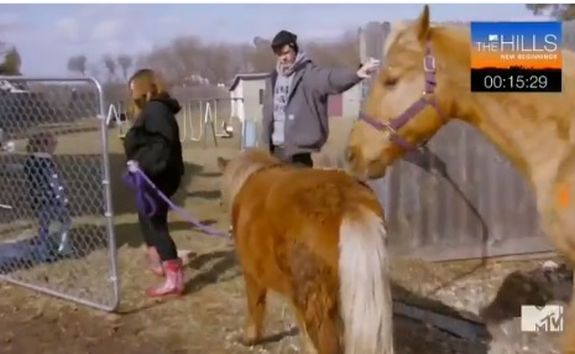 It's time once again to dive into the pool of trainwrecky and check in with our galpals from Teen Mom OG! As per usual, they're complaining about everything and doing nothing. Before we can jump into this episode, let's recap what happened on the last episode: yet another (female) baby was sprung from Catelynn's loins; Amber bossed her boyfriend around and shamed him for performing bodily functions on her time; Butch was apparently too busy prowlin' the drug-filled streets to show up for his family, and Maci bitched about Ryan.
So, basically… it's business as usual in Teen Mom Land.
(For this episode, The Ashley was only able to recap Catelynn's and Maci's parts. She basically made like Farrah's pants and went "half ass.")
We start things off with Catelynn and Tyler. Now that they've successfully shucked the afterbirth off their newborn, they're taking photos of their new daughter, Vaeda. (The Ashley still feels like the name "Not Tezlee" better suited the kid, but it is what it is…)
April is there, and probably marveling over the fact that her kids are rich enough to pay a real photographer to come to their house and take portraits of their kid. (I'd assume that when Catelynn was born, the only pictures April had taken were when Uncle Eddie brought over his Kodak Funsaver disposable camera and needed to use up his roll of film from the local tractor show.)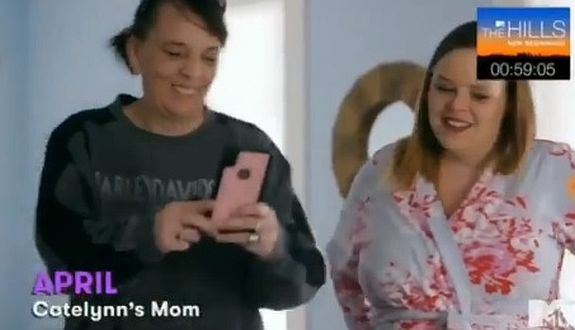 Cate tells us that Nova is ignoring her baby sister. When Cate asks Nova if she wants to get in a picture with Vaeda, Nova runs away screaming "No! No! No! No!" (much like her dad Tyler probably did each time he found out Catelynn was having another baby girl).
Catelynn tells us that, in between organizing search parties to find Butch, dealing with a newborn and trying to make sure Nova doesn't list her baby sister for sale on Craigslist, she is trying to take it easy so that the postpartum depression she had after giving birth to Nova doesn't come back.
Producer Kerthy comes over to share some wisdom with Cate and Ty.
"One of the things that can happen is the new parents can get distracted by the new baby," she tells them.
Cate insists that is not happening here. In fact, she tells us that she's even willing to play "therapy horses" with Nova…but she sets an alarm so she doesn't have to play a second more than she promised the kid.
I think that's nice…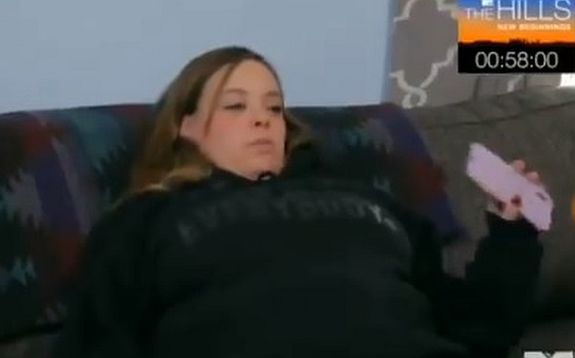 Meanwhile, in Tennessee, it's T-minus one week until Ryan, King of the Food City Floozies, is being released from the clink. Maci is nervous for when Ryan is once again a free man; however she doesn't have any time to do much thinkin' on Ryan because her clothing line has a big promotion coming up!
(Have Maci and Taylor decided to finally launch that leather-pocketed beer pouch? Or perhaps that line of "Beer on Board" car stickers?)
No…it's actually a toddler clothing line that the oopsie babies, Jayde and Maverick, will be modeling! Bentley won't be able to attend the shoot, as he is stuck at school.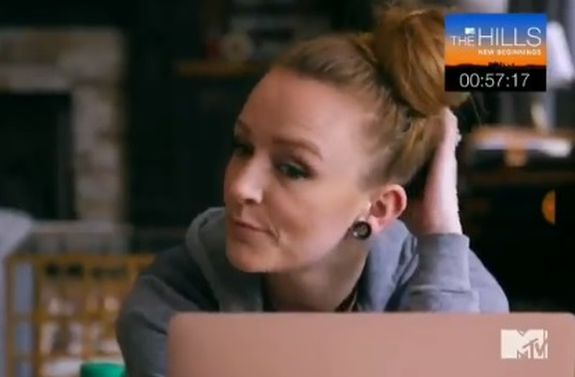 They have about 50 various leather-pocketed toddler tops to showcase, so the Oopsie Babies better get plenty of rest. Otherwise, Maci will have to make them "Smize" against their wills!
Across town, Mackenzie is chatting with Larry and Jen about Ryan's upcoming release from jail. Mackenzie tells them that Ryan calls her everyday, and Jen seems jealous, mentioning that Ryan has only strung up the jail's tin can phone and called them three times since he's been behind bars.
All of a sudden— whatdya know?— the jailbird in questions calls in. Mackenzie answers the phone, and Ryan starts the convo off by complaining that he's "tired as f**k." (Apparently there's a lot to do in 'gel?')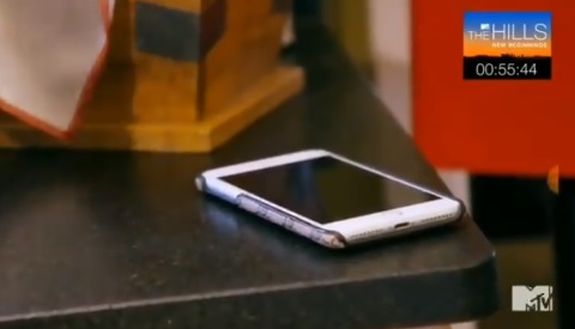 Mackenzie tells Ryan she misses him, and Ryan tells her he misses her too– in between letting out ridiculously long yawns. It's an incredibly awkward conversation and Ryan tells Mack he'll call her tomorrow. She looks thrilled.
Seriously…was that call even worth Ryan stringing up the tin cans in the jail cell to make?
Mack says she can't wait until Ryan is there with her to whisper these sweet nothings to her in person.
In Michigan, Cate is nervous that she'll soon become exhausted and be back at rehab faster than you can say "Babies is hard." In fact, she's decided to treat herself to a day at the spa. (Perhaps she's getting the ol' hoo-ha waxed and freshened up so she and Tyler can start trying for that baby boy she promised him?)
Unfortunately, though, Nova's not thrilled with Catelynn's plan. Nova throws a fit when she hears that Catelynn will not be playing dinosaurs with her all day and instead will be getting plucked and painted. She screeches and hides behind a curtain. Cate and Ty are laughing until Nova starts to mess up the curtain, and Tyler is not having it!
Nobody messes with Daddy's window coverings, girl!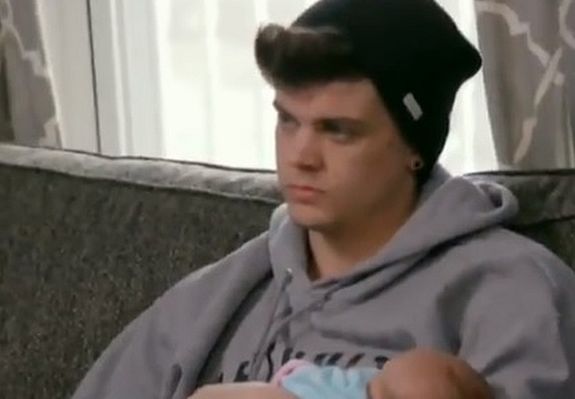 Nova wants to go to the spa with Catelynn but she's stuck watching Tyler tend to the baby at home. (Maybe if the kid gets lucky she'll get to watch Tyler clip his toenails on the coffee table?)
Nova's just screaming "I WANT TO!" over and over again, as April nyucks it up in the corner.
Cate kisses a crying Nova and heads out for her spa day.
Soon, Catelynn's face-deep in a mud mask, having someone massage her head. She's happy she took a mental health day away from her two screaming kids. Catelynn does decide that, despite Nova's massive tantrum, she should get a surprise.
Cate tells an exhausted-looking Tyler that someone in their 'hood is hawking mini ponies for only $500! Tyler seems to have no idea why his wife is telling him this, but the horror spreads across his face when he realizes that Cate wants to buy yet another animal.
This is different than the disastrous mini pig…and the various therapy horses, etc., she insists. This will be a gift for Nova to let her know that she is loved, despite the new spawn that's invaded their farmhome.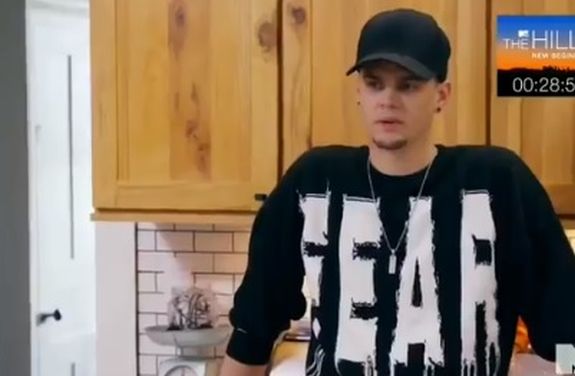 Tyler's worried that Cate's sudden hankering for animal buyin' could be a sign of her postpartum coming back. Catelynn insists she's fine and just wants to add to her menagerie of animals.
Tyler says he was fine with Cate taking mental health spa days and whatnot, but he's not thrilled about adding another living thing to his list of things he must feed each day.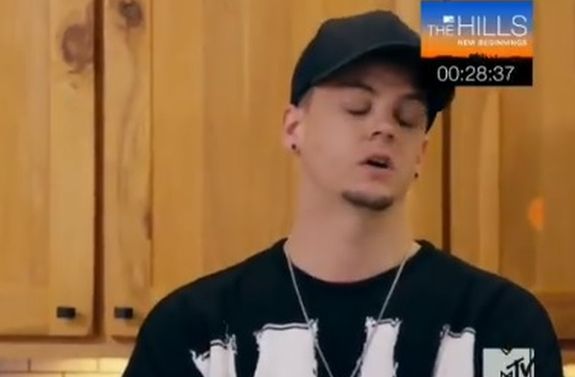 Tyler finally tells Catelynn she can buy whatever assorted farm animals her heart desires, which makes her happy. Cate says she'll give it a lot of thought before purchasing the pony.
Spoiler alert: they get the pony.
Catelynn tells us that she doesn't think adding another horse to their growing animal population will be more stress. (Um?)
"It's the right thing for Nova," Cate adds.
Later, she tells her family that she thought about this pony-buying caper for a loooong time before actually she bought the horse— almost five WHOLE days!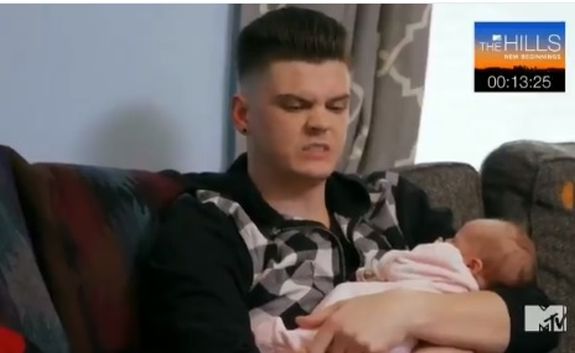 Tyler says he finally agreed to get the pony when he realized that riding was something Nova and Cate could do together.
In Tennessee, it's the day of the photoshoot, and Maci and Taylor are stressing out that they won't get their leather-pocketed Toddler Tee line photographed in time. (Where's Uncle Eddie's Funsaver camera when you need it?!)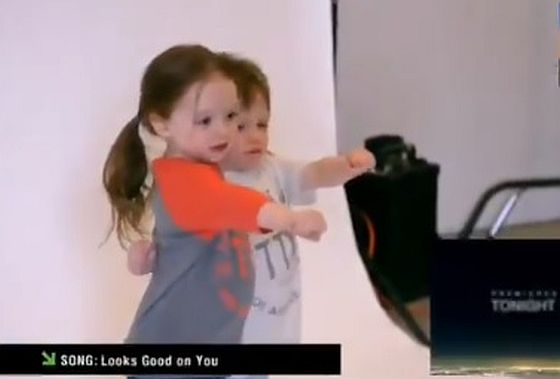 After a while, they've finished shooting the children's line, but then Maci and Taylor have to head out to a creepy cabin in the woods to shoot the adult line. She and Taylor are both modeling some hoodies. Soon, the shoot ends and everyone celebrates bringing weird T-shirts to the kindergarten demographic with some Bud Lights.
We then get to watch Mackenzie get a pedicure (ooooh, aaaah!) As the lady sands down her clodhoppers, Mackenzie tells her friend that she's worried about Ryan being different when he gets released from the clink.
Will he start trying to burrow out of rooms via a chisel and cover up his wall hole with a Raquel Welsh poster? Will he start wading in their sewer system to practice for the time when he may need to make an escape? Will he start wearing only orange jumpsuits exclusively? (Hopefully Maci's T-shirt company releases a line of jailbird wear to help him out!)
Mack is also worried Ryan won't want her anymore after his release.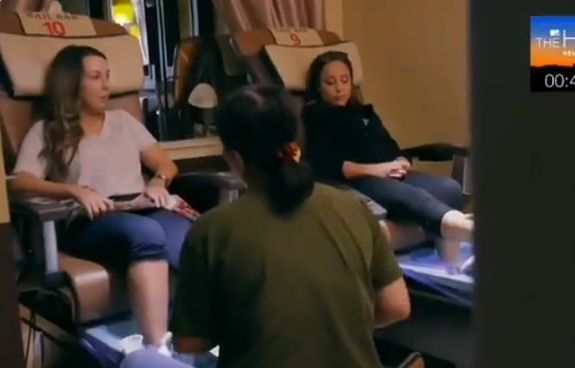 Mackenzie says that Ryan's stay in jail has been an eye-opener for him.
"Ryan's starting to realize that he's around some pretty hard criminals," Mack says.
Ummm…it's "gel" not the Holiday Inn! What did he expect?!
"He's starting to realize he doesn't ever want to be there that long again," she adds.
Or… you know… ever again?
Meanwhile, in Tennessee, Maci and Taylor (wearing matching TTM shirts, naturally) sit down to chat about how to talk to Bentley about his dad's release from jail. (I mean, really, doesn't everyone have to have this convo with their kids at some point or another?) They agree that Bentley is used to his dad being a general disappointment to his loved ones, and he's taking it in stride.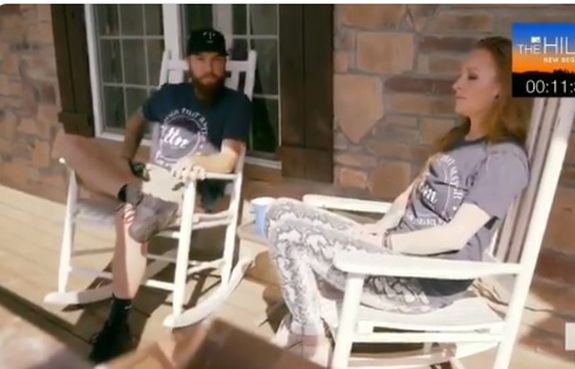 To read The Ashley's recap of the previous episode of 'Teen Mom OG,' click here!
(Photos: MTV)