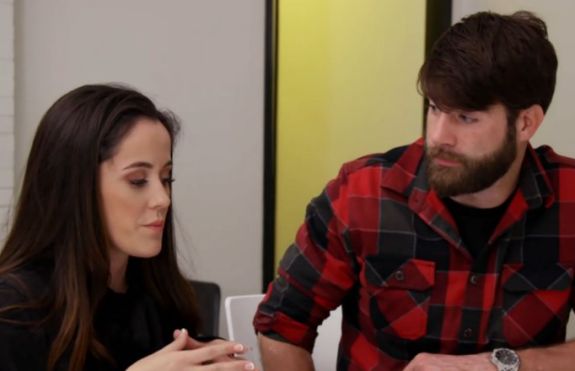 Jenelle Evans and her husband David Eason trekked back to court on Monday, marking the beginning of yet another week in their quest to regain custody of all— or some– of their children, all of whom were yanked from their care in May by CPS.
Jenelle was dressed in the same blazer she wore to court the week before. (Hey– with this many court dates, she has no choice but to start recycling courtin' outfits). David– ever the fashion plate– had apparently used up all his "fancy" clothes at the previous court hearings so he opted to wear what looks like the tuxedo jacket he wore at his wedding (complete with pocket square).
AS.YOU DO.
Anyway, The Ashley has a few new details on what went down inside the courtroom on Monday.
"Monday was a short day– it started at 2 p.m. so there was much less going on than usual," one source told The Ashley.
TMZ reported on Monday that David might be taking the stand this week, and The Ashley can confirm that this did, indeed, happen during Monday's hearing.
"Everyone was surprised that David's lawyer was willing to put him on the stand," the source said. "No one expected him to testify. He only got up on the stand during the last few minutes [of the hearing on Monday], and only his own lawyer questioned him."
The source tells The Ashley that the questions that David answered were vague and meant to paint him in a positive light.
"But the other lawyers should be getting their chance to question David and they are obviously not going to go easy on him like his own lawyer did," the source said. "They're waiting to pounce. They know how short his temper is, so they think he will eventually go off in court."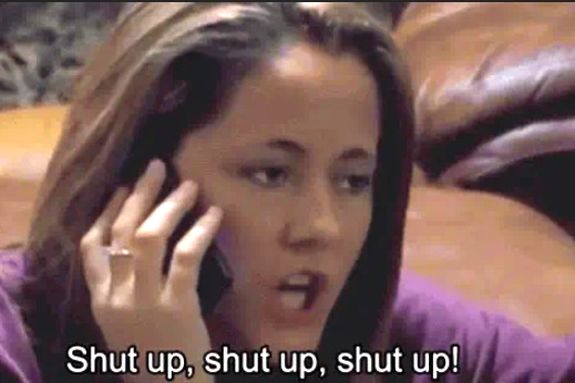 Another source tells The Ashley that the rest of the people in attendance at the hearing were respectful while David spoke. (There were no crazy outbursts or anything.) While David has not had any real outbursts inside the courtroom, the source states that he does tend to make "weird faces" when others are testifying about him or Jenelle.
"When someone is on the stand he stares at them, almost like he's trying to intimidate them," the source said. "He's constantly making faces through out all of it."
In a video obtained by Radar Online, Jenelle and David are shown walking out of the courtroom on Monday, jolly and laughing. David points to a big pile of papers he's holding and told the reporter it's, "new evidence." (The Ashley is investigating this; however, she would guess that it has to do with Jenelle and David's lawyer trying to dig into the past of one of the CPS workers involved in their case. The Ashley can't confirm this, though.)
As The Ashley previously told you, Jenelle's 'Teen Mom 2' producers have not (and probably will not) be called to testify in the case. Fans have wondered if Jenelle's former friend, Jamie Wilshire, has been called to spill what she knows, given that Jenelle spent the first days with Jamie after David killed the family dog, Nugget.
"Jamie has not been called to testify and doesn't want anything to do with the case," the source has told The Ashley.
Jenelle and David will head back to court on Wednesday. Although they were able to see their daughter Ensley and Jenelle's sons Jace and Kaiser at Kaiser's birthday party over the weekend, they are still being allowed to visit with the children at the court-supervised visitation center this week.
The Ashley will update this when she has more info.
RELATED STORY: Jenelle Evans Attends Son Kaiser's Birthday Party with David Eason: Nathan Griffith Explains Why He Allowed Them to Come Despite Ongoing Custody Court Case
(Photos: MTV)