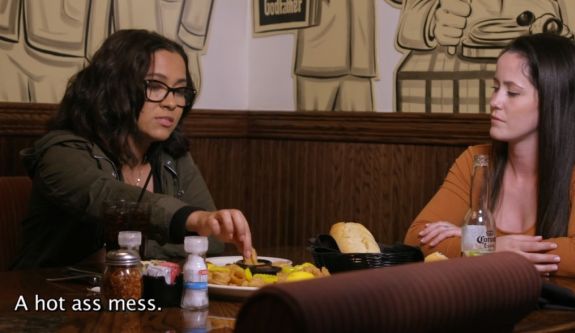 Briana DeJesus is coming to the defense of her former Teen Mom 2 co-star, Jenelle Evans, stating that Jenelle should have never lost custody of her various offspring.
While Briana didn't defend or comment on Jenelle's actual parenting skills, she did tell Radar Online that Jenelle's kids— Jace, Kaiser and Ensley— should be with Jenelle simply because she is their mother.
"I believe all kids should be with their moms, especially the younger ones," Briana told the site.
Bri stated that it's been a while since she's chatted with Jenelle, given the fact that Jenelle and her husband David Eason have spent the last month or so battling in court to try to regain custody of their kids, after having them removed from The Land in May.
"I haven't spoken to Jenelle in a bit due to the fact that she's clearly tied up, dealing with a lot right now," Briana said.
As The Ashley told you, David took the stand for the first time on Monday, and will most likely be testifying during the hearing scheduled for Wednesday. Jenelle has remained by David's side, even after he shot and killed her dog, Nugget, in May, and has been outspoken that she plans to stay with David.
Briana reminded 'Teen Mom 2' fans that they don't know the full story behind Jenelle's actions and decisions.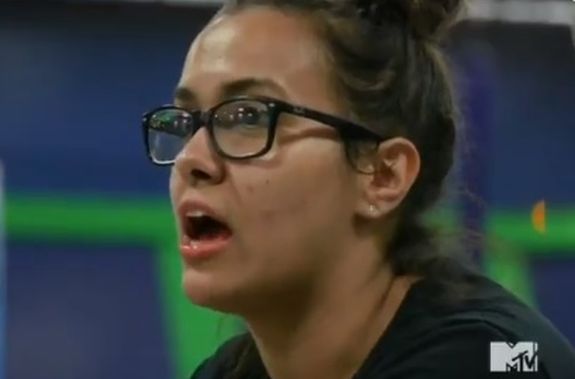 "While lots of people are judging, they need to take a step back and remember that they've never lived her life," Briana told Radar. "They don't know the exact ins and outs of what she's dealing with just because of what they think they've seen on TV."
"Everyone's situation is different, but I really hope this all works out, especially for the kids' sake," she added.
When Jenelle was fired from 'Teen Mom 2' back in May, Briana was in Jenelle's corner, stating that she felt bad for her friend.
"I am sad for her," Briana said at the time. "I wish there was some kind of compromise for all of this. She worked her ass off for so long to just be thrown to the wolves," Briana told the publication. "I hope she gets everything she ever wanted and I just want her to flourish! She will be OK. As far as David, it sucks that his actions caused all of this but this is what it is and there's no going back."
UPDATE! Shortly after The Ashley posted this story, Briana responded in a tweet.
All children should be with their parents but I said every situation is different and won't comment on hers. That's all.

— Bri (@_BriBabyx3) July 3, 2019
"All children should be with their parents but I said every situation is different and won't comment on hers. That's all."
RELATED STORY: David Eason Takes the Stand: An Update on Jenelle Evans' Custody Court Case (Exclusive Details)
(Photos: MTV)