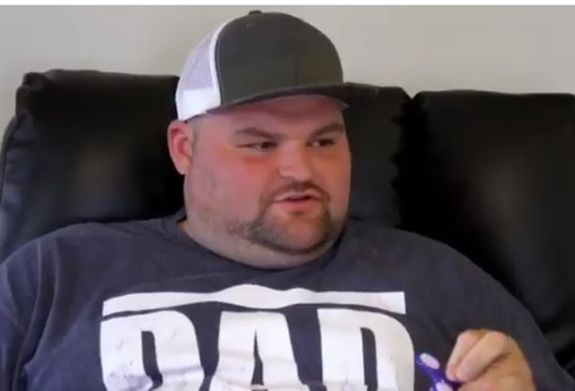 It's not everyday that The Ashley gets to write a story about a Teen Mom cast member getting a job, but, thanks to Teen Mom OG dad Gary Shirley, here we are!
On Tuesday, Gary's wife, Kristina Shirley, announced on social media that Gary has been officially sworn into duty as a police officer. It appears that Gary had been going through the program under the radar.
"Words cannot describe how proud I am to be his wife," Kristina wrote in the caption of photos that showed Gary being sworn in. "His dream, hard work, and dedication became a reality. Tonight, this handsome man was sworn into duty as a police officer. Thank you to ALL our friends and family who supported him, kept this a secret and most of all believed in him."
In the photos, Gary appears slimmer, and is carrying his firearm in a holster on his hip.
Kristina and Gary kept things vague in terms of where Gary was working, but Kristina did tell a fan on Instagram that Gary will be "patroling roads."
Gary– who is the father of Amber Portwood's daughter Leah– has never discussed his desire to become a police officer on the show. During the early years of 'Teen Mom,' Gary held down a job as a Certified Nursing Assistant and worked with developmentally disabled patients. (He was seen wearing his work scrubs in very early episodes.) However, he has never mentioned that he was going through the police academy in more-recent episodes.
Some fans were wondering if Gary would be able to continue appearing on 'Teen Mom OG' now that he's an officer. From what The Ashley hears, nothing has changed in terms of Gary being allowed to be on the show.
(Photos: MTV; Instagram)