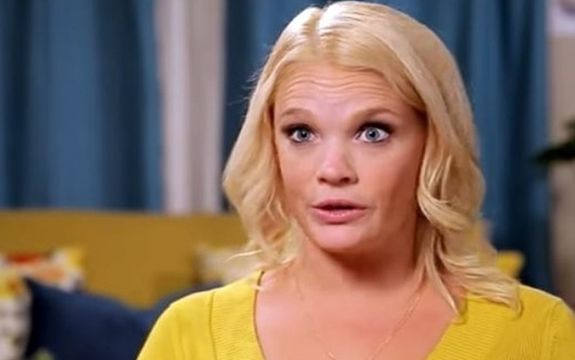 Ashley Martson chucked a fire extinguisher through the window of her estranged husband Jay Smith's apartment, and now her local police department may be chucking the 90 Day Fiance star into jail (or, at the very least, court!)
In Touch Weekly and Starcasm report that Ashley has been officially charged with one count of simple assault (which is a misdemeanor), and one count of criminal mischief in relation to the extinguisher-tossing incident last month.
Ashley was not arrested, but the charges were filed in Cumberland County, Pennsylvania, on June 19, several weeks after the incident went down on May 31.
Ashley spoke to In Touch Weekly last month about the incident.
"Yes, I did do that because he stole my safe with personal belongings, including passports that I needed to travel with my family, as well as my son's brand-new PlayStation," Ashley said.
She also explained that, technically, she broke her own window.
"It's technically my house too," she said. "We're married, so if I have to break a window to get my and my family's personal belongings, then I will. He told me to come there with a house full of girls to get the belongings, then when I got there, he refused to let me in and was screaming profanities at me through the door."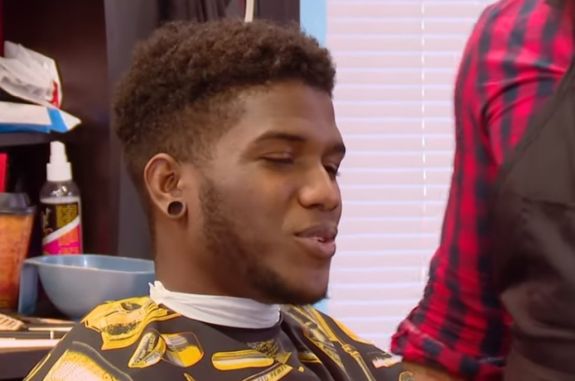 She claimed this was all part of Jay's plan to avoid being deported back to his native Jamaica.
"He is trying to provoke me to act out so he can stay in the country under mental or physical abuse," she explained.
Ashley and Jay both spoke about the incident on Instagram Live last week with "90 Day Fiance" blogger Johnny Yates. During the Live chat, Ashley admitted to throwing the fire extinguisher, but said it was all Jay's fault.
"I just want to clear the air a little bit. Yes, I threw the f**king fire extinguisher through his front window. Let me explain why," Ashley said. "Only because it was set up that way."
Ashley claims that she was dropping by Jay's house to pick up her son's PlayStation that she had let him borrow.
"So, I was out at a vineyard, drinking and he messaged me," Ashley said, adding that it was about 10 p.m. and she wanted to come right over and get the gaming console. "He said, 'No, why don't you come after you're out with your girls,' at like 2 a.m. because he wanted to hook up,"
Ashley says she denied the booty call request, but still wanted the PlayStation right away so she went right over.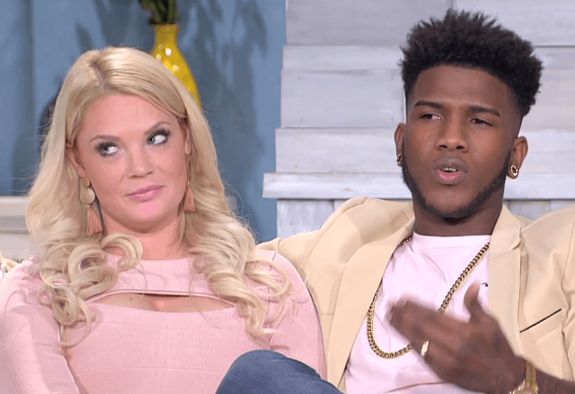 "I went to his house, knocked on the door, he knew it was me, someone said, 'Hey Jay, your wife's at the door,' whoever was in the house. And he said, 'F**k that ho,' after he just told me in a text message to come pick up the PlayStation. And I was like, 'Hell no.' So yes, I sure did take the fire extinguisher off the wall and smashed his front window," Ashley admitted.
As you do…
During the Instagram Live chat, Jay claimed he did nothing wrong.
"I am here chillin' one night with my friends, cooking. Two girls was over," he explained. "This is my house and if I want to bring a bunch of girls over, it's my place."
Jay said he was just trying to cook some Jamaican food for his gal pals when Ashley showed up unannounced.
"So, I'm here chillin', I heard someone knock on my door," Jay said. "When I went to look, someone had their hands over the [the peephole]. She got her hands over the peephole. I was like, 'I'm not expecting no one, I'm not going to open my door if someone have their hands over it."
Jay said that Ashley was persistent and continued to knock.
"Then, I leave to turn to my chicken, someone knocked again and I'm like, 'I'm not gonna open it,'" Jay said. The next thing Jay knew, a fire extinguisher comes barreling through his window.
"A fire extinguisher f**king smashed through my f**king window, hit my friend in the head. It was Ashley," he said.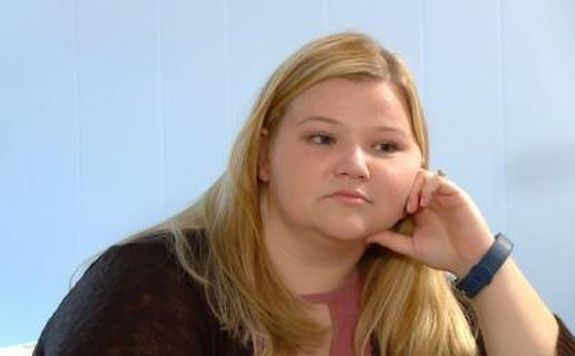 The Ashley was not able to find a court date scheduled for Ashley yet, but she will update this story when more info is available.
Watch the video below to see Jay and Ashley talk about the fire-extinguisher-throwing incident during the Instagram Live with John Yates.
RELATED STORY: "90 Day Fiancé: Happily Ever After?" Season 4 Episode 9 Recap: Birthing a Baby & Boning in a Barbershop Bathroom
(Photos: TLC)