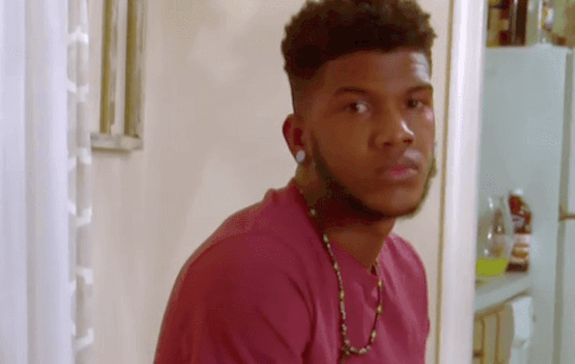 Jay Smith is officially in the custody of Immigration and Customs Enforcement as of July 3, In Touch Weekly revealed on Wednesday.
The 90 Day Fiance: Happily Ever After? star— who hails from Jamaica– reportedly turned himself into authorities after learning there was a warrant out for his arrest, due to him allegedly violating a Protection of Abuse (PFA) order filed against him on July 1 by his soon-to-be ex-wife Ashley Martson.
In Touch reports that Jay is currently being held at York County Prison in York, Pennsylvania, which is the closest ICE Detention Facility to where Jay and Ashley lived.
A spokesperson for the U.S. Immigration and Customs Enforcement Office told Radar Online, "He's in our custody. He's just getting put into the facility. It looks like he's going to be going through the motions. He will see an immigration judge to see if he'll be deported."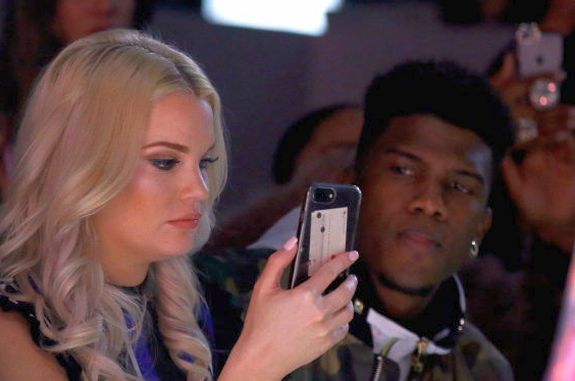 Jay has deleted all of his Instagram posts; however before turning himself in, he posted a video to his Instagram Stories that featured lyrics about someone turning themselves in.
Ashley—- who is currently facing charges herself stemming from a fight with Jay on May 31— expressed her sadness over Jay's possible deportation in a quickly deleted Instagram Story (that was captured by "90 Day Fiance" blogger John Yates).
"Mark my words this is the hardest day of my life," Ashley wrote in the now-deleted message. "I can't believe this is how it ended. The amount of sadness I'm feeling is unfathomable. There is no celebrating over here, just pure heartbreak!"
Jay has been in the United States since 2018, when he came from Jamaica on the K-1 visa. He and Ashley appeared on the sixth season of "90 Day Fiance," and were married in Las Vegas in April 2018. The couple had a tumultuous relationship almost from the start, and in January 2019, Ashley filed for divorce, but quickly changed her mind and withdrew the filing.
She then filed for divorce again in April.
The couple is currently starring on "90 Day Fiance: Happily Ever After?." During the most-recent episode, Ashley, after finding out Jay had been unfaithful to her again, kicked Jay out of their home and called the police on him to report him for being in the country illegally.
Even though Jay and Ashley married within the 90-day window required of those who come in on a K-1 visa, Ashley reportedly never filed to adjust Jay's status, therefore making him illegal.
As In Touch Weekly explains, "If the couple gets married within the 90 days, the foreigner is eligible for an adjustment of status and would eventually be issued a green card, which would allow them to remain in the United States legally. Jay and Ashley got married within the 90 days of his arrival in the States, but since she did not file his adjustment of status, he is facing the possibility of being deported back to Jamaica."
TLC has not released any comments in regard to how Jay's detainment and possible deportation will affect his participation in the current season of "90 Day Fiance: Happily Ever After?"
RELATED STORY: "90 Day Fiance" Star Ashley Martson Officially Charged with Simple Assault & Criminal Mischief for Throwing Fire Extinguisher Through Ex Jay Smith's Window
(Photos: John Lamparski/Getty Images) TLC; Instagram)