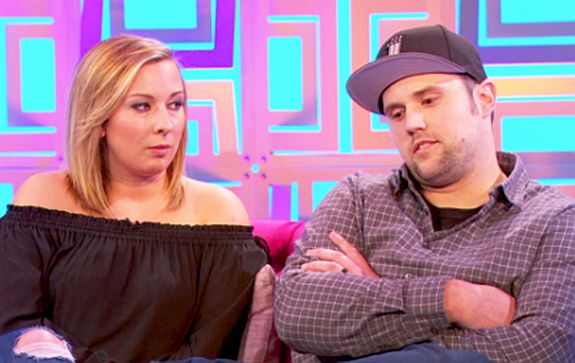 Ryan Edwards is about to become a father…again.
The Teen Mom OG star and his wife Mackenzie are expecting their second child together, Mackenzie confirmed in an Instagram post on Friday.
"Baby Girl Edwards is coming in January!" Mackenzie posted as the caption of a sonogram photo.
View this post on Instagram
Ryan and Mackenzie already share son son, Jagger, who was born in October 2018 while Ryan was in rehab. Ryan is also the father of 10-year-old Bentley (whom he shares with Maci Bookout), and Mackenzie is the mother of Hudson, her son from her first marriage.
In the comment section of her post, Mackenzie told a fan that Ryan's mother, Jen Edwards is thrilled to get her first granddaughter.
"I'll be [Jen] is over the moon," the fan wrote.
"That's a major understatement," Mackenzie responded.
Ryan hasn't spent a lot of time at home since the birth of his son, Jagger, last year, what with his rehab stay and three-month jail sentence. However he obviously made the most of his time with his wife. Based on the month Mackenzie stated that the baby is due, the baby must have been conceived right after Ryan was released from jail in April, after spending three months behind bars.
Although Ryan's mom may be excited for the new baby, many 'Teen Mom OG' fans expressed their surprise about the pregnancy, given the problems Ryan's had maintaining his sobriety, and the issues in the couple's marriage. Mackenzie received so many negative comments on her pregnancy announcement, she eventually turned off the commenting for the post.
RELATED STORY: 'Teen Mom OG' Star Maci Bookout Reveals the State of Her Relationships with Baby Daddy Ryan Edwards & His Wife Mackenzie
(Photos: MTV; Instagram)