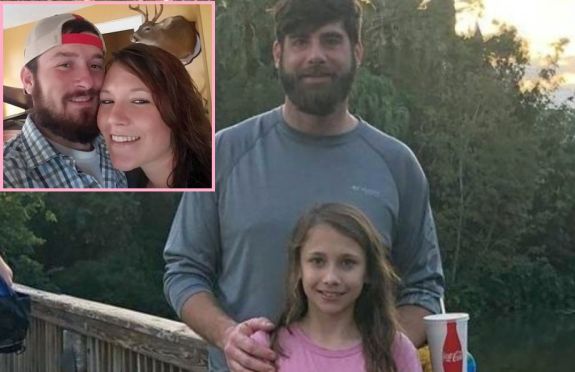 Teen Mom 2 fans were shocked on Wednesday when news broke that a judge had unexpectedly dismissed the case against Jenelle Evans and David Eason, and ordered their children be returned to them immediately, following a nearly two-month battle in court. David's daughter Maryssa— who testified against Jenelle and David in court— was also ordered returned to David's care, as he currently has full custody of the 11-year-old.
Maryssa, as well as Jenelle's son Kaiser and the couple's daughter Ensley, are all back on The Land as of Thursday, and many fans expressed their fear for Maryssa on social media.
In an exclusive interview with The Ashley, Maryssa's stepdad, Shane Rich, stated that he, as well as his wife (and David's ex) Whitney Johnson Rich, are afraid for Maryssa to be back in the care of Jenelle and David.
"We are very upset and Maryssa is traumatized," Shane told The Ashley. "She was very brave and honest and the justice system failed her. We just told her to protect herself…and do what she has to do to peacefully survive there. It's a sad thing for a child to have to do, but it's the only option in this situation, for now.
"My wife feels helpless and we both have a very bad feeling about this," he added.
As The Ashley previously reported, Maryssa was the star witness in the case against Jenelle and David. The judge dismissed the case on Wednesday, declaring that she saw no evidence of neglect. The Ashley's sources stated that an old recording was played in court that helped the Easons' case, and Shane provided more info about it.
"The recording they tried to use was supposedly from 3+ years ago," he said, adding that it was allegedly provided by Whitney's old boyfriend. According to Shane, the recording was of Whitney stating that Maryssa was "loyal to her."
Shane stated that Whitney's ex got on the stand at the custody hearing and helped the Easons' case.
"We're unsure of how much weight that carried," Shane, who attended the hearings with Whitney, said. "My wife and her lawyer fought a good fight. And people will say they'd do this and that, but they don't know unless they're in that situation. What you think you can do might not be what you can get done."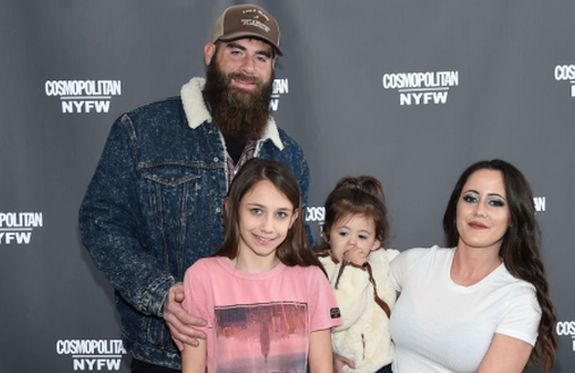 The Ashley's sources told her that all of the caretakers' lawyers, as well as those on the case for CPS, are planning on appealing the judge's decision. However, Shane stated that he and his family feel helpless right now.
"My wife's lawyer and CPS said there's nothing anyone can do. CPS had strong evidence, but there's no justice system," he said. "There's no redemption for a woman whose had a previous substance abuse problem. My wife already knew how she was going to be looked at, she's been through it time and time again. We hope [the judge] slept real good last night. We surely didn't! Our hearts are broken!"
Jenelle posted photos of her and David celebrating with the kids on Thursday, which was also the 4th of July holiday. Maryssa, as well as Kaiser, Jace and Ensley, can all be clearly seen in the Instagram videos.
"We are not okay with the decision, but unless a suitcase full of money fell out of the sky we wouldn't even stand a chance, going up against lawyers who are paid six figures and linger things out to try and flush the average person out by draining their pockets," Shane said.
Jenelle's mother, Barbara Evans, (who was the temporary caretaker of Ensley through the custody battle, and has full custody of Jace), has also expressed her outrage about the judge allowing the kids to be returned to Jenelle and David.
"It was an injustice to the children," she told Radar Online after the judge's decision went public. "We are all sick to our stomachs."
Before the custody case, Jenelle was allowed unsupervised visits with Jace. After the case was dismissed, Barbara had to allow the 10-year-old to go with Jenelle, as the custody status reverted back to where it was before the CPS case. Jenelle and David picked up daughter Ensley at Barbara's house on July 3.
"David came over my house, and started a fight all over again. Jace was very upset, and he didn't want to go with [David and Jenelle]," Barbara said. "[David] just is the same person he normally is. He's not going to change. He is an evil f**king person."
Barbara has vowed to continue to fight to have the children removed from Jenelle and David's care.
As for Shane, he says he's worried for his stepdaughter Maryssa's safety.
"We've all seen what sometimes happens next," he told The Ashley. "[Maryssa] will have to act happy and suck her feelings up, if she can, but a child shouldn't have to do that."
Maryssa will still be allowed to visit her mother and maternal family members every other weekend, just as she was doing before she was removed from The Land by CPS.
RELATED STORY: Custody Case of Former 'Teen Mom 2' Stars Jenelle Evans & David Eason Dismissed: Get Exclusive Details
(Photos: Facebook; Instagram; Jamie McCarthy/Getty Images;