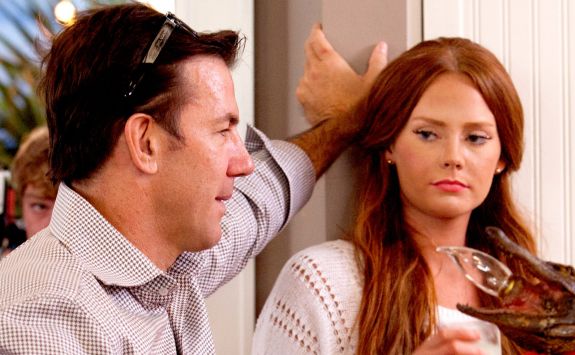 As the custody battle marches on between Southern Charm's Kathryn Dennis and Thomas Ravenel, so do the accusations…
According to The Blast, Thomas is accusing Kathryn—-the mother of his two children, Kensie and Saint—- of testing positive for marijuana in a recent drug test. Thomas is now demanding full custody of the kids and requesting that the court only allow Kathryn to have supervised visitation.
Documents obtained by the site report that both Thomas and Kathryn submitted to court ordered drug tests on June 13. The drug testing reportedly required blood, alcohol, urine and hair tests from both parents and Thomas claims that the following day, "while in the possession of the children, Kathryn produced a urine test positive for marijuana, benzodiazepines and amphetamines."
(Thomas reportedly explained that while Kathryn does have prescriptions for benzodiazepines and amphetamines, marijuana is not allowed.)
Kathryn allegedly disputed "the veracity of the June 14, 2019 urine test because her hair test was negative." However, Thomas is claiming the hair test is unreliable as Kathryn often wears wigs, has hair extensions and routinely bleaches and colors her hair.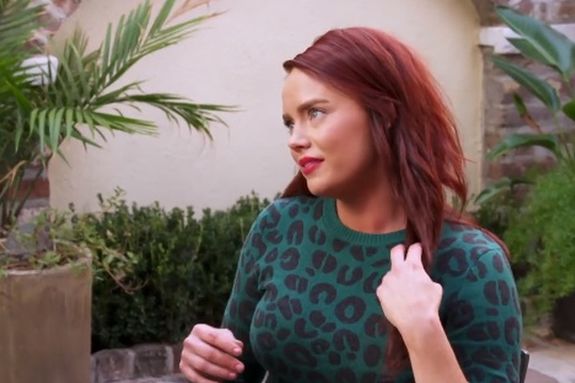 Thomas also believes that while Kathryn was able to produce a negative urine test after the positive one, "the marijuana detected in the June 14, 2019 test could have been flushed out of her urine by that time." He is also accusing his ex of previously having purchased fake urine online, pointing to a credit card statement from earlier court dates in which Kathryn made a $315 purchase from an online store.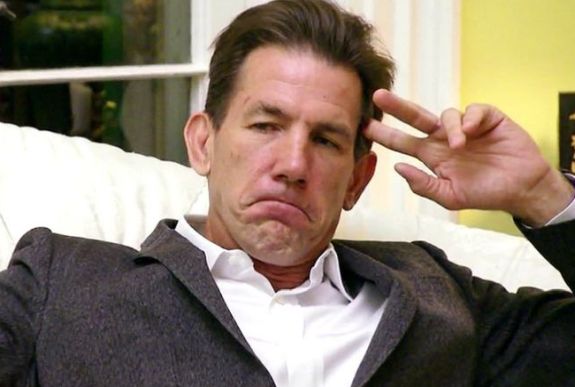 As 'Southern Charm' fans may recall, Kathryn tested positive for marijuana in 2016 and temporarily lost custody of Kensie and Saint. After seeking treatment, Kathryn has since been living the sober lifestyle and it was revealed at the end of Season 5 that she and Thomas were once again sharing 50/50 custody.
Things between the couple went south (no pun intended) when sexual assault allegations were brought against Thomas in October by the couple's former nanny, "Nanny Dawn." Kathryn ultimately used those allegations as leverage to fight for primary custody of Kensie and Saint. The case is ongoing.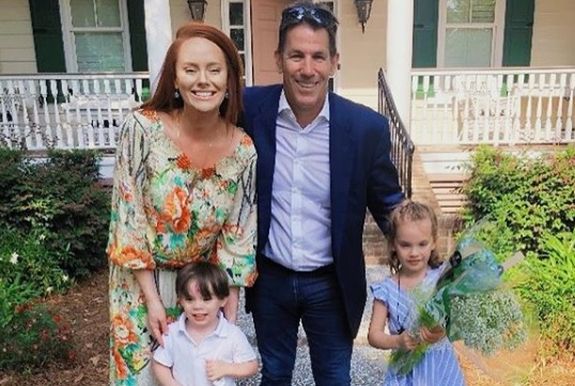 As part of the latest move in the couple's custody fight, Thomas has submitted financial documents to show that he can provide for Kensie and Saint. Within his financial declaration, Thomas claims that his total gross income is $153,255 ($2,500 from his job and the other $150,155 from rental income and business profits.) He lists his monthly deductions at $61,640 and his expenses—including $5,775 for rent, $2,080 for daycare and $7,500 for polo, eating out and traveling—at $49,895.66. Thomas also claims to have $1.2 million in stocks.
RELATED STORY: Homes of Battling 'Southern Charm' Stars Kathryn Dennis & Thomas Ravenel Have Been Put Up For Sale
(Photos: Bravo, Instagram)