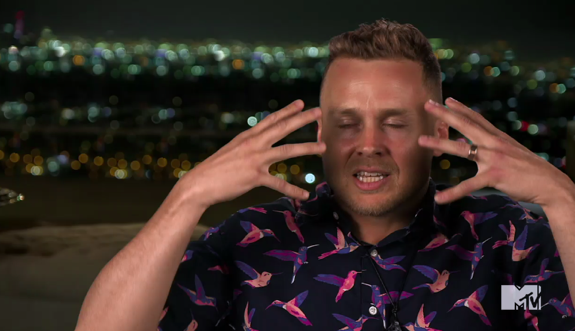 This week's episode of The Hills: New Beginnings gave us family drama, crystal healing, a plethora of celebrity name drops, interesting fashion choices and a supernatural music video… and no, we didn't write that paragraph using Mad Libs.
Here are the top 5 wildest moments from this week's episode of 'The Hills: New Beginnings':
1. Brody opened up about his strained relationship with dad Caitlyn Jenner.
During a dinner at his mom Linda Thompson's house, Brody Jenner talks about his dad, Caitlyn Jenner, being a no-show at his wedding and the fact that she cancelled on attending at the last minute.
"Not having my dad at the wedding was… it was a bummer," he explained. "Honestly, it really did hurt. I would've loved to have had her there but she had better things to do. Apparently."
Ouch.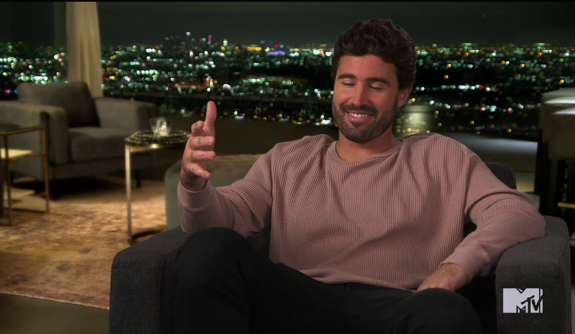 While Brody's mom sympathized with his pain, she encouraged him to forgive and forget. Their conversation also touched on when they first learned of Caitlyn's desire to transition.
"The public just found out a few years ago about Caitlyn when she made her transition, but my mom has known for decades," Brody said. "She never told me until I was like… 27 years old. [That] is when she told me what he was going through."
As devastating as the news was to Linda, she said she felt worse for Caitlyn and what she had to go through.
"My life just did like a 180," Linda said. "In my mind, I had lost my normal, my family, my wonderful husband that I thought would be forever. I had just lost my marriage and the father of my kids. I was devastated but that was just a momentary reaction. My greater sympathy had to go out to Caitlyn."
2. Pratt Daddy's crystal-crazy spending habits.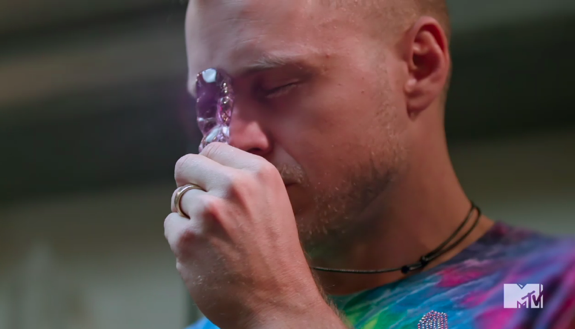 While planning a party to promote their crystal company, Spencer and Heidi Pratt share with viewers that they don't always see eye to (third) eye when it comes to spending money—- no matter how many positive-vibe crystals they surround themselves with.
"Heidi's more practical. She uses like, calculators and numbers and writes things down," Spencer says after Heidi tries to tone down their $80,000 party.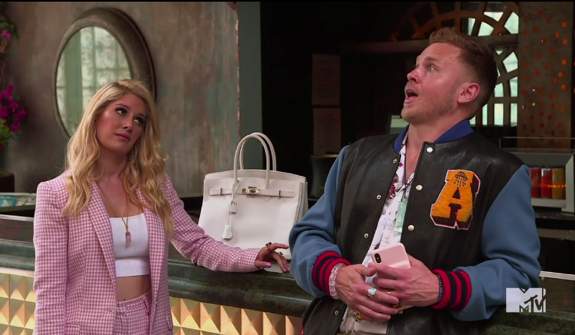 Later in the episode, Spencer admits that Heidi watched as he went through "like $10 million dollars in two years" back in the day—- something Heidi vowed will not happen again.
"Back in the day, money was just being thrown at us and we were making so much of it, we were spending as much as we were making and we ran out of money," she said. "I won't let that happen to our family again."
3. Brody's cringeworthy name dropping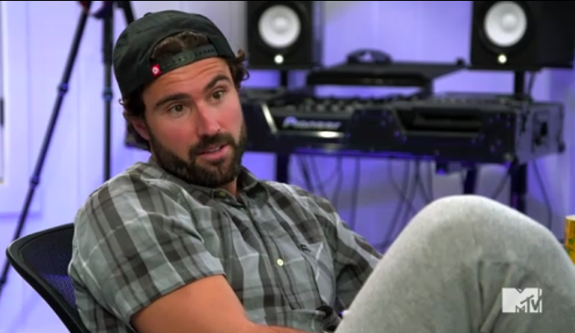 While working on some music for his band AHZ, Brody casually reminded viewers that his former stepdad was Grammy-Award-winning producer David Foster and running into A-list singers in the living room was a normal occurrence.
"Growing up, I'd come home and Michael Jackson, Celine Dion, all these people were just in and out of the house everyday, so music was always a big part of my life," he said.
Brody also told viewers that his mom has a musical background of her own, having written Whitney Houston's "I Have Nothing," though he leaves out the part about her having dated Elvis Presley. Luckily, Linda briefly mentions her days with the King later in the episode when Mischa Barton compliments her jacket.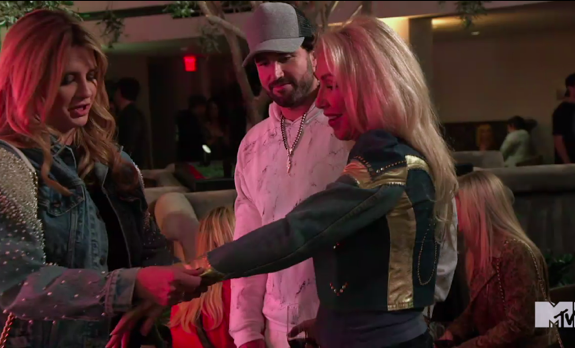 4. Brody's nightmare-inducing video premiere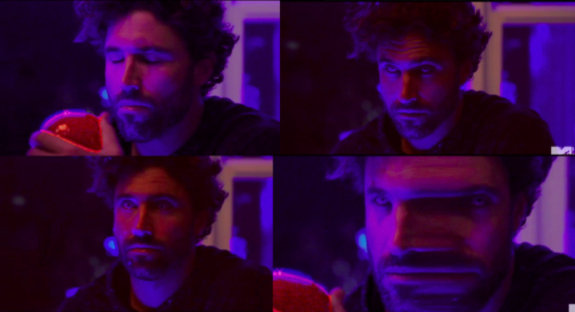 Brody and the guys from AHZ decide to cram 200 of their closest friends and family members into the world's smallest venue to premiere their music video and proceed to scare/confuse them (or maybe just us).
The song is appropriately called "Bad Decisions."
The jokes just kind of write themselves here, don't they?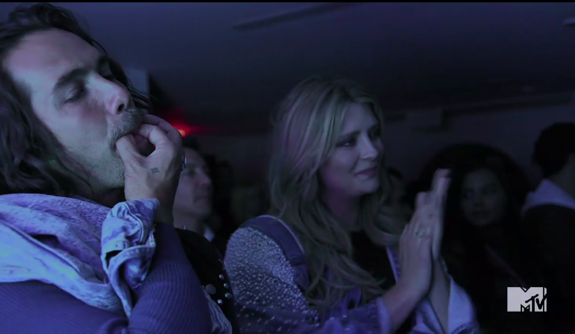 And last but certainly never least…
5. Whatever the hell these two are wearing.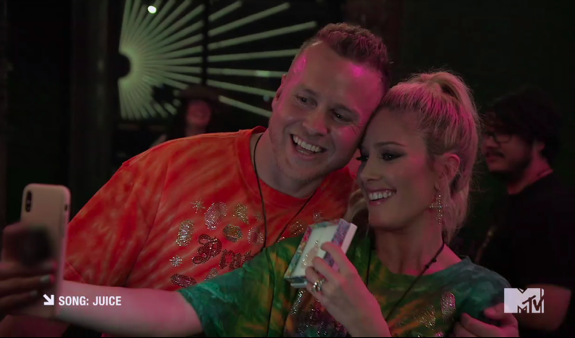 Spencer and Heidi looked like they just returned from the cruise ship gift shop, busting out tie-dyed, glitter covered oversized T-shirts in one scene. All they needed were flip flops with giant flowers on them and terrycloth sun visors to complete the outfits!
RELATED STORY: The Top 5 Wildest Moments from 'The Hills: New Beginnings' Episode 2
(Photos: MTV)