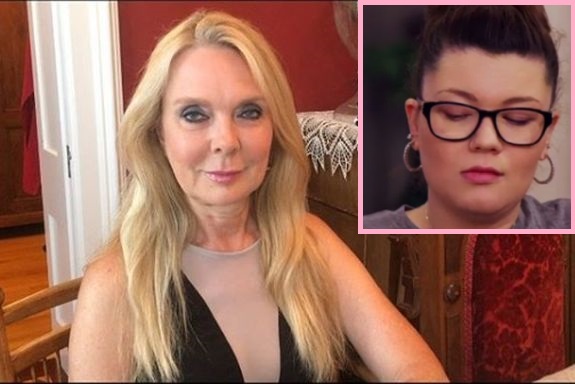 Farrah Abraham's mother Debra Danielsen is showing support for Amber Portwood— her former Teen Mom OG co-star— in the wake of Amber's recent arrest.
In an exclusive interview with The Ashley, Deb— who has been close to Amber in the past— said she feels bad about what happened, especially after hearing that Amber allegedly threatened to kill herself during the altercation.
"First of all, I feel super bad that she feels so sad that she wants to kill herself," Deb said. "There are so many people that would love to help her, myself included."
As The Ashley previously told you, Amber was arrested July 5 after her boyfriend Andrew Glennon (the father of her infant son, James) contacted police alleging that Amber assaulted him with a shoe while he was holding James, and then pulled out a machete. Amber has since been charged with three felonies—Domestic Battery, Domestic Battery committed in the presence of a child less than 16 years old and Criminal Recklessness Committed with a Deadly Weapon—and has been ordered to stay away from both Andrew and James.
The allegations in the affidavit filed by Andrew stated that, on the night in question, Amber "went to her drawer and took a handful of Klonopin and tossed it back like it was nothing" and regurgitated the pills shortly after.
Deb said Amber's actions indicate that Amber needs to take time off from being in the public eye and get some serious help.
"I think it's time that she takes a timeout to learn to love herself and to really fully concentrate on herself, and not have to do whatever she's feeling bad about," she said. "I don't know what the problem is, but I think she deserves the time to take care of it.
"Maybe she's got a severe anger problem, but there's something down inside of her that she needs time away to fully explore and get it out."
As for the advice she would offer the 'Teen Mom OG' star, Deb said Amber needs to be willing to put in the work to overcome her issues, even if that means walking away from the show.
"It's not easy work," she said. "It's painful and it takes a lot of time and maybe the cost is high. Maybe she can't film [for 'Teen Mom OG'] for a while, but in the long run I think it would be better for her."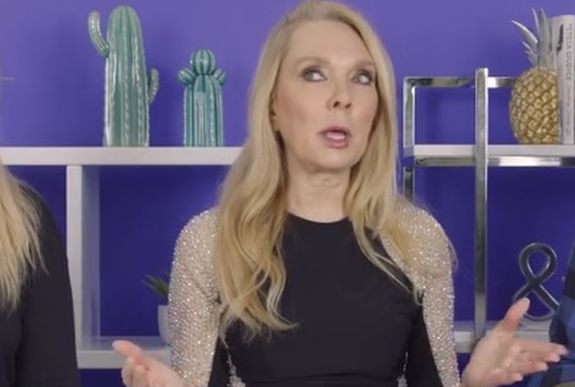 Deb placed some of the blame for what Amber is dealing with on the criticism that comes with being in the spotlight, and the impact it may have had on Amber's self-worth.
"I pray for her, I want her to be happy and healthy," she said. "Everybody slams her for sitting on the couch or laying in the bed. For years, all the time we filmed, everybody slammed her.
"I think she sort of gave up on herself at some point, so maybe she is depressed about something, and maybe she doesn't even know that. She hasn't gotten the help or attention to know what's going on."
Deb also commented on MTV's role in how each story is told on the show.
"I know [the producers] know that each girl has a weakness and they think they're helping other people by showing the girls' stories, even their struggles," she said. "But it's hard on the people in front of the camera. It is very hard to have your demons play out in front of millions of people in real time each week."
As The Ashley already told you, Farrah also spoke on the recent arrest of her former co-star; however, her comments were far less kind (naturally).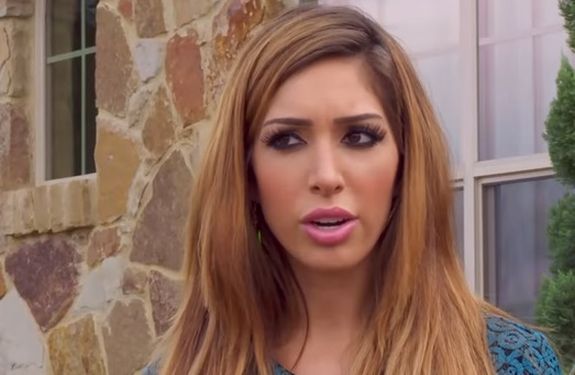 "Amber doesn't have custody of [her daughter] Leah and I'm pretty sure even though she's trying her hardest to be a great mom and have a new opportunity to be a great mom [to son James], she's probably lost custody of her new child," Farrah said. "She's just not good in relationships. Maybe being on 'Teen Mom' hasn't made her tougher or made her learn her lesson."
In an separate interview with TMZ, Farrah stated that she felt Amber and Teen Mom 2 star Jenelle Evans have "failed as mothers."
Stay tuned for Part 2 of The Ashley's exclusive interview with Debra "Debz OG" Danielsen!
RELATED STORIES: A Suicide, A Shoe & A Machete: Inside the Terrifying Night Amber Portwood Was Arrested for Domestic Battery Against Andrew Glennon (Exclusive)
(Photos: MTV, Facebook)