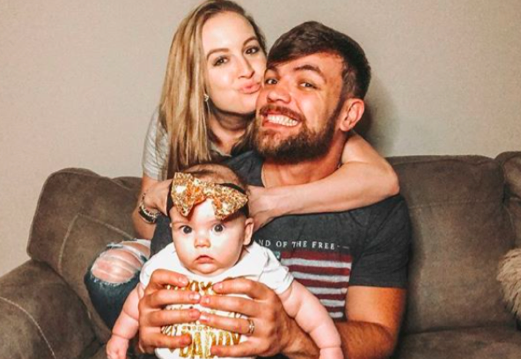 Andrei Castravet and Elizabeth Potthast of 90 Day Fiancé: Happily Ever After? are adjusting to life as new parents, while continuing to navigate cultural differences and family tension.
Fans of the show saw Andrei and Elizabeth receive financial help from Elizabeth's dad Chuck this season, despite Andrei's insistence that they didn't need it. Despite the arrival of their now six-month-old daughter Eleanor, Andrei tells Parade.com that things between him and Elizabeth's family are still…strained.
"It's just like ups and downs all the time," he said. "There's going to be always people who are going to stick their noses in your stuff. So, you're not going to run away from that, and I have to handle that, because it's [Elizabeth's] family, and I'll do what I have to do."
If that's not a ringing endorsement for his in-laws, we don't know what is!
On the show, Chuck has been threatening to cut Elizabeth and Andrei off financially, but Andrei maintains that with his job as a full-time handyman, "life is good."
"I'm going to say this: I can handle everything," he said. "You'll just have to watch and see what's going to happen, but I can handle everything. Chuck is always, as I said, sticking his nose into my stuff and asking a lot of questions, but I'm doing fine. I'm not going to complain. Life is good."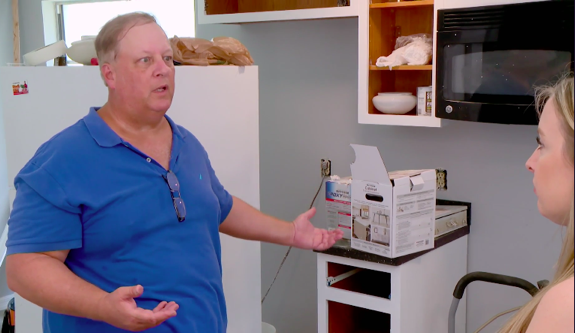 Apparently things are also good when it comes to Andrei's role in taking care of Eleanor—specifically changing her diapers, which he previously said he wouldn't do because he believed it was women's work.
" … that changed very quickly, as I knew it would," Elizabeth said. "He was actually the first person to change Eleanor's diaper. So that's how I knew he was just putting on a front. Like, 'Oh, I'm not going to do this, I'm not going to do that.' I'm like, 'Yeah, sure, we'll see.'"
Elizabeth noted that while Andrei has lent a hand with changing diapers, his original refusal was likely a cultural thing, as in Moldova, "it's still very traditional and men are seen as higher than women," she said.
While Andrei may have let go some of his Moldovan-cultural norms, he plans to pass along some others to Eleanor and has already begun doing so.
"Well, obviously, I'm going to pass everything that I got from Moldova to my new family," he said. "I'm speaking to [Eleanor] only in my language and she's going to learn two languages automatically, and after this, I'm going to teach her Russian. I just want her to know everything that I know. So, she's going to speak multiple languages straight away and that's cool."
Andrei and Elizabeth's story may have received some criticism from viewers this season, but the couple remains unbothered.
" … [People] are quick to judge and they sometimes say nasty things, but we definitely take that with a grain of salt and we don't worry about it and we don't let it bother us," Elizabeth said.
In fact, Andrei said he actually enjoys it.
"I just want to add one thing," he said. "I became a vampire because I'm feeding off the negative energy what the people are sending to us. So, I'm enjoying that."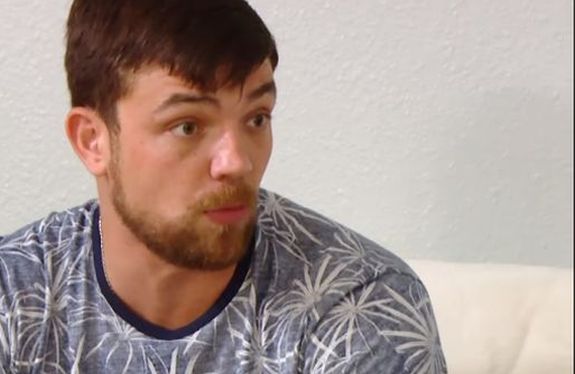 As for the other couples on "90 Day Fiancé: Happily Ever After?," Elizabeth said she speaks to Nicole and Chantel on occasion and that she and Andrei keep in touch with David and Annie the most.
"We'll laugh about funny taglines on the show that somebody might say," she continued. "We don't speak ill of anybody, because we understand everybody's situation is different, so there's no reason to judge. It's always positive. It's always laughing and being silly and relating to things."
While Elizabeth has developed a friendship with some of the "90 Day Fiancé: Happily Ever After?" cast, Andrei seems to be more standoffish.
"Sometimes it very hard to find a common subject to speak to those people," he said.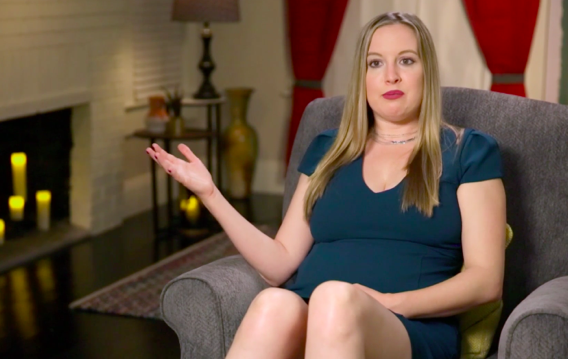 Elizabeth admits that when joining the show, she and Andrei knew they "might be alongside some crazy people," however, sharing their experience has been enjoyable—and they're not done yet.
"I think it's good to show what happens in real life," Andrei said. "We have to develop our story further and that's why we're doing it."
"Yeah, I think there's a lot that's left to be said for people to understand further," Elizabeth added.
To read The Ashley's "90 Day Fiance: Happily Ever After?" episode recaps, click here!
(Photos: Instagram/TLC)