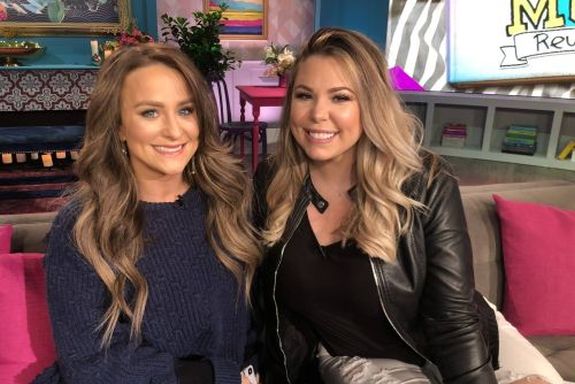 With the moms of Teen Mom 2 bringing in hundreds of thousands of dollars each season, it's no surprise that they often find themselves being asked to help out a friend or family member in need.
The topic of loaning money was discussed on the latest episode of Leah Messer's Life Reboot podcast, during which, Leah and her guest/'Teen Mom 2' co-star Kail Lowry admitted to sharing their wealth for better and for worse.
Leah and Kail, who are currently vacationing in Hawaii together with their kids, took a moment during the podcast to answer a few email questions from listeners, one of which asked for advice on how to say no to people. Both Kail and Leah admitted to struggling with this in their lives, with Kail relating the issue to friends asking her to loan them money. Leah said she, too, had dealt with the problem.
"I would cut my own throat to hand money over to other people," Leah said.
"I'm still doing that," Kail admitted. "Friends ask me for $850, $1,000, $1,700… ."
Leah said her decision to help friends and family in the past was influenced by her not wanting the show or the money she received from the show "to dictate who I am." She even blamed her past generosity for her 2015 divorce from Jeremy Calvert.
"I always want people to know I'm still that humble person and I felt [that] giving to everyone, I would get in return … but in the end it still hurt me," she said. "It hurt me, like, it caused one of my divorces, with Jeremy, because I would be giving to everyone. I gave my dad $40,000, just to keep my dad around … ."
Leah also spoke about footing the bill for family to "have cars and houses and this and that."
When asked by Lindsay Rielly, one of her Life Reboot co-hosts, how she finally learned to say no, Leah said she had to "create a whole new foundation" for her life, which began with knowing her self-worth. Leah said she's now able to say no when she needs to and has established new guidelines for when she does decide to help someone out financially.
"If I would loan money, which is very rare … if you burn me once, I promise you won't burn me again," she said. "If you do not pay me back, if it's $5, you will never get a loan from me ever again. Ever."
Kail—-who back in 2011 or 2012 even paid to bail her former co-star Jenelle Evans out of jail— told Leah that she wished she "could be like that" but she can't.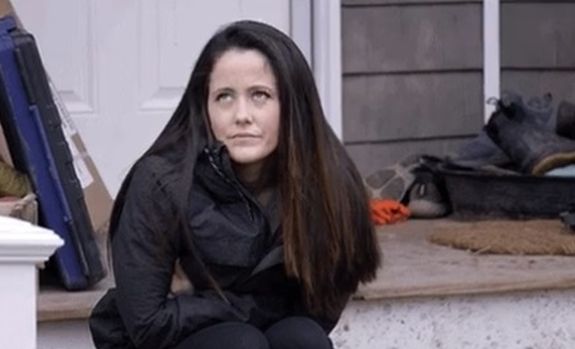 "I'm the worst," she joked.
Leah's other podcast co-host, Brian Scott, asked Kail "what's the worst that could happen" if she were to decline helping a friend or family member in need, to which Kail said she would feel guilty.
"I guess them being angry or upset with me, or feel like I wasn't there for them, or felt like, 'Oh, you're on a trip to Hawaii, but you couldn't loan me this money,' … So it's like, well damn. When you put it like that, you obviously are in need and I'm obviously on vacation, so I feel bad I guess."
Leah told Kail in these situations, it's important to ask herself what that person is doing to help themselves before deciding to help them.
"If I don't respect myself, then they're not going to respect me," she said.
RELATED STORY: Kail Lowry Slams Lauren Comeau for Using 'Teen Mom 2' Fame For Sponsored Posts: "Hope She Loves the Check From the Platform We've Given Her!"
(Photos: Instagram, MTV)