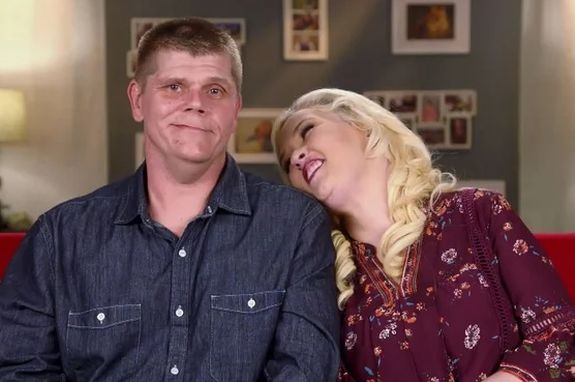 Geno Doak, the boyfriend and literal partner in crime of Mama June Shannon, took to social media this week to address everything from drug use and drinking to WEtv allegedly having him blacklisted from social media.
For those who may be unfamiliar with June and Geno's recent activities, the Mama June: From Not to Hot stars were arrested for crack cocaine possession (among other things) following a domestic dispute at a gas station in March. Last month, June's youngest daughter, Alana "Honey Boo Boo" Thompson, announced she would not move back in with her mother until Geno was out of the picture. She continues to live with and be cared for by her older sister, Pumpkin Shannon.
Geno's lengthy video rant (over 16 minutes long, to be exact) kicked off with an apology to his family, friends and "fans" for "letting everybody down." He went on to blame his social media absence on WEtv and ThinkFactory—- the production company behind 'Mama June: From Not to Hot'—- whom he claims have "blocked me on everything."
Geno's video dived right into his other grievances with WEtv and ThinkFactory, including claims that the show knew he was using drugs while they were filming and that production even found drugs in his hotel room before and looked the other way.
Geno argued that the show didn't say anything at the time because "it would have cost you too much."
"It's not about the drug use, it's about money to you," he continued. "Well, why was the drug use overlooked daily when I would go to the bathroom 100 times, come out pouring sweat and the production company would say, 'was that using the restroom?' They knew I was in there getting high. They didn't care!
"I was still profitable at that time, so nothing was said. I've been blasted on every f**king media outlet there is, made everything to be my fault, which it's not. I'm not saying anybody made me do drugs; nobody made me do drugs. It was my choice, but it was overlooked [by the network and show producers]. It was never an issue. Nobody gave a f**k until it was public."
Geno then elaborated on the lengths those associated with the show went to in order to cover his drug use while filming.
"You guys knew I had dope on me and that I wouldn't come in without bringing my cocaine in, so you escorted me around security check points," he said. "Why? So I could get my drugs in. When we were at the events and there were drugs being used blatantly by everybody, it wasn't an issue then, why is it now?"
He also described a time when production allegedly purchased beer for him and other times when production would drink with him.
" … Production at one time bought three 30-packs of beers," he said. "That's 90 beers. It just so happened to be my [beer] brand of choice. [My] drinking wasn't an issue then. Go back and look at the footage; every Solo cup you see me drinking out of? There's beer in there! And who bought it? Production!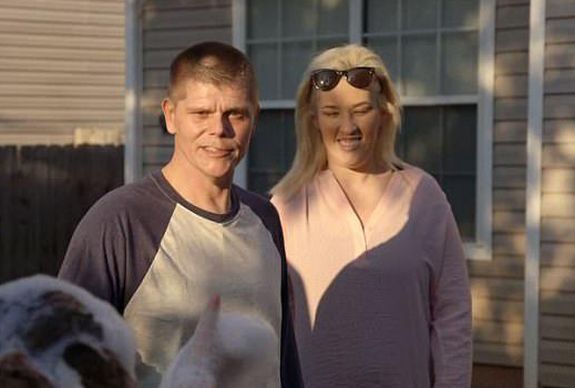 "What about sitting at the bars, with production, drinking?" he continued. Wasn't an issue then! It's only an issue when it affects you financially. You guys have found drugs repeatedly and nothing was ever said because it would have cost you too much."
Later in the video, Geno accused production of also knowing that he does not have a drivers license, but letting him drive anyway.
Geno did admit guilt when it came to the stories about him getting caught texting other women; however, he claimed some of the text messages circulating online were fabricated. He then proceeded to call out individual writers from news sites. (Sadly, The Ashley didn't get a shoutout.)
According to Geno, one writer from The Blast created text messages that were supposedly sent between Geno and another woman.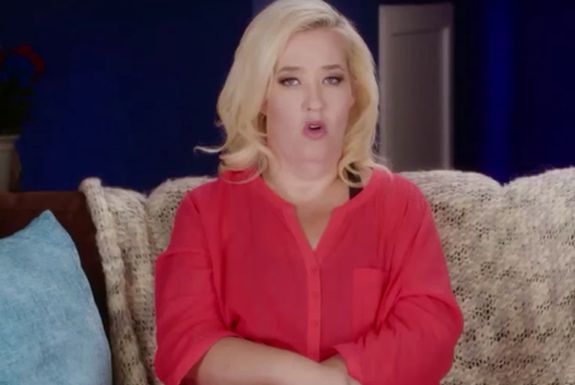 "You created the messages and brought s**t, trying to separate June and I. Why," he asked.
Geno also said he believes journalists are working with those behind the show to get him and June to break up.
"[They feel that] if they can get Geno and June apart, they can get her back on the show and make more money," he explained. "It's not about money for me."
Due to his supposed blacklisted status, Geno encouraged others to share his video with "every media outlet that can possibly hear it" in order for his side of the story to be heard. As for the show's decision to stop filming, Geno said "they simply vanished" without an explanation.
"To this day, production has not said a word about why they left. I was available for every call time. They simply vanished. I quit getting messages that said, 'Be here at this time.' To this day, I have never had one explanation as to why I haven't been paid. It seems to me you guys are the ones in breach of contract."
Geno's also addressed his portrayal on the show and the fact that he's considering taking legal action.
"If they want to sit there and make me look like I'm horrible, like they're perfect and they've tried to get us help or whatever, screw off man," he said. "I'm human. I've had one drug charge my entire life, that night at the casino got out of hand drinking and [we] ended up doing drugs and got caught. That's it. Simple.
"To ThinkFactory, to WEtv, you guys need to chill out man. I have so much proof and I haven't contacted [legal] counsel and I will. As a matter of fact, if there are attorneys, I think we need to go that route."
Geno went on to call out Dr. Ish Major, the doctor who participated in the intervention held for June on 'From Not to Hot' and the "ultimatums" he encouraged June's family to give her.
"All this stuff's make believe," he said. "Ultimatums? How about this, Dr. Ish, I'm gonna call you out, too. What about your statement to the facility that June went to, saying June was on drugs and all that. You've never seen her! How can you provide a statement to a facility about an individual you did not see? You did not examine her. You spoke to her in a crowd of other people.
"What's up with that? Isn't that illegal? I think it is. By the way, when that happened, when she went to the facility, because she was on 'drugs,' guess what? She passed a drug test; there were no drugs in her system. Amazing, isn't it?"
Geno closed his video by telling everyone he wasn't concerned about the money aspect of the show, nor was he worried about being in breach of contract, stating "I don't care dude. F**k y'all. Come get me!"
"I'm human, I made a mistake and that's it," he added. "There's no other way to put it. I'm trying to better myself and move forward and constantly, daily, I'm bashed. 'Geno did this, Geno did that.' Leave me alone man, I'm trying to do better. I didn't want to do this f**king show anyway."
To hear to Geno's full rant, check out the video below.
RELATED STORY: Alana "Honey Boo Boo" Thompson Refuses to Move Back Home with Mama June Shannon Until Geno Doak is Gone, Following Release of Disturbing Video
(Photos: WEtv, Instagram, YouTube)