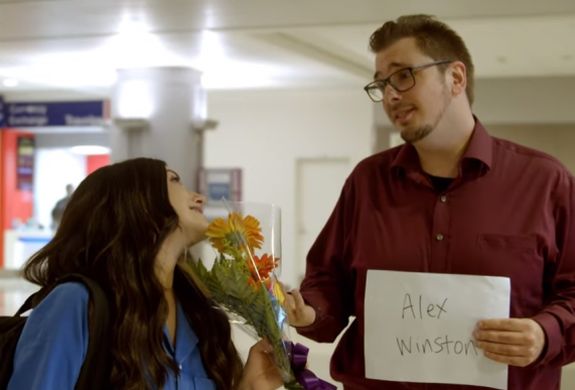 File this under "What the Hell Did I Just Watch?!"
Colt Johnson revealed on Thursday that he recently starred in a music video for artist Alex Winston…and, after watching it, The Ashley can confirm that the video is like a bad dream you'd have after binge-watching 90 Day Fiance!
But, you do get to watch Colt make one of his many cats dance, so there's that…
The music video— which is for Alex's song "Miss U 1000000"— stars Colt and Alex as lovers in a long-distance romance. (Sound familiar?) We watch as Alex Facetimes with Colt (and Cookie Dough the Cat, naturally), and as Colt preps to pick up Alex (dancing next to a photo of her in her Chili's waitress uniform…as you do). We are also treated to watching Colt spray cologne on his pits.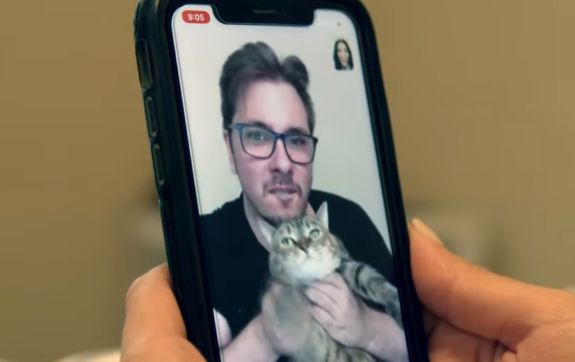 Colt sings the "Tell me how you feeeeel" chorus (with a little help from auto-tune, thankfully), as he walks through the airport and counts his $1 bills to see if he has enough allowance money from Mother Debbie to buy his love some airport flowers. (Spoiler alert: he does! He must have cleaned out Deb's living room slot machine before he left!)
The lovers finally meet, embrace and get into Colt's car, where he proceeds to dance, sing and snap his fingers to the beat. (That right there should have been enough for poor Alex to decide to take her chances, open the door of the moving car and barrel-roll herself outta there!)
After stopping for a selfie at the Las Vegas Sign, Colt takes Alex to his cat-filled abode. She's impressed by feline offerings, but even more so by the special guest she meets next.
Mother Debbie is in the building, people!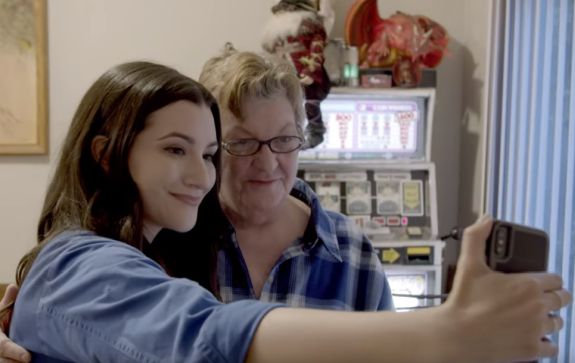 Mother Debbie has dressed herself in her finest flannel for the occasion, and even shows Alex her beloved living room slot machine. Alex takes selfies with Deb, as Colt goes upstairs to sing into his hairbrush (again, as you do…)
We finish things up with some awkward winking, awkward lip-syncing…and Colt cleaning his ears with a Q-tip.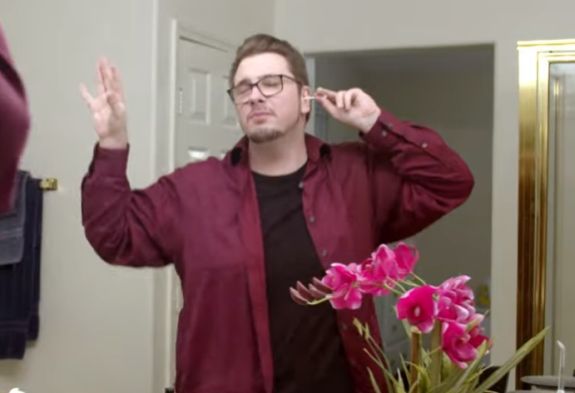 Colt posted the video to his Instagram, along with the message, "I had a great time collaborating with Alex Winston @iamalexwinston with her new song Miss U 1000000. Check it out and her other songs on YouTube at AlexWinstonMusic."
In the comment section of the post, Alex clarified to fans that she and Colt are not dating. (After watching him clean his ears, can you really blame the girl?)
The Ashley hates to admit it but the song is rather catchy…in sort of a communicable disease sorta way, but still…
Watch the music video below!
RELATED STORY: The Marriage of "90 Day Fiance" Stars Larissa Dos Santos Limas & Colt Johnson is Officially Over
(Photos: YouTube)