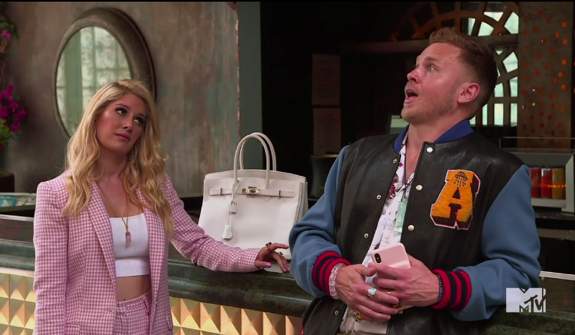 Just days after it was revealed that Brody Jenner had split from wife Kaitlynn Carter, the couple's The Hills: New Beginnings co-stars are speaking out to share their reactions the news.
And to literally no one's surprise, Spencer Pratt and Heidi Montag are among the first to share their thoughts on the surprise split.
Heidi and Spencer used the latest episode of their Make Speidi Famous Again podcast to share their opinions on what went wrong in Brody and Kaitlynn's marriage, which, as The Ashley already told you, was never a legal marriage to begin with.
"I'm not surprised," Spencer said regarding the split. "I feel like I said it, maybe it hasn't aired yet, but that he almost was like a hostage. It felt like he was trying to tell me, 'Get me out. Get me out.'"
Later on in the podcast episode, Spencer mentioned an incident that was shown on an earlier episode of 'The Hills' this season where viewers saw Brody choose not to drink during a pool party and subsequently get shamed by Spencer because of it.
https://www.instagram.com/p/BzoPcG8hZrU/?utm_source=ig_web_copy_link
While Spencer may have seen Brody and Kaitlynn's breakup coming, Heidi said she was surprised by the news, even though she was aware that the couple had been having "ups and downs."
"I didn't see that coming though, I thought they just had extreme ups and downs, I didn't know it would end like that," she said.
Heidi went on to say that maybe Brody and Kaitlynn will reunite in the future, though Spencer said he doesn't see it happening. Heidi also patted herself and Spencer on the back (of course) for keeping their 13-year relationship going strong despite their critics, including Brody and Kaitlynn.
"It's fascinating that I felt [Brody and Kaitlynn] tried to say digs at us about marriage and certain things on the show," she said. "We've been together for 13 years. We've been through multiple reality TV shows and you're being weird about us? We're not trying to say anything about your relationship."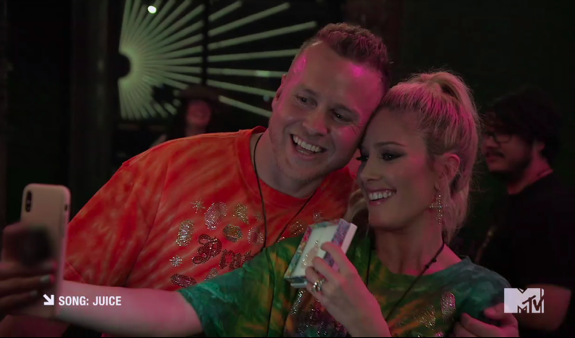 Well, except for now…
Heidi admitted that Brody and Kaitlynn were "very secretive on-camera about their relationship, not really off-camera," while Spencer flat out doubted the authenticity of the relationship all together.
"I don't think they were ever really together, I mean, they only were allegedly fake married for one year… ," he said.
https://www.instagram.com/p/ByN8wkqBEVI/?utm_source=ig_web_copy_link
Heidi said she wishes both Brody and Kaitlynn the best, noting that "all relationships are hard."
" … You always want the best and you know, sometimes the best is not being with that person," she said. "For them, if that's what's best for them, I fully support that and I hope they both find true happiness and love or whatever they're looking for."
As for Spencer, true to form, he's just looking forward to the potential drama Brody's breakup will bring to the next season of 'The Hills: New Beginnings.'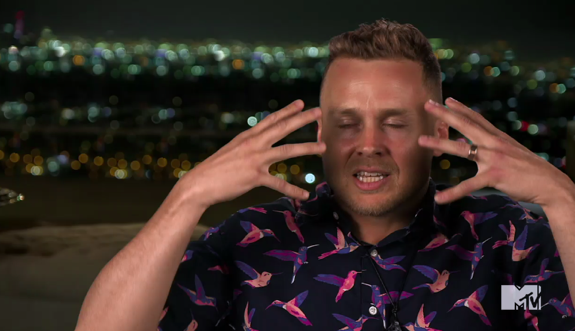 "I think Season 2, we're going to get to see real Brody and the show is going to be freaking incredible," he said. "I think he has way more fun, he's way less intense. I feel like has a lot going on, obviously, based on what's he talking about on the show, so I just hope we to see relaxed Brody, having fun, BBQ, for real Brody … ."
'For real' Brody has yet to publicly respond to Heidi and Spencer's comments about his split.
RELATED STORY: 'The Hills' Shocker! Brody Jenner Splits with Wife Kaitlynn Carter; Reveals They Were Never Legally Married
(Photos: MTV, Instagram)