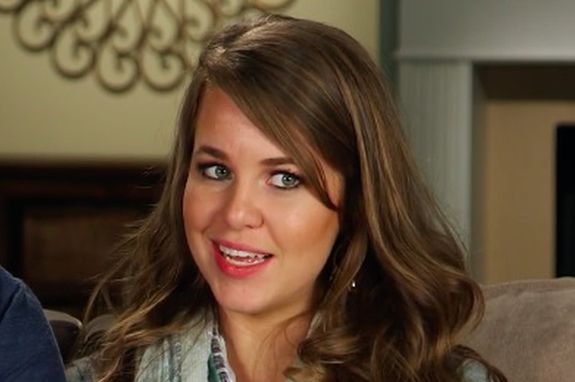 As Jana Duggar's twin brother John-David prepares for fatherhood, Jana continues to face criticism of her perpetually single status in a family that revolves around weddings and babies.
While visiting her younger sister Jinger Vuolo in California, 29-year-old Jana posted a photo to her social media that was promptly met with comments by fans, asking Jana when she will be getting married.
Sadly, Jana seems to be peppered by this questions on a daily basis via social media. However, over the weekend, she answered one fan's marriage-related question with an optimistic (and funny!) response.
"Would love to see you finding your handsome prince," one person wrote in the comment section of one of Jana's California posts.
"Maybe he's riding in on a green turtle instead of a white horse. Still searching for Mr. Right. In the words of Michael Bublé, "Just haven't met [him] yet!"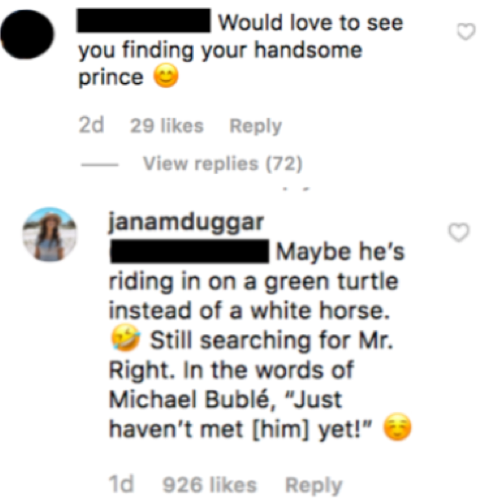 Jana's response was especially interesting as her "Mr. Right" comment once again shut down rumors that she's a lesbian. Earlier this year, Jana addressed rumors that she was dating her friend Laura DeMasie, who is often shown hanging out with the Duggar family (and specifically Jana) on Counting On.
"No," Jana responded at the time to a fan online questioning her and Laura's relationship status. "And I would like to stop that rumor. I have no interest in girls that way whatsoever."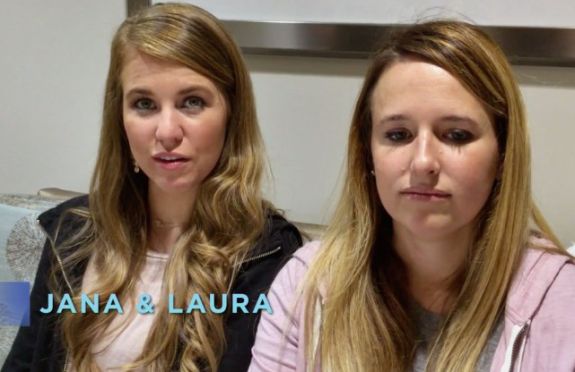 (Laura has previously denied the rumors as well.)
In that same fan response, Jana also addressed her search for Mr. Right.
"I have 'courted' or 'dated' a few guys, but so far nothing has gone into a serious relationship. Just continuing to wait and pray for the right guy to come along."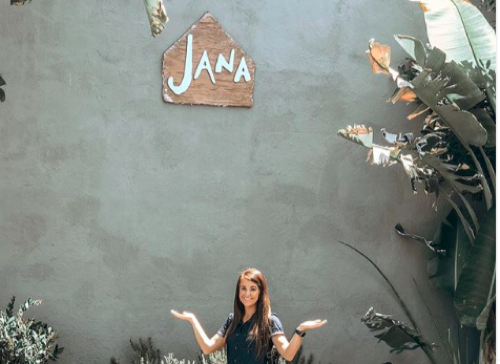 John-David's marriage to Abbie Burnett in November secured Jana's spot as permanent sibling raiser the oldest unmarried Duggar sibling. The next eldest Duggar sibs still on the market are Jana's 20-year-old twin brothers Jedidiah and Jeremiah.
The new season of 'Counting On' premieres in October, and will certainly revolve around the Dugs' assorted baby birthin' announcements.
RELATED STORY: 'Counting On' Star Jana Duggar Actually Addresses Lesbian Rumors & Confirms She's "Courted or Dated" a Few Guys in the Past
(Photos: TLC, Instagram)