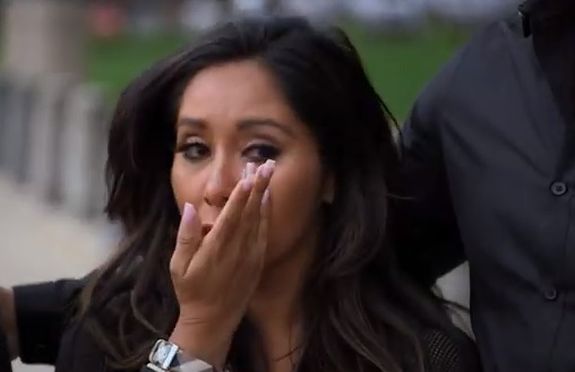 Snooki is not having a happy family vacation!
The Jersey Shore star– also known as Nicole Polizzi— stormed out of the house she was filming at for the next season of Family Vacation on Tuesday night, begging producers to let her go home, and calling someone a "f**king assh0le!"
Naturally, TMZ obtained footage of Nicole's meltdown (thanks to a nosy neighbor who had enough sense to whip out their cellphone camera and capture the Kodak moment!)
"Stop talking to me! I'm leaving!" Nicole can be heard yelling as she walks away from the house. "Leave me the f**k alone! This is why I didn't want to do this s**t! Leave me alone! I'm leaving!"
Someone (who sounds a bit like Jenni Farley) can be heard talking to Nicole in the background, but Nicole continues to storm away.
She then says, "She's a f**king assh0le!" but it's unclear as to who Nicole is talking about.
"I want to go home to my kids! That's where I belong!" she cries.
(Nicole is the mother of three children, the youngest of which is only three months old.)
"I hate this s**t!" she adds.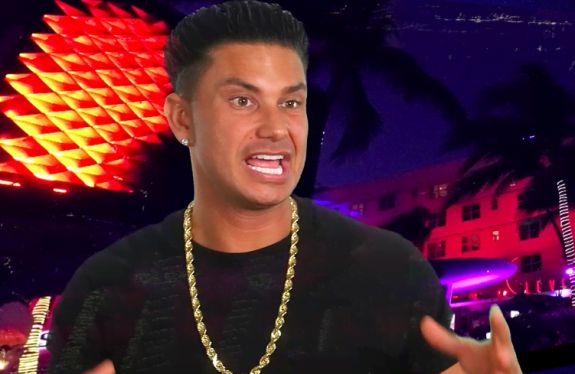 It appears that Nicole eventually went back to the house, where two women— who appear to be Jenni and Angelina Pivarnick— talk to her and hug her. Nicole can be heard yelling "It's not real!" several times. A person who appears to be a producer comes into the shot to talk to Nicole, as a cameraman stands just feet from her, capturing the meltdown for 'Jersey Shore Family Vacation,' most likely.
TMZ reports that, after Nicole stormed off, one of the show's producers followed her and took her to a donut shop to get her calmed down.
The site reports that Jenni and Pauly D later came out to talk to the crew, and Pauly was heard saying, "Well that didn't go the way I expected."
TMZ reports that Nicole eventually returned to the house, where we can assume filming resumed.
Watch the full meltdown video below!
RELATED STORY: 'Jersey Shore' Stars Nicole "Snooki" Polizzi & Jionni LaValle Welcome Third Child