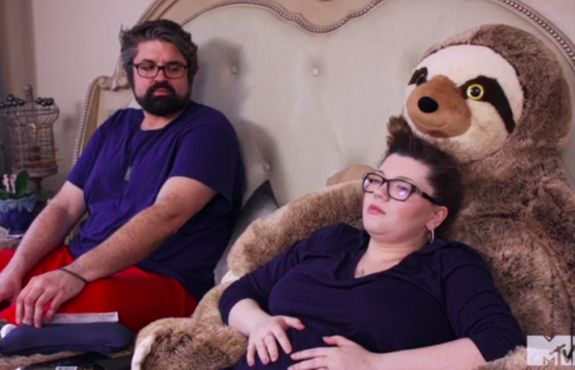 As the Amber Portwood/Andrew Glennon drama continues, Andrew (once again) has taken to Instagram to provide some insight on his relationship with the Teen Mom OG star—- before and after her July arrest. He recently revealed on Instagram why he pursued Amber following her time on Marriage Boot Camp: Family Edition, despite her wild antics and aggressive behavior on the show.
As The Ashley previously told you, Amber was arrested July 5 for allegedly attacking Andrew with a shoe while he was holding the couple's son James. Amber also allegedly pulled a machete on Andrew during the altercation. She's since been charged with three felonies.
Since Amber and Andrew's split, Andrew has answered questions from followers on social media, often to defend himself or his actions. When one of Andrew's followers recently commented on a post accusing Andrew of knowing what he was signing up for when he entered into a relationship with Amber, being that he was around her during 'Boot Camp' while he was working on the show.
As viewers may remember, Amber's temper was at an all-time high during her time on 'Boot Camp.' From screaming matches with her ex Matt Baier, to fights with the other cast members, Amber was hardly "sending love" during her time in the 'Boot Camp' Mansion. Still, though, Andrew wanted to date her, and in his social media comments, he explained why.
Andrew argued that he didn't see everything that was filmed for the show and, even if he had, he said her antics could have just been for the camera.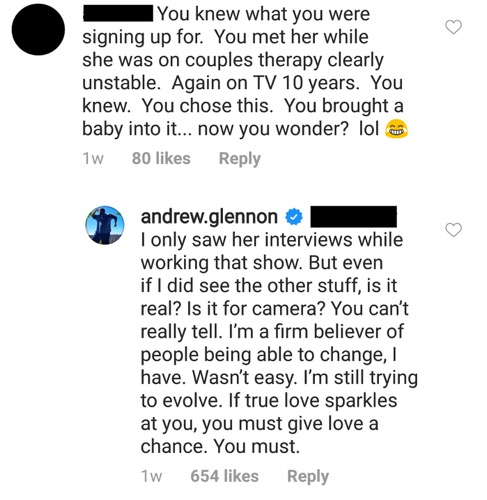 "I only saw her interviews while working that show," he explained. "But even if I did see the other stuff, is it real? Is it for camera? You can't really tell. I'm a firm believer of people being able to change, I have. Wasn't easy. I'm still trying to evolve. If true love sparkles at you, you must give love a chance. You must."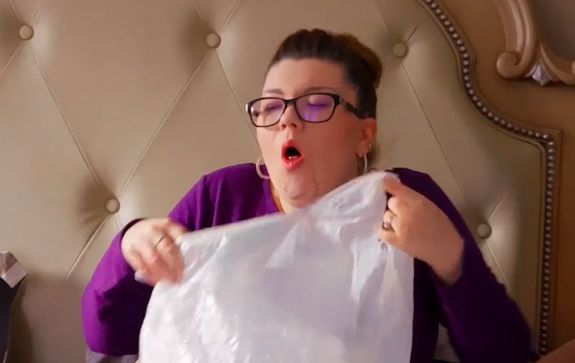 Another commenter mentioned the accusations Amber has thrown around, including her claims that Andrew cheated on her by texting other women as well as a post she shared about drunk driving in which she claimed she had "been quiet to protect people."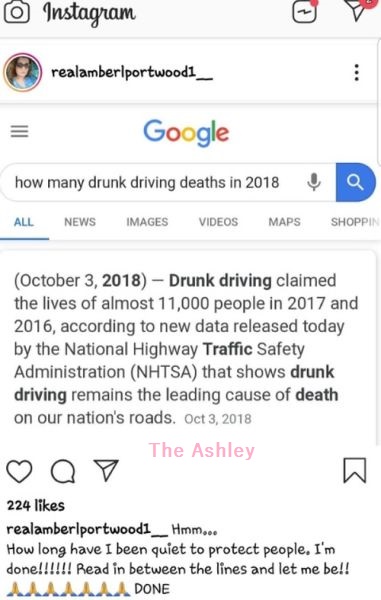 The commenter on Andrew's post went on to commend him for how he was handling the situation with Amber, while Andrew again denied the accusations being thrown his way.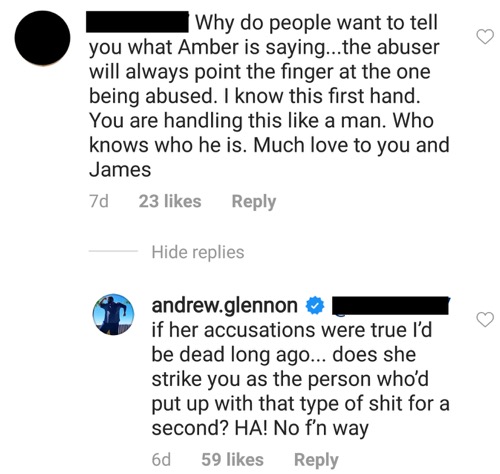 "If [Amber's] accusations were true I'd be dead long ago… does she strike you as the person who'd put up with that type of sh*t for a second? HA! No f'n way," Andrew replied.
Less than a week ago, Andrew said in an interview that Amber "needs help and the sooner she acknowledges that, the healthier and happier she will be."
RELATED STORY: Andrew Glennon Gives Status Update on His Relationship with Amber Portwood; Says the 'Teen Mom' Star Needs to Stop Ignoring Her Downfalls
(Photos: MTV; Instagram)