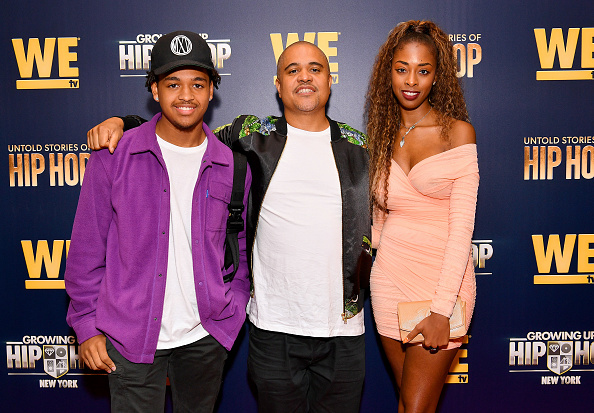 Doing a reality show certainly wasn't always part of the plan for Irv Gotti's kids Angie and JJ.
In an exclusive interview with The Ashley, the family opened up about appearing on Growing Up Hip Hop, and discussed the new pressures they've faced from being in the public eye.
"We weren't really raised in the spotlight, so there was never like, that pressure that we have to fill our dad's shoes," Irv's daughter Angie explained at the Growing Up Hip Hop: New York and Untold Stories of Hip Hop premiere event last month in New York City.
Irv, who is the CEO and co-founder of Murder Inc., stands behind his kids' decisions to put themselves in the spotlight.
"They're not under pressure. Their lives are good. It's just a show," he explained. "JJ wanted to do it, that's why I did it. There ain't no pressure. Facing the feds and 20 years in prison is pressure. Shooting a show ain't really f**king pressure."
(Irv is, of course, most likely referencing his trial for money laundering. He was acquitted on all charges against him in 2005.)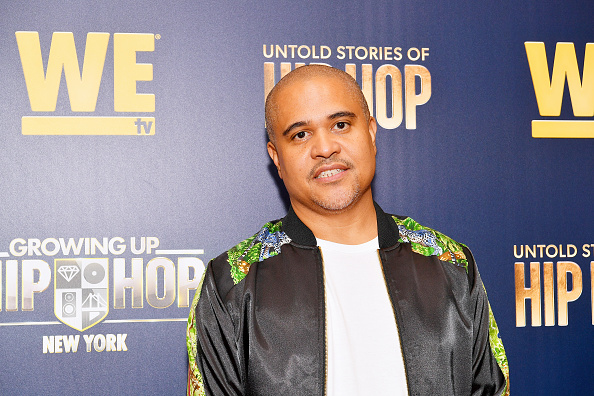 When asked what fans can expect on this season of 'Growing Up Hip Hop: New York'— which premiered last week— the father of three divulged, "Parenting, love, and crazy s**t!
"It's just a good, entertaining, family-type show," he added.
JJ, who says he would like to become a director someday, added, "You can definitely expect to see a lot of craziness — well, maybe not craziness, but something you might not expect to see, and I guess all the different parenting styles. It's definitely going to be dope and unique."
Irv and his kids said they had so much fun doing this season of 'Growing Up Hip Hop: New York' that they would even be open to the idea of doing their own spin-off show one day.
"Yeah I would, if [the kids] like it," Irv said. "I'm a family guy. I don't need to do this reality s**t. I've got a lot of other s**t poppin'. I'm directing my first movie with Paramount, I've got about four TV series coming in the pipeline, but if JJ wanted to do [a spin-off], I'd do it."
'Growing Up Hip Hop: New York'– which also stars the families of Ja Rule, Flava Flav, Fat Joe and other hip hop legends– is currently airing Thursdays on WEtv.
(Photos: Dia Dipasupi; Instagram)